UPL
Decree
SKU:
1007050
DECREE® 50 WDG Fungicide controls Botrytis in greenhouse tomatoes, cucumbers, peppers, eggplants, lettuce and ornamentals. DECREE works by preventing Botrytis spore germination and penetration into plant tissue.
Excellent control of Botrytis on registered greenhouse vegetables and ornamentals

Novel chemistry with a unique mode of action

Excellent crop safety

Minimal visible spray residue

No adverse effects on beneficial organisms
Use
For the management of Gray mold, Botrytis cinerea, on field tomato transplants grown in greenhouse, greenhouse cucumber, greenhouse lettuce, greenhouse tomatoes, greenhouse peppers, greenhouse eggplant, and ornamentals.
For a full list of crops and application directions, refer to the product label. Always read and follow label directions.
Active Ingredient
Class
Group  17  Fungicide
PCPA # 26132
Documentation

Share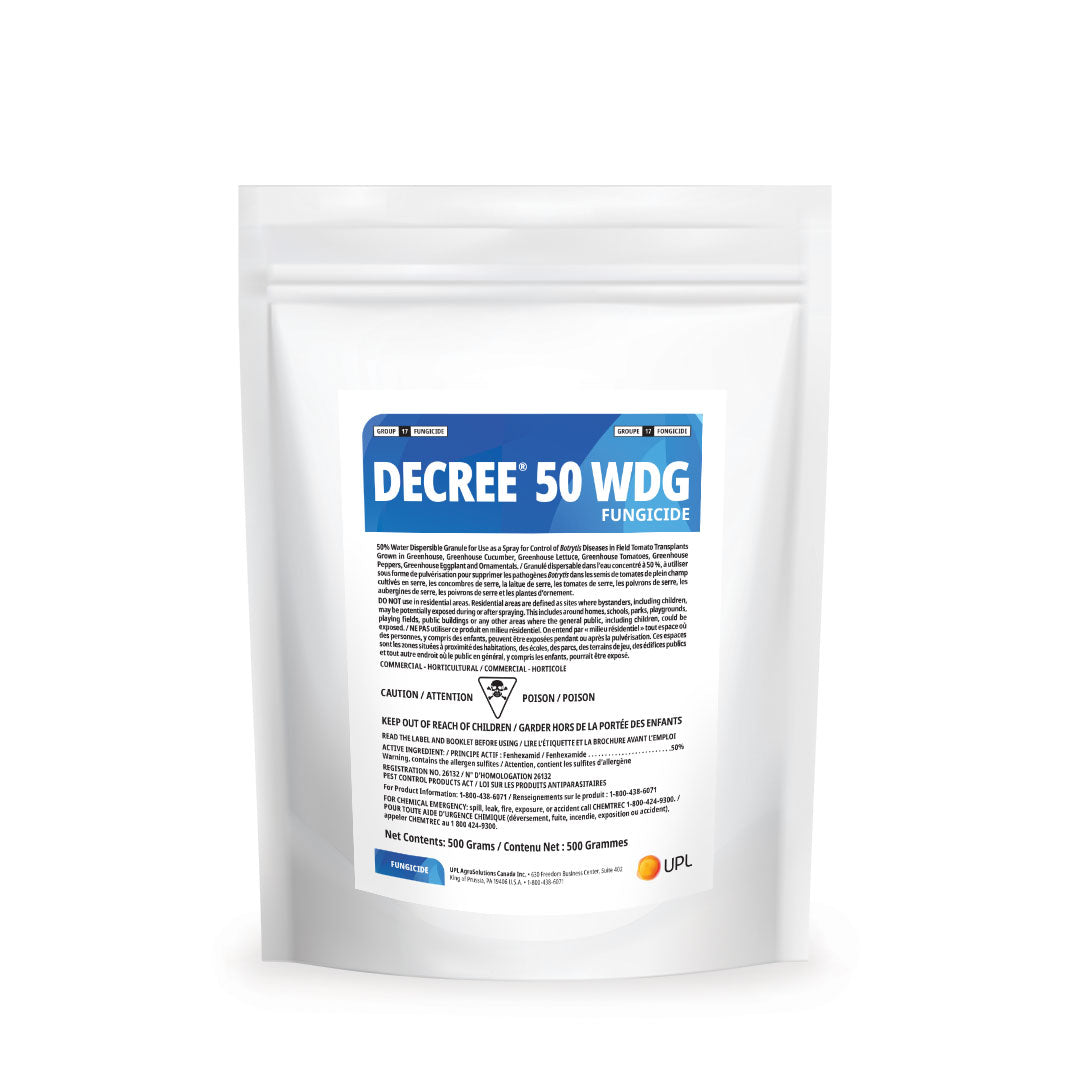 About UPL

UPL's vision is to be an icon for growth, technology and innovation. Their mission is to change the game and to make every single food product more sustainable.

Please Note:

Regulations prohibit sale of pest control products outside Canada. For more information about pest control product regulations within Canada, please refer to this summary.