Syngenta
Desica
SKU:
TL01007180
Desica is an effective potato vine killer for use in seed and table potatoes. Leaf kill is rapid (3-4 days) with kill of stems taking place gradually (10-14 days), creating conditions that closely approach 'natural' maturity. At recommended rates, Desica also desiccates weeds that are present, increasing harvest efficiency. Stopping growth of potato tops also helps reduce the incidence of tuber rot. (2/case)
Product benefits
Tubers of top-killed potato plants mature naturally, developing a thicker and more scuff-resistant skin
Desiccated potato vines pass more easily through harvesting equipment
Reduces late-season transmission of diseases due to less skinning
Works on contact and is rainfast in 15 minutes
Use
For Potato Vine Killing, Desiccation of Pulse, Oilseed and Legume Forage Seed Crops, Weed Control in Vegetable and Field Crops, Control of Corn Spurry in Oats and Weed Control in Non-crop Land (rights-of-way for transportation or utility corridors, airports, wasteland, garbage dumps and industrial parks).
For a full list of crops and application directions, refer to the product label. Always read and follow label directions.
Active Ingredient

Class
Group  22  Herbicide
PCPA # 30488
Documentation
Share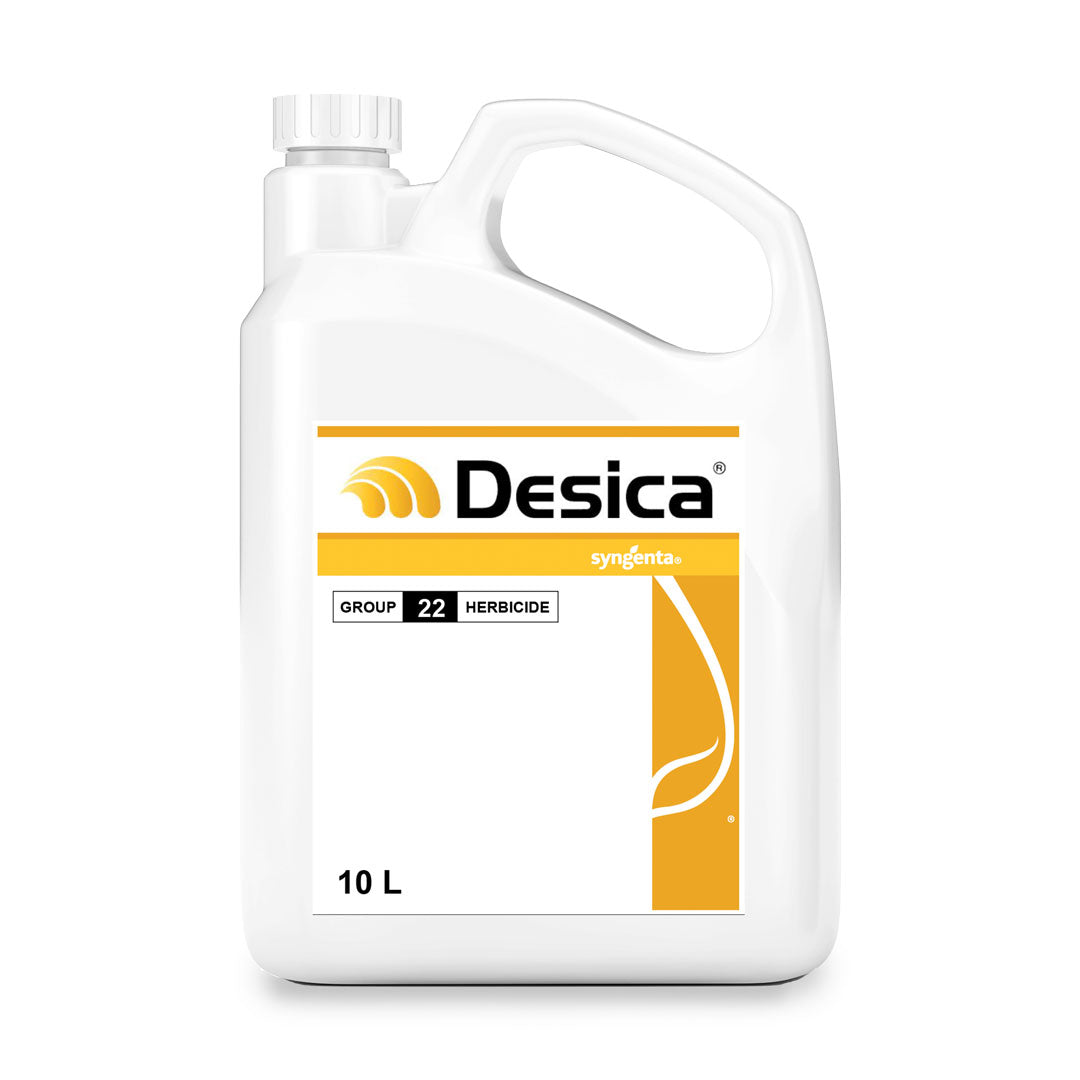 About Syngenta

Syngenta is a leading science-based agtech company. We help millions of farmers around the world to grow safe and nutritious food, while taking care of the planet.

Please Note:

Regulations prohibit sale of pest control products outside Canada. For more information about pest control product regulations within Canada, please refer to this summary.