Nufarm
DiPel 2X DF
SKU:
1008350
DiPel® 2X DF is a leading biological insecticide with a high potency resistance management tool for proven control of Lepidoptera pests in both conventional and organic cropping systems.

Uses
Registered on:
Apple
Berries and small fruit
Blueberry (highbush and lowbush)
Bok choy
Broccoli
Cabbage
Cauliflower
Corn (sweet and field)
Cranberry
Grape
Greenhouse herbs
Greenhouse ornamentals
Greenhouse vegetables (cucumber, tomato, pepper)
Lettuce
Pear

Potato
Raspberry
Stone fruit
Sunflower
Tomato
For a full list of crops and application directions, refer to the product label. Always read and follow label directions.
Active Ingredient
Bacillus thuringiensis var. kurstaki strain ABTS-351 (57%)
Class
Group  11  Insecticide, OMRI certified
PCPA # 26508
Documentation
Label   |   SDS   |   Tech Sheet
Share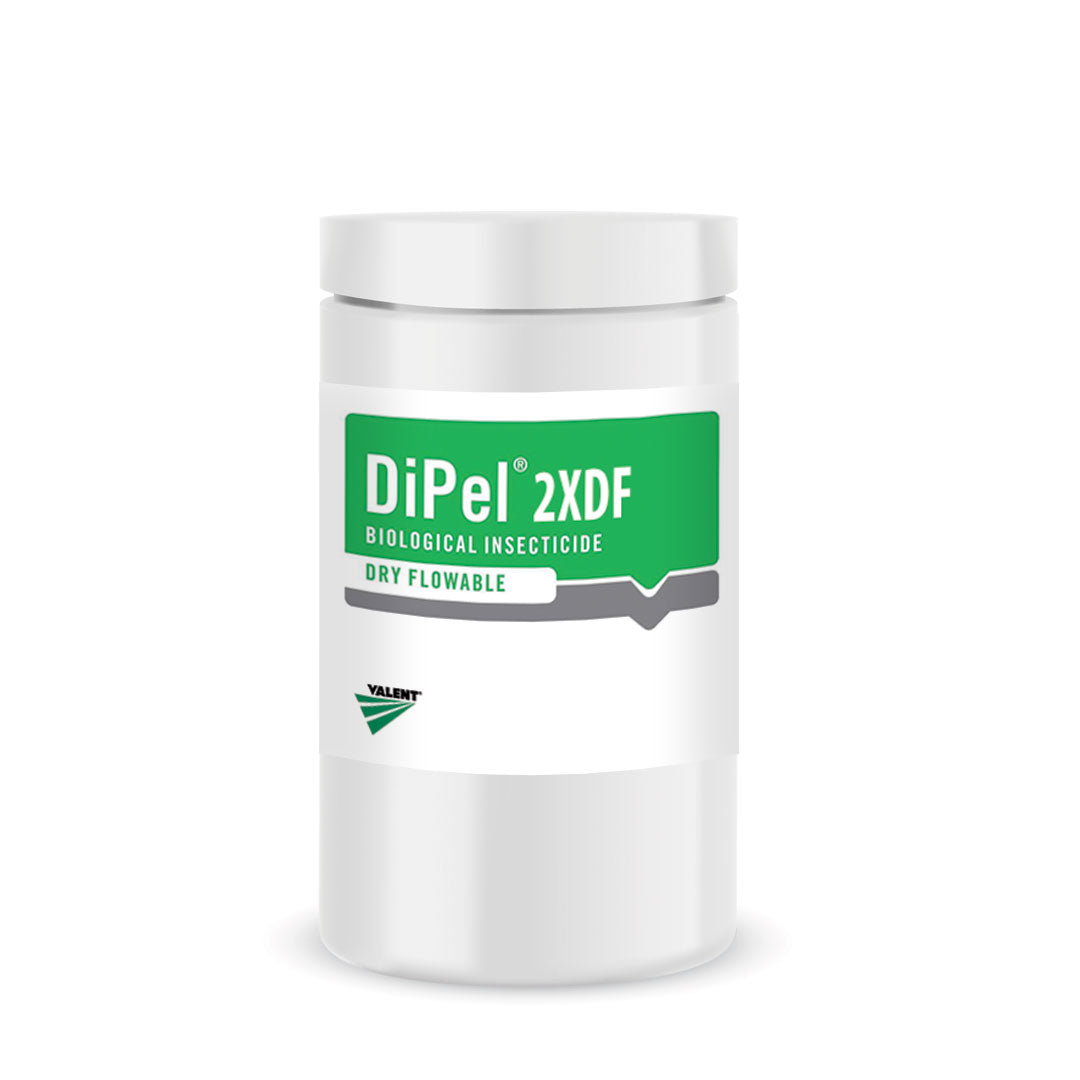 About Nufarm

You can be assured that the Nufarm products you have purchased are manufactured to the highest quality standards and when applied according to the label instructions will perform as stated on the label. That is the Nufarm Service Promise.

Please Note:

Regulations prohibit sale of pest control products outside Canada. For more information about pest control product regulations within Canada, please refer to this summary.