Belchim
Diplomat
SKU:
1008770
Diplomat is a polyoxin D zinc salt biofungicide that controls diseases on fruit, vegetables and ornamental crops. The active ingredient, polyoxin D zinc salt, is derived from the fermentation of a naturally occurring soil borne microorganism. When used as directed, it has no negative impact on wildlife or the environment and is compatible with biological programs.
Diplomat has a unique mode of action that offers broad spectrum protection and is the only group 19 fungicide available in Canada for food use and for greenhouse ornamentals, making it a valuable resistance management tool.
Use
For the control of: Botrytis blight, Early blight, Powdery Mildew, Anthracnose, Downy mildew, Grey Mould, Mummyberry, Fruit Rot, Bunch Rot
Registered for use on: Ginseng, potato, lettuce, fruiting vegetables (field & greenhouse: eggplant, tomato, Okra, Pepper, bell; Pepper, non-bell; Tomato), cucurbit vegetables (field & greenhouse: Cucumber, Gherkin, Gourd, Pumpkin, Squash zucchini), pome fruits (Apple, Crabapple, Pear, Quince), berries and small fruit, blackberry, raspberry, blueberry, cranberry, grapes, strawberries. 
For a full list of crops and application directions, refer to the product label. Always read and follow label directions.
Active Ingredient

Class
Group  19  Fungicide
PCPA # 32918
Documentation
Share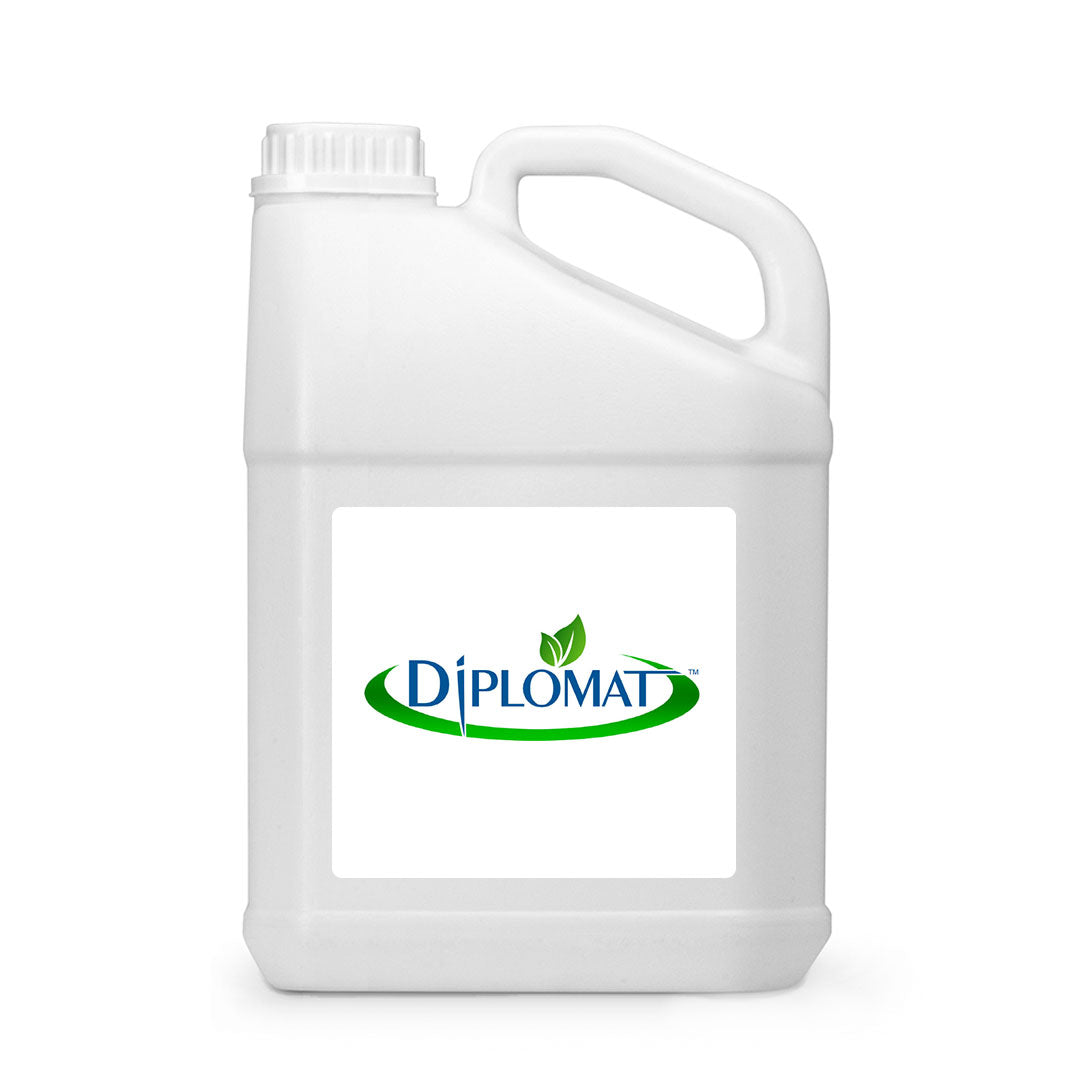 About Belchim

Belchim Crop Protection Canada develops, registers, and markets protection, nutritional and management products for agricultural crops, turf & golf courses, industrial vegetation management and forestry across Canada. We work closely with end users and supply partners to evaluate market needs, and to provide cost effective products that offer superior performance.

Please Note:

Regulations prohibit sale of pest control products outside Canada. For more information about pest control product regulations within Canada, please refer to this summary.