GardenPRO®
Dolomite Lime
SKU:
7145133
Derived from a natural dolomite deposit. Neutralizes acid soils and corrects calcium and magnesium deficiencies. Over time, may turn flowers of Hydrangea macrophylla
pink. Start applications in fall.

Directions
Garden Beds: Incorporate 250 g (1 cup) per square meter (10 sq.ft) or as determined by a soil pH test.
Small Lawns: 500 g (2 cups) per 10 m2 (100 sq .ft.).
Barcode

7 77960 40010 1
Share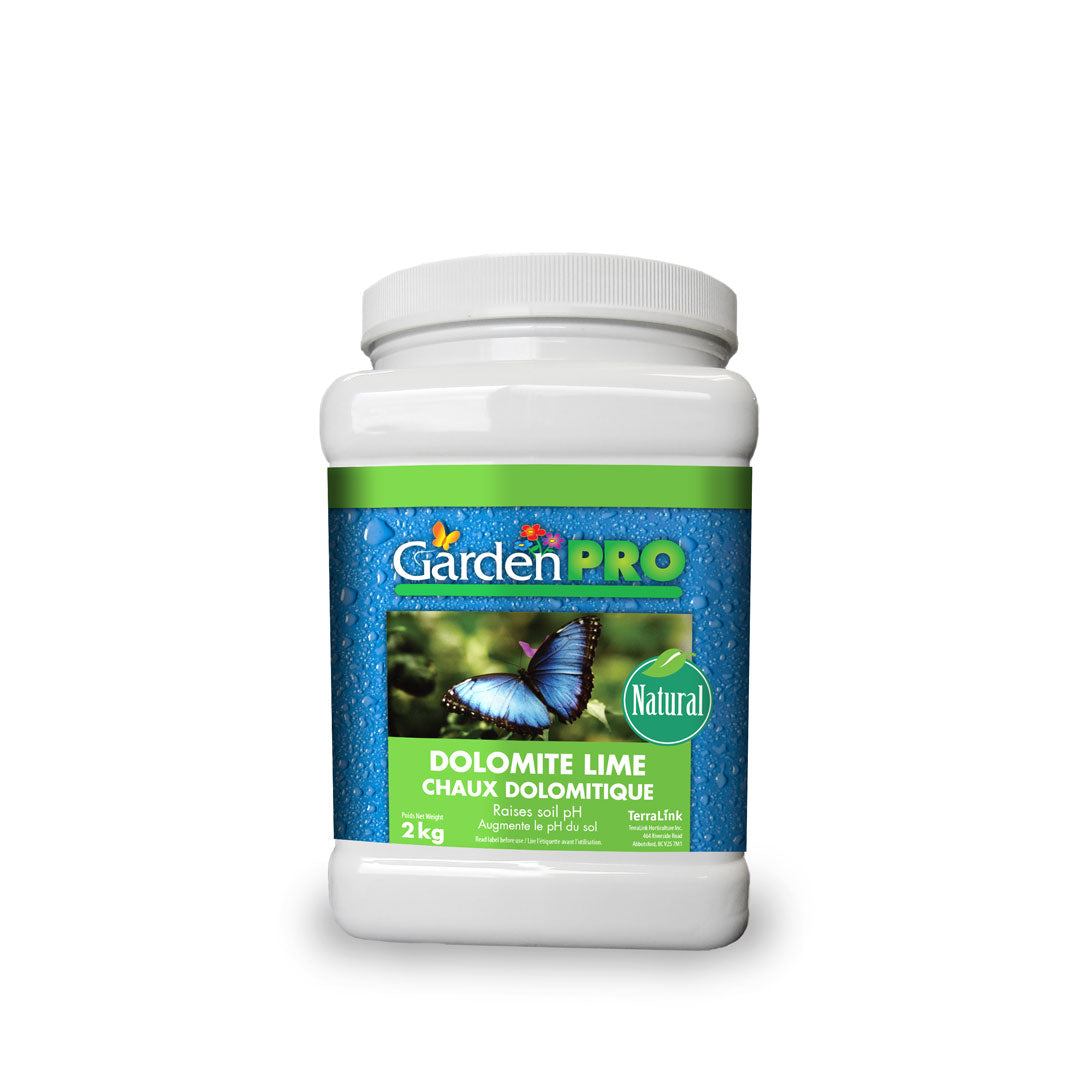 About GardenPRO®

GardenPRO® is TerraLink's original brand for home & garden products. GardenPRO® products are manufactured locally in TerraLink's 100% Canadian owned manufacturing plant. They have been tailor-made to satisfy the high demands of even the most discerning homeowners and garden enthusiasts.