Syngenta
Dual II Magnum
SKU:
1009725
Dual II Magnum® provides long lasting residual weed control in corn, soybeans and other crops.
Its wide window of application will suit your timing needs. Dual II Magnum has a wide choice of tank mix partners, providing one-pass control of your weed pests. Dual II Magnum contains the unique safener Benoxacor. This added ingredient virtually eliminates any risk of herbicide injury to your corn crop.
Product Benefits
Better -- with the assurance of complete crop safety in corn from the added component of Benoxacor.
Longer -- lasts longer than any other corn herbicide by providing excellent residual weed control for up to 14 weeks after application.
Stronger -- controls even tough weeds like nightshade and nutsedge with a lower more active rate.
Wide choice of tank mix partners -- so you can spray for more weeds in one pass over your field. Enjoy the flexibility of choice.
Wide window of application, up to 50 days -- Ideal for the application timing you prefer.
Use
Selective weed control in corn, field soybeans, dry common beans and other labelled crops. Pre-plant, per-emergent, early post and post emergent. Also registered on apple, apricot, cherries, peach, highbush blueberries, pear and plum. Minor use fruit and veg - please check label.
For a full list of crops and application directions, refer to the product label. Always read and follow label directions.
Active Ingredient

S-metolachlor & R-enantiomer
Class
Group  15  Herbicide
PCPA # 25729
Documentation
Share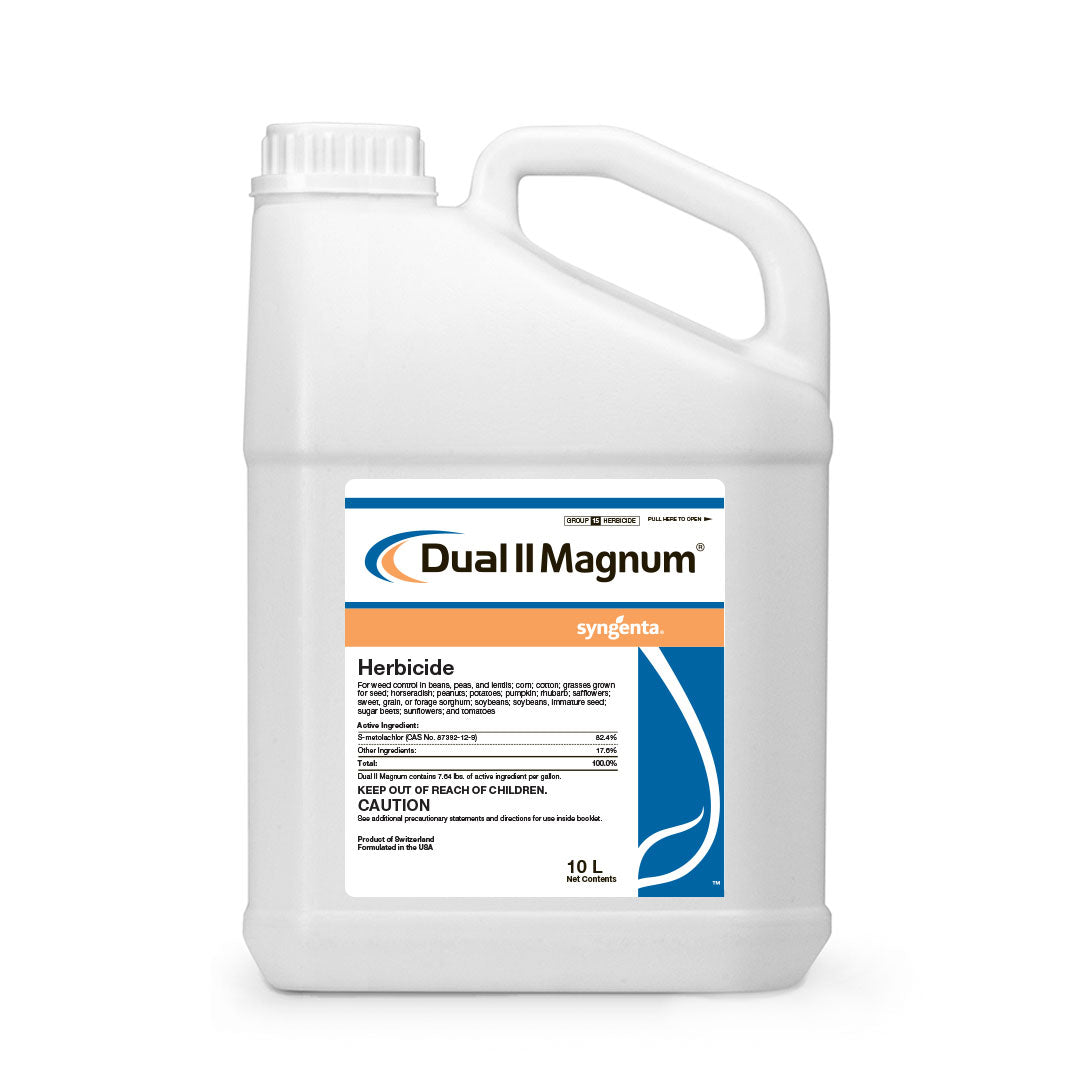 About Syngenta

Syngenta is a leading science-based agtech company. We help millions of farmers around the world to grow safe and nutritious food, while taking care of the planet.

Please Note:

Regulations prohibit sale of pest control products outside Canada. For more information about pest control product regulations within Canada, please refer to this summary.