UPL
Elevate 50WDG
SKU:
1100290
ELEVATE® 50 WDG Fungicide offers excellent disease control and resistance management characteristics. Use ELEVATE for effective control of Botrytis cinerea in grapes and strawberries, Monilinia in cherries, and Uncinula necator in grapes. Primarily a protective fungicide, ELEVATE also provides post-infection activity when applied early in the disease life cycle.
Use
Control of gray mould (Botrytis cinerea) in grapes, many berries, and ginseng
Control of brown rot (Monilinia spp.) in peaches, cherries, and nectarines
Unique mode of action shows no known cross-resistance with other commonly used fungicides
Minimal impact on environment and no impact on most beneficial insects
Rainfast shortly after application
Registered on: Onions, ginseng, cherries, peaches, nectarines, grapes, Bushberries (blueberry, currant, elderberry, gooseberry, and huckleberry), raspberries (red and black), loganberries and blackberries, strawberries.
For a full list of crops and application directions, refer to the product label. Always read and follow label directions.
Active Ingredient
Fenhexamid
Class
Group  17  fungicide
PCPA # 25900
Documentation

Share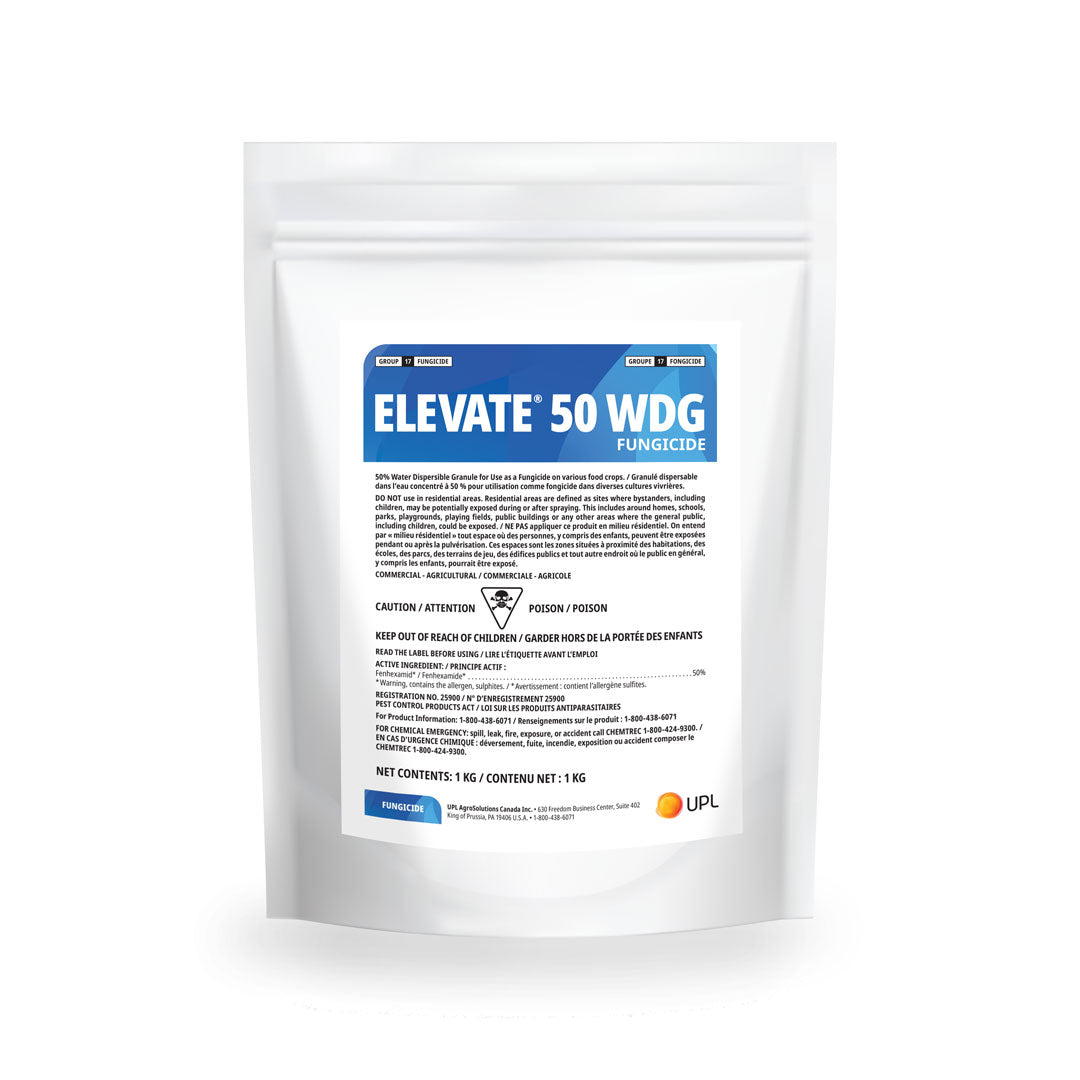 About UPL

UPL's vision is to be an icon for growth, technology and innovation. Their mission is to change the game and to make every single food product more sustainable.

Please Note:

Regulations prohibit sale of pest control products outside Canada. For more information about pest control product regulations within Canada, please refer to this summary.