Corteva
Entrust
SKU:
1100328
Entrust™ insecticide with Qalcova™ active (spinosad) provides the performance organic growers have come to trust. Entrust is active on several important insects, with a unique mode of action that is low impact to beneficial insects making it a perfect fit in integrated pest management programs when used according to the product label. Entrust can be used safely around humans, animals and the environment, when used according to the label.
The active ingredient in Entrust is spinosad, the first of an entirely new and revolutionary class of insect control products called Naturalyte™. These insect control products are natural metabolites derived from living organisms. Spinosad is produced by fermentation of naturally occurring bacteria (Saccharpolyspora spinosa).
Uses
Registered on: potatoes, pome fruits, apples, grapes, asparagus, root and tuber vegetables, sweet corn, leafy greens, fruiting vegetables, greenhouse lettuce, greenhouse cucumbers, peppers, tomatoes, eggplants, broccoli greenhouse transplants, brassica leafy vegetables, brassica head & stem vegetables (broccoli, Brussels sprouts, cabbage, Chinese cabbage, cauliflower, cultivars, hybrids and varieties of these commodities), kohlrabi, stone fruits such as apricot, cherries sweet  and tart, nectarines, peaches, plums, prunes), cranberries, bushberries such as blueberries, low-growing berries (such as strawberries), bulb vegetables, caneberries (e.g. raspberries). 
For a full list of crops and application directions, refer to the product label. Always read and follow label directions.
Active Ingredient
Class
Group  5  Insecticide, OMRI certified

PCPA # 30382
Documentation
Label   |   SDS   |   Tech Sheet
Share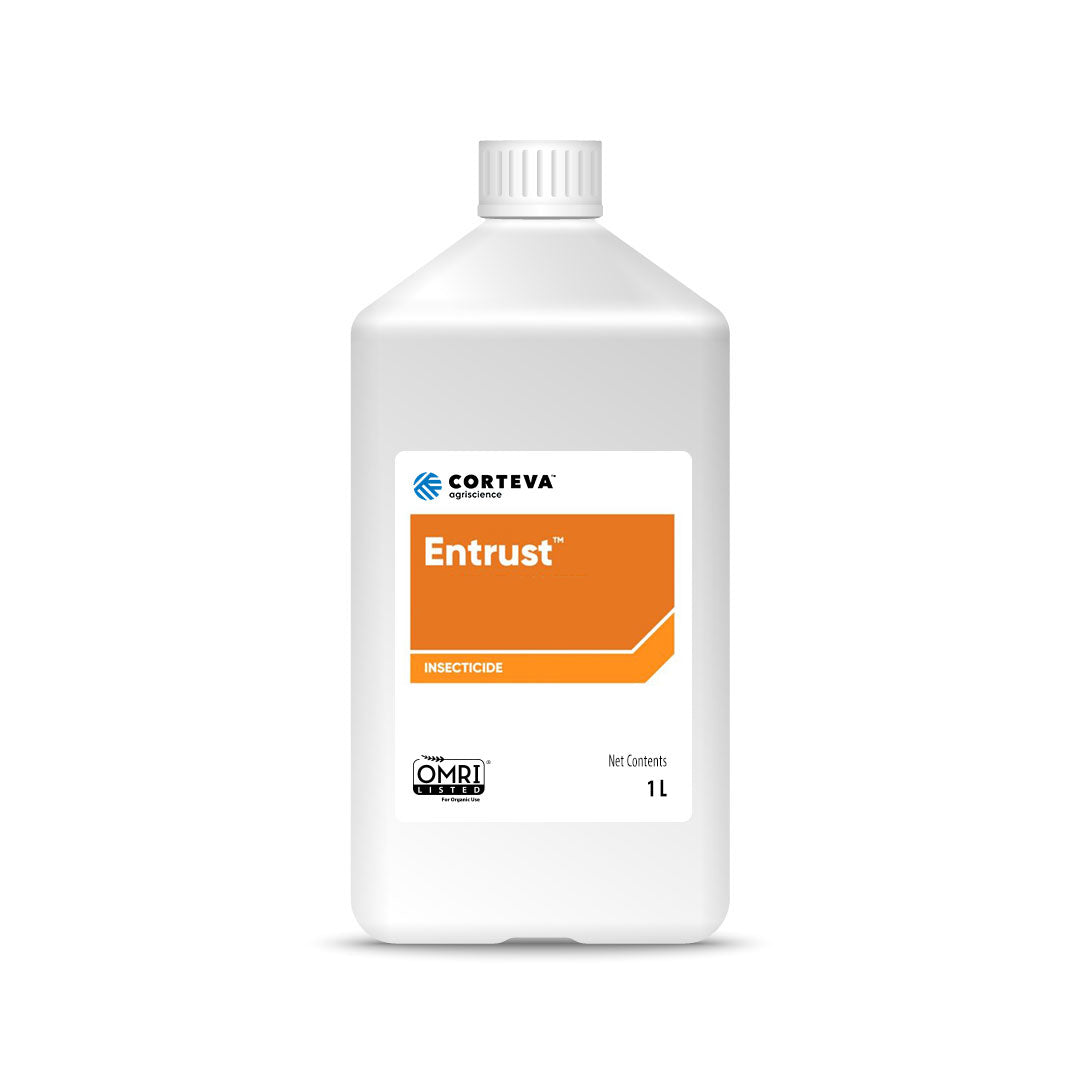 About Corteva

Corteva Agriscience™ is the only major agriscience company completely dedicated to agriculture. By combining the strengths of DuPont Pioneer, DuPont Crop Protection and Dow AgroSciences, we've harnessed agriculture's brightest minds and expertise gained over two centuries of scientific achievement.

Please Note:

Regulations prohibit sale of pest control products outside Canada. For more information about pest control product regulations within Canada, please refer to this summary.