Gowan
Eptam Liquid EC
SKU:
1100500
Eptam® is a great choice for dry bean and potato growers looking to rotate to all modes of action. EPTC, the active ingredient in Eptam®, is strong on grasses like wild oats, barnyard grass and foxtails and also controls numerous broadleaf weeds.
Use

Registered for use on potatoes, flax and sugar beets.
Controls or suppresses Annual blue grass, annual rye grass (Italian Rye Grass), barnyard grass, crabgrass, foxtails (green and yellow), goose grass, volunteer grains (barley, oats, wheat), witchgrass, fall panicum, common chickweed, corn spurry, hemp nettle, henbit, lamb's-quarters, pigweed (prostrate, redroot, tumble), purslane.
For a full list of crops and application directions, refer to the product label. Always read and follow label directions.
Active Ingredient

Class
Group  15  Herbicide
PCPA # 11284
Documentation
Label   |   SDS   |   Tech Sheet
Share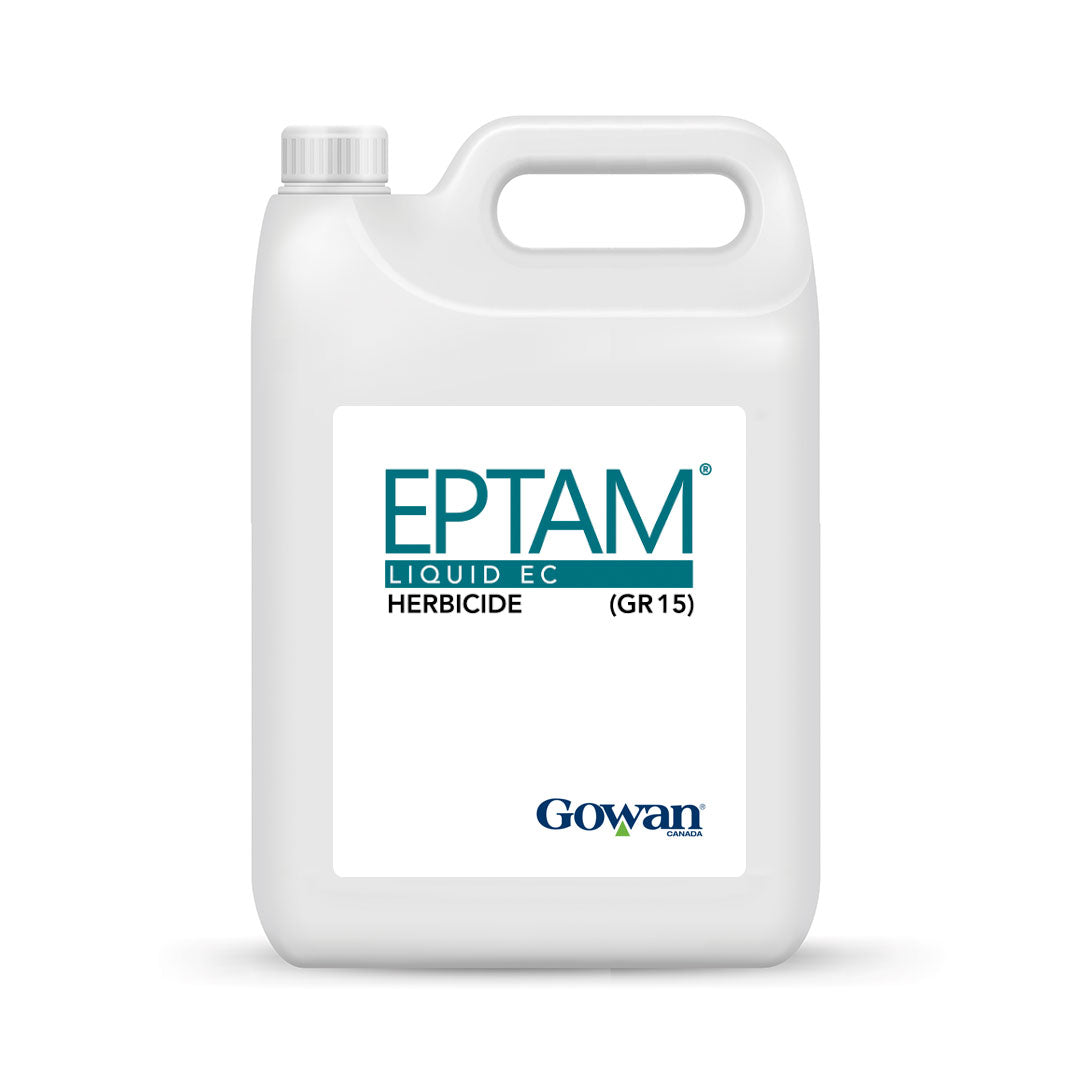 About Gowan

Gowan Company and has grown into a global crop protection company with over 20 entities in 10 countries, selling critical crop protection solutions to growers across the world.

Please Note:

Regulations prohibit sale of pest control products outside Canada. For more information about pest control product regulations within Canada, please refer to this summary.