BioFert
Essential Iron
SKU:
BF1891566
BioFert Essential Iron - like the name implies - is an organic liquid fertilizer for plants showing iron deficiency. Also contains sulphur.

Suitable for use in organic farming according to the Canadian Organic Standard - Inspected by EcoCert Canada.
Share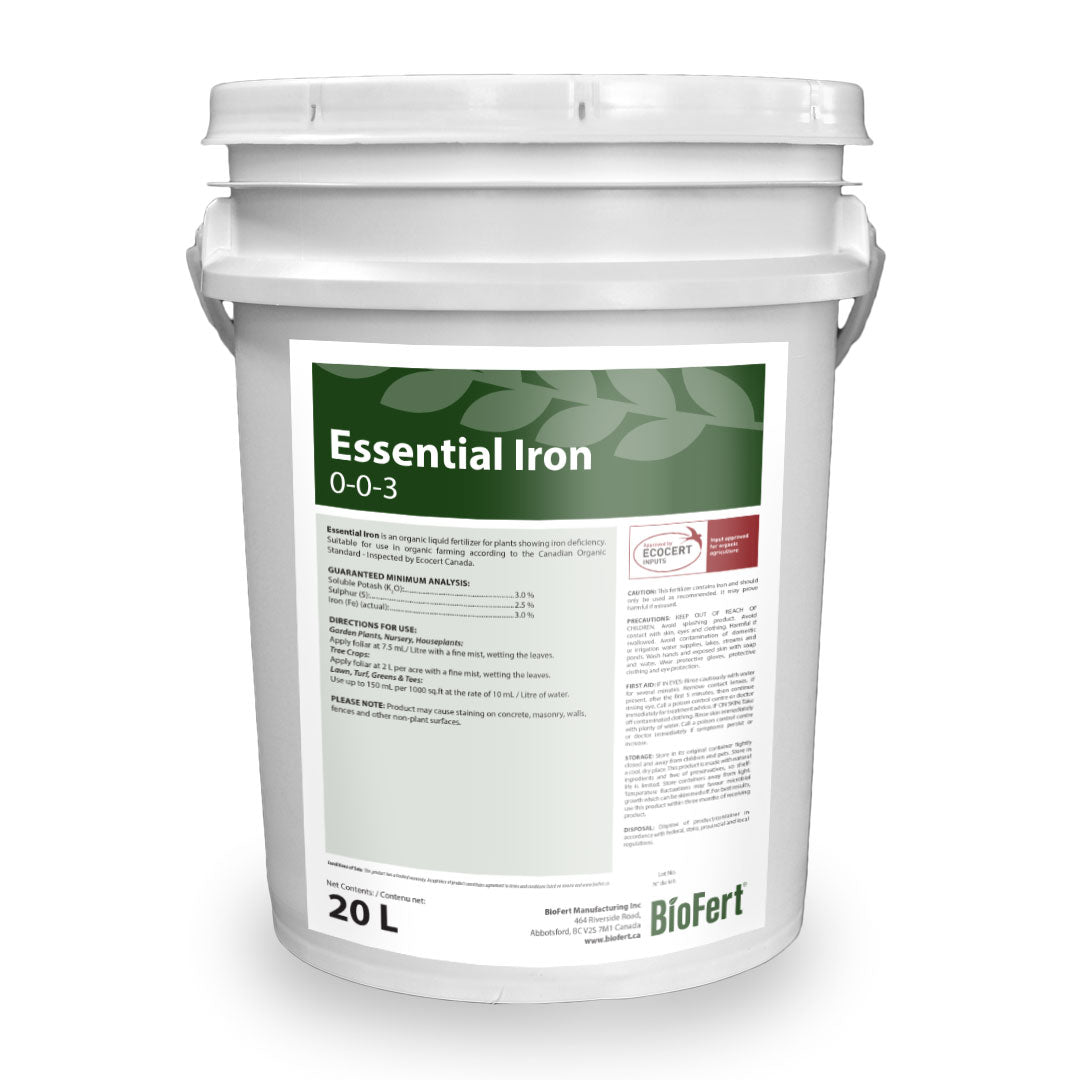 About BioFert

BioFert is TerraLink's organic brand. BioFert products are manufactured locally in TerraLink's organically certified manufacturing plant. If you are an organic grower, or if you are looking to add more natural products to your growing routine, look no further than BioFert.

Ingredient Highlight

Iron helps the plant move oxygen throughout the roots, leaves, and other parts of the plant, producing the green color that lets you know your plant is healthy. Many plants also rely on iron to complete the enzyme functions that keep the plant thriving.