Orgunique®
Essential Micros
SKU:
BF1892113
Essential Micros 0-0-1 is an organic source of essential micronutrients for healthy plants. Micronutrients assist in maximizing plant growth and in the uptake of major nutrients. 
Directions
Shake well before use. Foliar Application: Mix 10 mL (2 tsp) in 4L  water and apply to each 1 m2 (10 sq.ft) of plants. Do not apply to dry soil or in hot weather. In flowering plants, apply prior to bloom. Avoid direct application to fruits and berries after formation.
Barcode
7 77960 00056 1
Share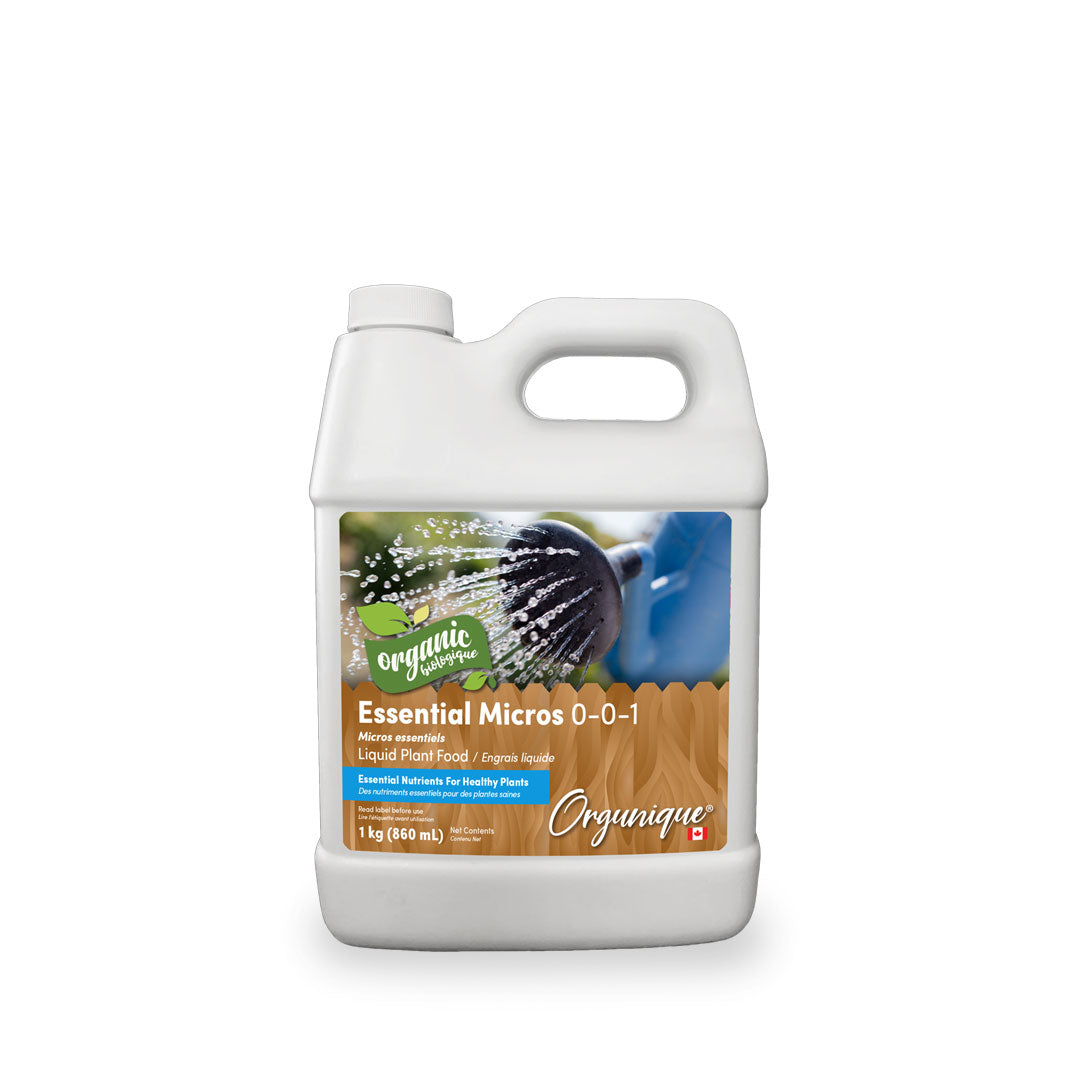 About Orgunique®

Orgunique® is TerraLink's organic brand for Home & Garden Products. Orgunique® products are manufactured locally in TerraLink's organically certified manufacturing plant. They have been tailor-made to satisfy the high demands of even the most discerning homeowners and garden enthusiasts.