Loveland
Fighter-F
SKU:
3582210
FIGHTER-F® 12.5 is designed to effectively control foam in water, oil, fertilizer and pesticide spray mixtures. FIGHTER-F will reduce mixing time by facilitating faster and more accurate filling.

Antifoam prevents overflow, spillage and contamination of fill site

Reduces the effect foam can have on calibration and metering of spray mixtures

Active Ingredient
Dimethylpolysiloxane, polypropylene glycol, and methylated silicone
Documentation
Share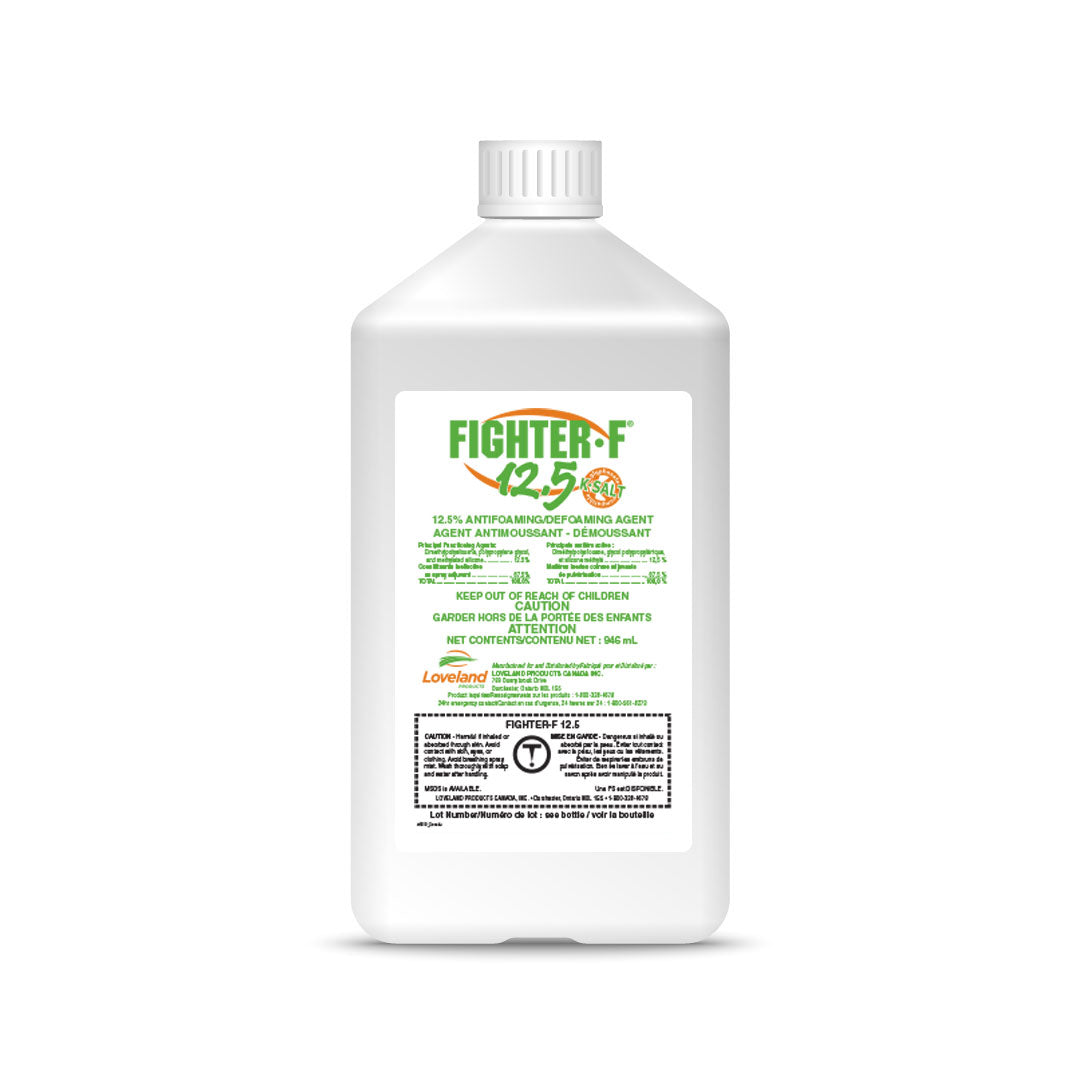 About Loveland

Loveland Products Canada offers a complete line of high performance crop input products including seed treatment, plant performance, nutritionals, adjuvant and crop protection products. We bring new, unique chemistries to the marketplace to provide innovative solutions to problems across the agricultural and professional non-crop industries.

Please Note:

Regulations prohibit sale of pest control products outside Canada. For more information about pest control product regulations within Canada, please refer to this summary.