UPL
Floramite SC
SKU:
1101490
FLORAMITE® SC miticide provides excellent control of two-spotted spider mites and Lewis mites in greenhouse settings. The suspended concentrate formulation of bifenazate provides quick knockdown — especially during the motile stages — with residual control for up to four weeks.
Use
For the control of twospotted spider mites and Lewis mites on indoor ornamentals grown in greenhouses, shadehouses and interiorscapes. For the control of twospotted spider mites on greenhouse vegetables (tomatoes, cucumbers, peppers, eggplants); and for the control of twospotted spider mites in Outdoor Grown Ornamentals and spruce spider mites in Conifers including Christmas trees.

For a full list of crops and application directions, refer to the product label. Always read and follow label directions.

Active Ingredient
Bifenazate
Class
Group  un  Miticide
PCPA # 27924
Documentation



Share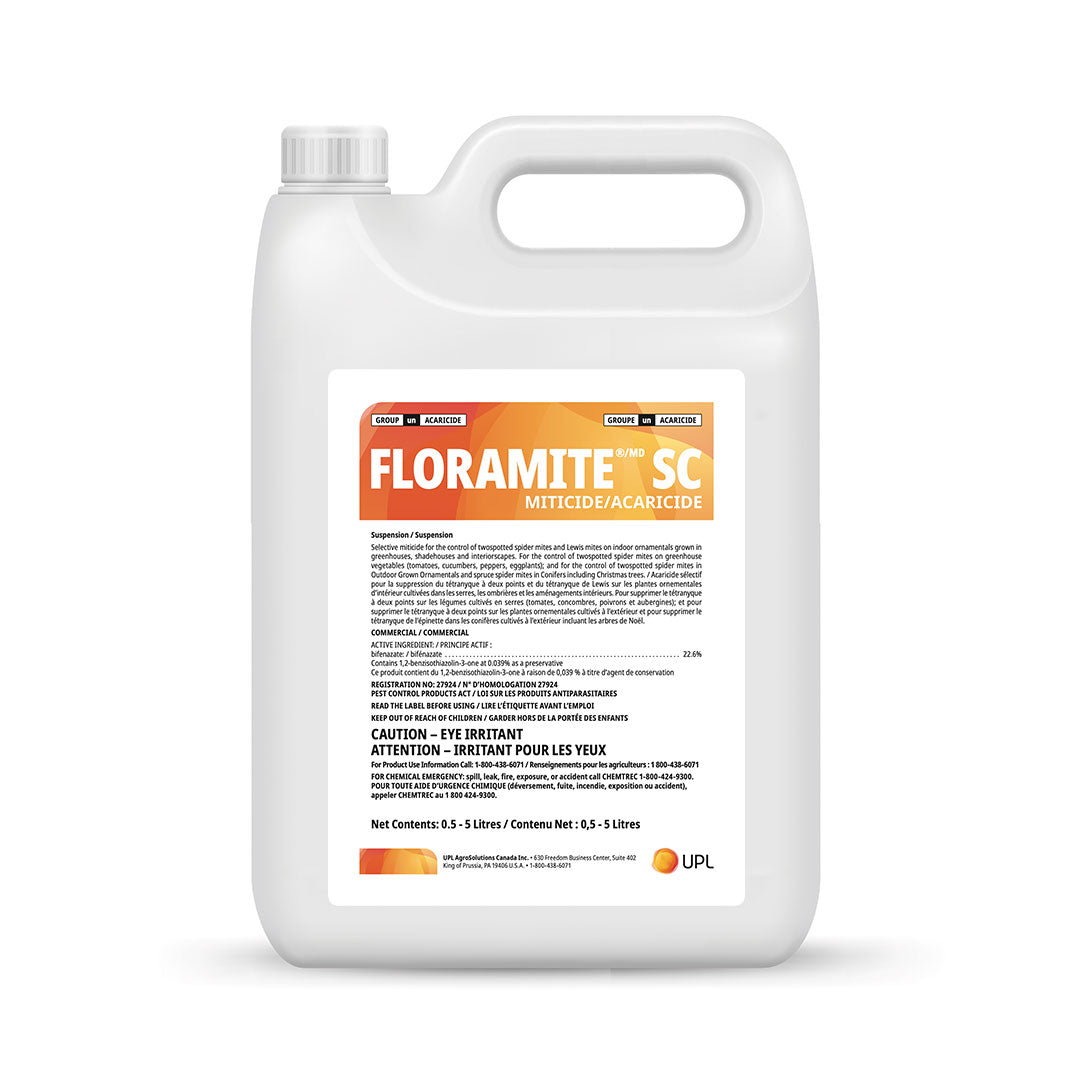 About UPL

UPL's vision is to be an icon for growth, technology and innovation. Their mission is to change the game and to make every single food product more sustainable.

Please Note:

Regulations prohibit sale of pest control products outside Canada. For more information about pest control product regulations within Canada, please refer to this summary.