Corteva
Fontelis
SKU:
1101501
Fontelis™ fungicide helps build the flexible, broad-spectrum disease management program you need to protect your high-value fruit and vegetable crops.
The Group 7 formulation powering Fontelis provides residual, preventative and post-infection activity against key fruit and vegetable diseases. 
Provides translaminar and locally systemic protection, with good redistribution to protect both treated and untreated parts of the plant.

Unique mode of action allows for flexible application timing, disease management and harvest.

Superior control of a broad spectrum of key diseases, such as apple scab, powdery mildew and botrytis.

Use
For use on alfalfa, low growing berries, bulb vegetables, brassica (cole) leafy vegetables, cucurbit vegetables, fruiting vegetables, leafy vegetables, legume vegetables, pome fruits, root vegetables and leaves, stone fruit, tree nuts, peanuts, caneberries and bushberries.
For a full list of crops and application directions, refer to the product label. Always read and follow label directions.
Active Ingredient

Class
Group  7  Fungicide
PCPA # 30331

Documentation
Share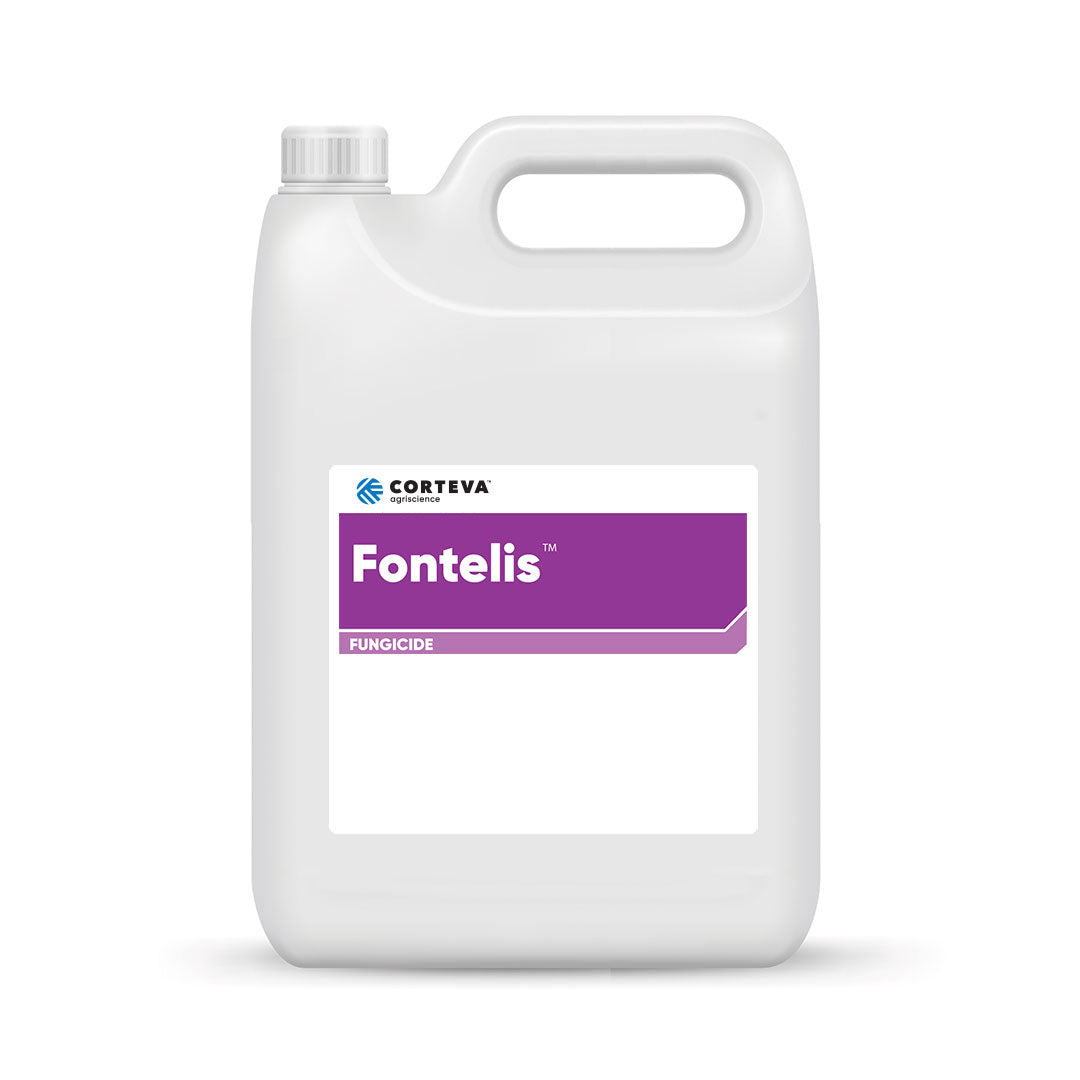 About Corteva

Corteva Agriscience™ is the only major agriscience company completely dedicated to agriculture. By combining the strengths of DuPont Pioneer, DuPont Crop Protection and Dow AgroSciences, we've harnessed agriculture's brightest minds and expertise gained over two centuries of scientific achievement.

Please Note:

Regulations prohibit sale of pest control products outside Canada. For more information about pest control product regulations within Canada, please refer to this summary.