Oat Agrio
Gatten
SKU:
1102480
Gatten® acts on multiple stages of powdery mildew development, delivering both preventative and post-infection control in both cherries and grapes. Translaminar movement allows Gatten to protect on both surfaces of the leaf and the whole fruit resulting in improved control, especially in dense canopies or touching fruit. Gatten's unique, new mode-of-action will control biotypes that may have developed tolerance to other chemistries, making Gatten an excellent foundation product to build a resistance management program on.
Use

Extended control of powdery mildew in grapes and cherries.
For a full list of crops and application directions, refer to the product label. Always read and follow label directions.
Active Ingredient

Class
Group  U13  fungicide
PCPA # 34297
Documentation
Share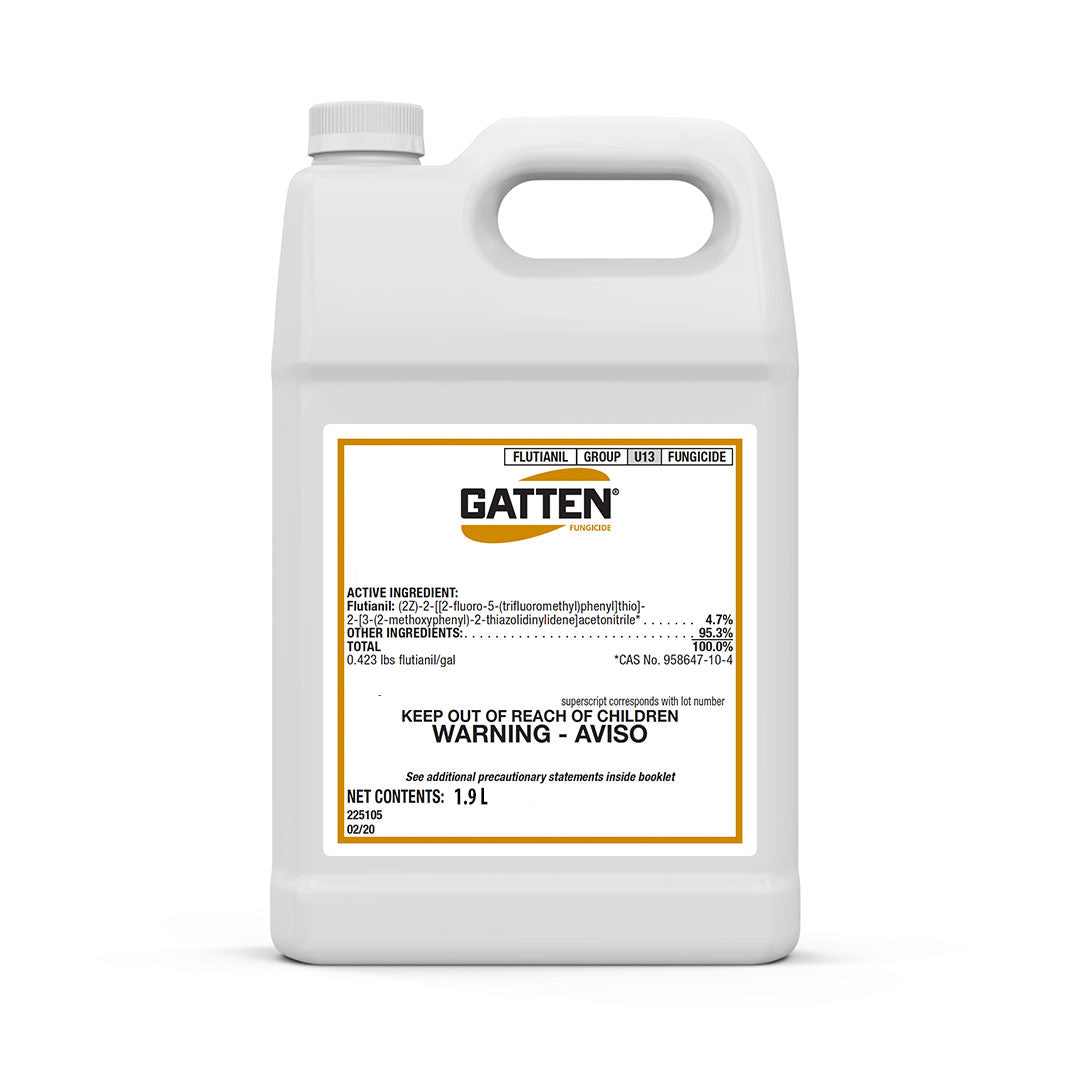 About Oat Agrio

Oat Agrio will contribute to sustainable agriculture that is friendly to people and the environment.

Please Note:

Regulations prohibit sale of pest control products outside Canada. For more information about pest control product regulations within Canada, please refer to this summary.