Orgunique®
General Purpose 3-1-3
SKU:
BF01892074
General Purpose 3-1-3 is an organic fertilizer for all your gardening needs that keeps plants vibrant and fresh. It is specially formulated for gardeners who want simplicity of use and are looking for a plant food that provides superior results. General Purpose 3-1-3 can be used on all indoor and outdoor plants including vegetables, fruits, ornamentals, and more.
Directions
Shake well before use. For best results, mix 10-20 mL (2-4 tsp) in 1 litre of water. General Use: 2 times a month. Indoors: 1-2 times a month.
Small Fruit, Vegetables & Herbs: Every 5-7 days.
Flowers: Every 8-10 days. Fruit Trees: Every 7-14 days.
Barcode
6 77198 00187 6
Share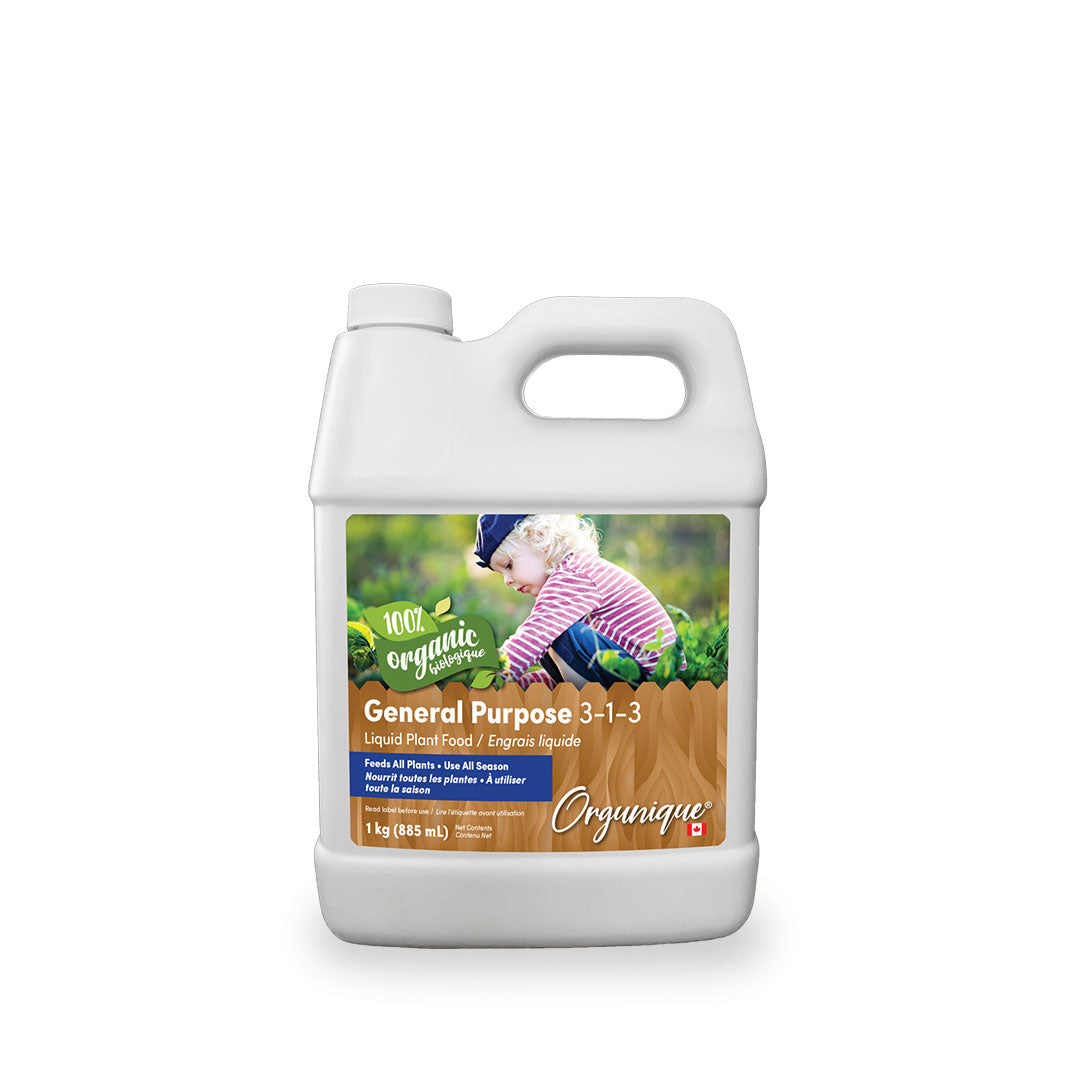 About Orgunique®

Orgunique® is TerraLink's organic brand for Home & Garden Products. Orgunique® products are manufactured locally in TerraLink's organically certified manufacturing plant. They have been tailor-made to satisfy the high demands of even the most discerning homeowners and garden enthusiasts.