Corteva
GF-120 NF Naturalite Fruit Fly Bait
SKU:
1102470
GF-120 Fruit Fly Bait provides high performance, highly attractive bait for cherry fruit fly, blueberry maggot and apple maggot. GF-120 is a high-performance, highly attractive bait for cherry fruit flies - OMRI registered. Performs as a true bait, attracting only targeted insects. The goal is to strategically place large droplets where flies will find them in their normal search for food. Uniform coverage is not as critical as with conventional sprays.
Uses
Attracts and controls cherry fruit flies, including cherry fruit fly, western cherry fruit fly, and black cherry fruit fly in cherries, blueberry maggot in blueberries, apple maggot on apples and walnut husk fly on walnut trees.
For a full list of crops and application directions, refer to the product label. Always read and follow label directions.
Active Ingredient
Class
Group  5  Insecticide, OMRI certified
PCPA # 28336
Documentation
Label   |   SDS   |   Tech Sheet
Share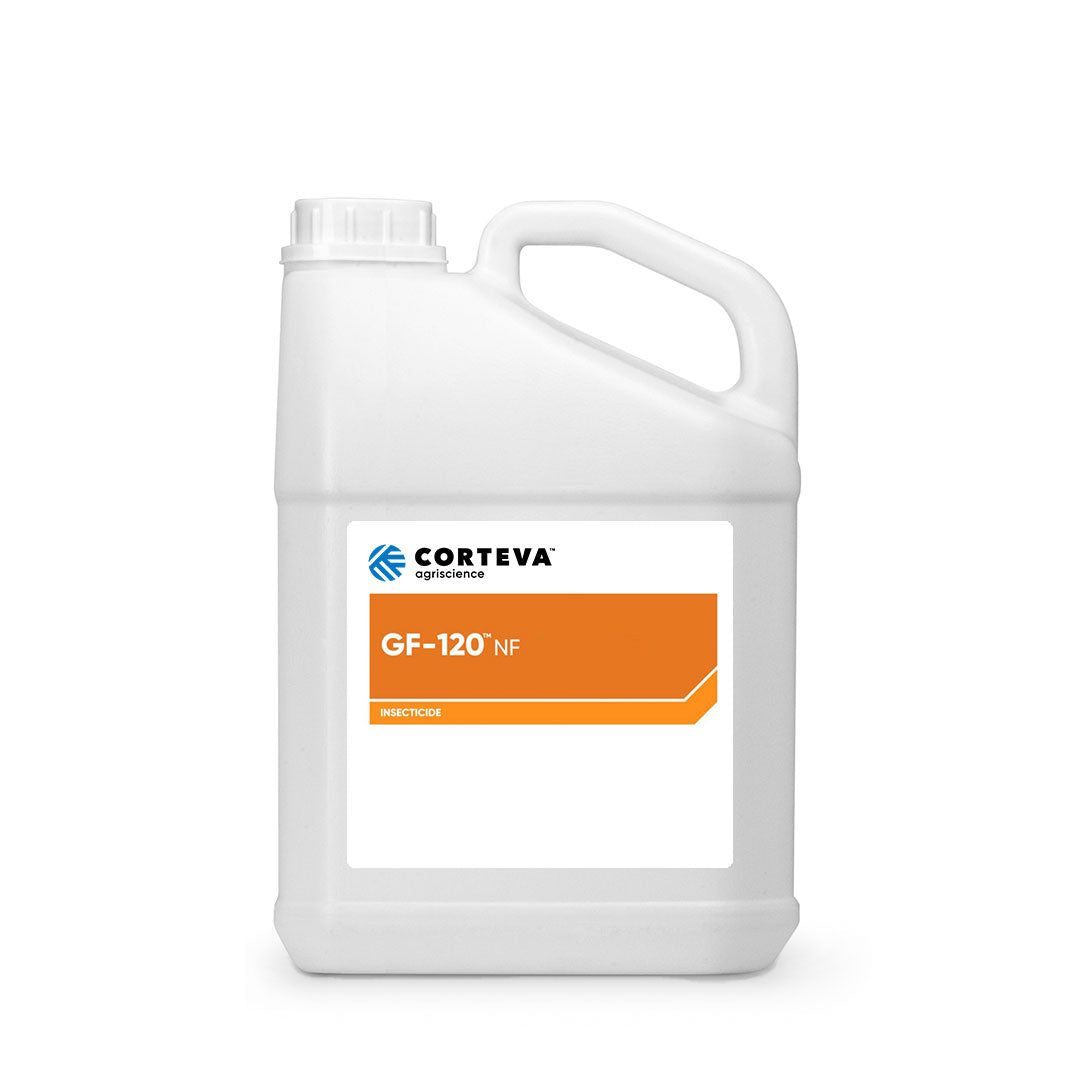 About Corteva

Corteva Agriscience™ is the only major agriscience company completely dedicated to agriculture. By combining the strengths of DuPont Pioneer, DuPont Crop Protection and Dow AgroSciences, we've harnessed agriculture's brightest minds and expertise gained over two centuries of scientific achievement.

Please Note:

Regulations prohibit sale of pest control products outside Canada. For more information about pest control product regulations within Canada, please refer to this summary.