GardenPRO®
Grapevine Food 15-10-15
SKU:
7282963
Grapevine Food 15-10-15 with stabilized nitrogen and micronutrients. Grow grapes like a pro!
Directions
Wine and Table Grapes: In early spring, apply 60 g (4 tbsp) Grapevine Food around the base of each plant and water in well. Repeat a minimum of one month after the first
application. Do not apply during or after the blooming period.

Barcode

7 77960 40196 2
Share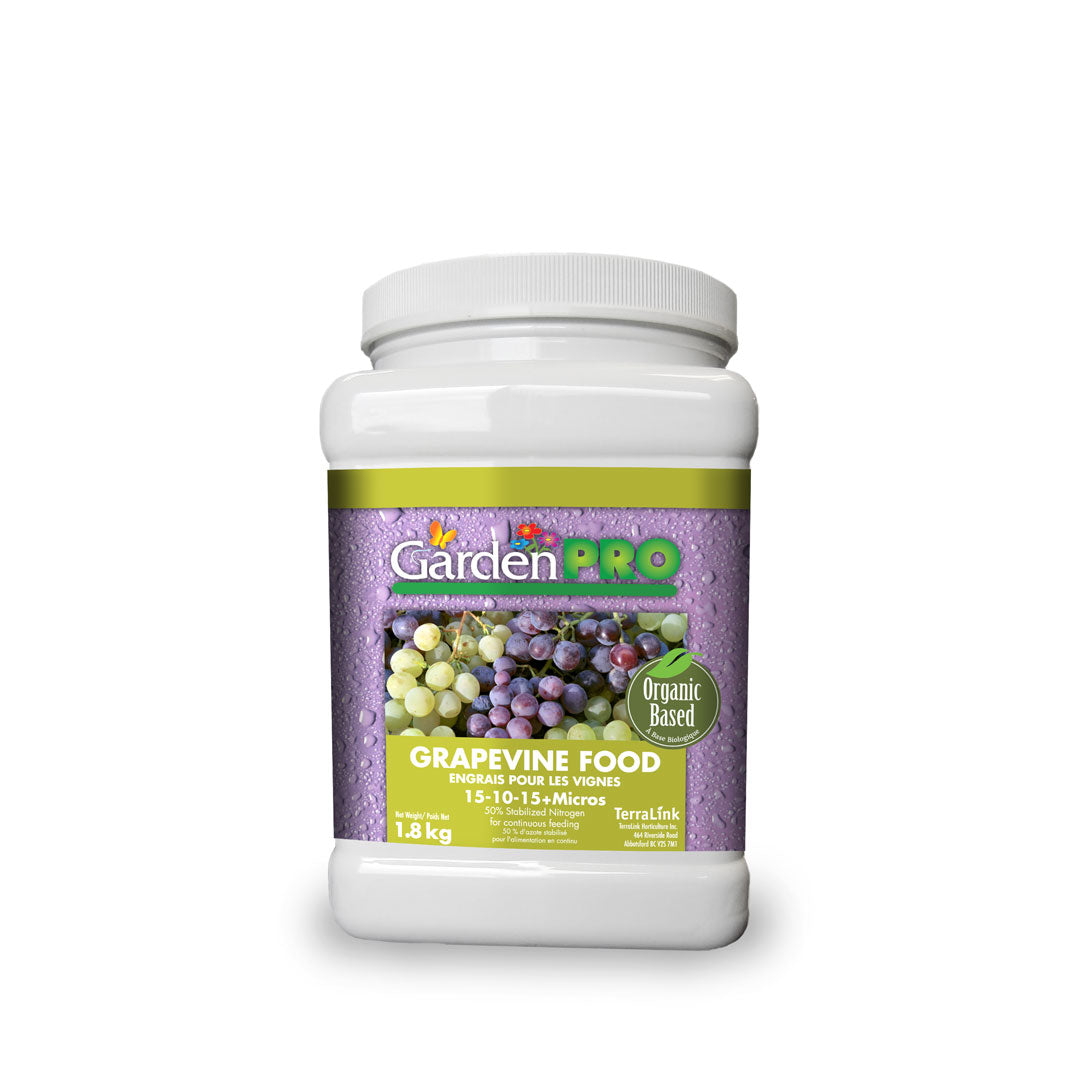 About GardenPRO®

GardenPRO® is TerraLink's original brand for home & garden products. GardenPRO® products are manufactured locally in TerraLink's 100% Canadian owned manufacturing plant. They have been tailor-made to satisfy the high demands of even the most discerning homeowners and garden enthusiasts.