BioSafe
GreenClean® Acid Cleaner
SKU:
3582630
GreenClean Acid Cleaner

combines acids with non-foaming surfactants to help lift away organic deposits and clean surfaces contaminated with calcium, rust, and bicarbonate deposits. It is ideal for wherever scale, oxide or lime buildup is an issue. GreenClean Acid Cleaner can be used in evaporator cooler pads, piping systems, process lines, vats, conveyors and greenhouse shade films. It can also be used for the neutralization of alkalinity in hoses and liners.
Use
Use on equipment in all types of food production facilities, dairy, beverage, poultry, agricultural, horticultural and other general industries wherever scale, oxide or lime build-up is a problem. Use to remove white-wash from greenhouse glass. Can be used for neutralization of alkalinity in hoses, lines and cleaners. May be sprayed, circulated or used in soak tanks. Not recommended for use on soft metals and painted surfaces.
For application directions, refer to the product label. Always read and follow label directions.
Active Ingredient

Documentation
Share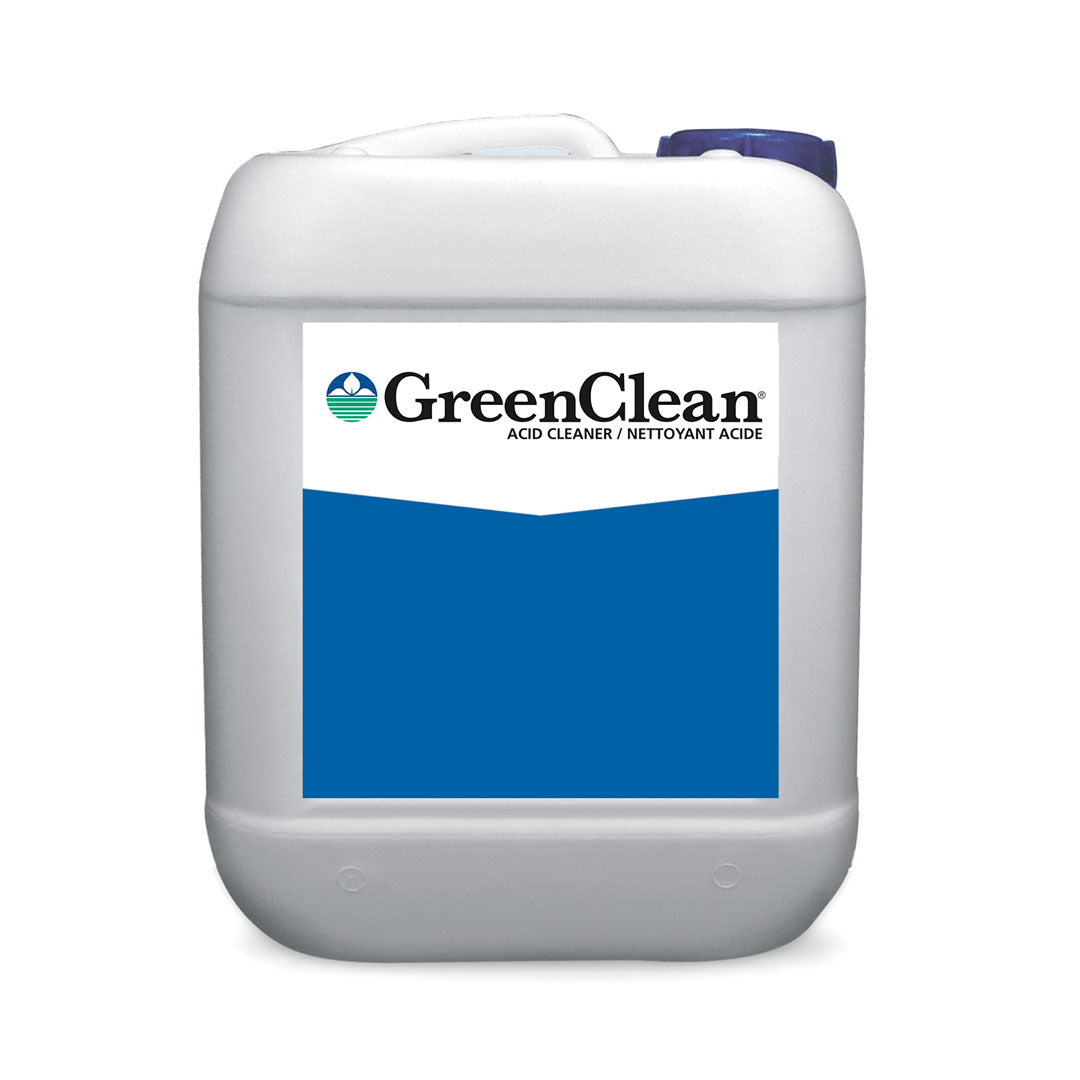 About BioSafe

BioSafe Systems is a family-owned manufacturer of biodegradable crop protection, sanitation, and water treatment products.

Please Note:

Regulations prohibit sale of pest control products outside Canada. For more information about pest control product regulations within Canada, please refer to this summary.