Orgunique®
Humik
SKU:
BF07600403
Humik is a granular soil additive containing humic acid derivatives. It increases organic matter content in the root zone which reduces leaching of nutrients. Humik also promotes seed germination.
Suitable for use in organic farming according to the Canadian Organic Standard - Inspected by Ecocert Canada.
Directions
Mix well into soil.
Soil/Beds: 250 g (1/2 lb) per m2 (10 sq.ft).
Trees: 250 g (1/2 lb) for each 2 inches of trunk diameter.
Potted Plants: 10-15 g (2-3 tsp) per 4 L (1 gal) pot.
Soil Mix: 2 kg / m3 (3 lbs / yd3). Repeat application if desired.
Barcode

6 77198 00176 0
Share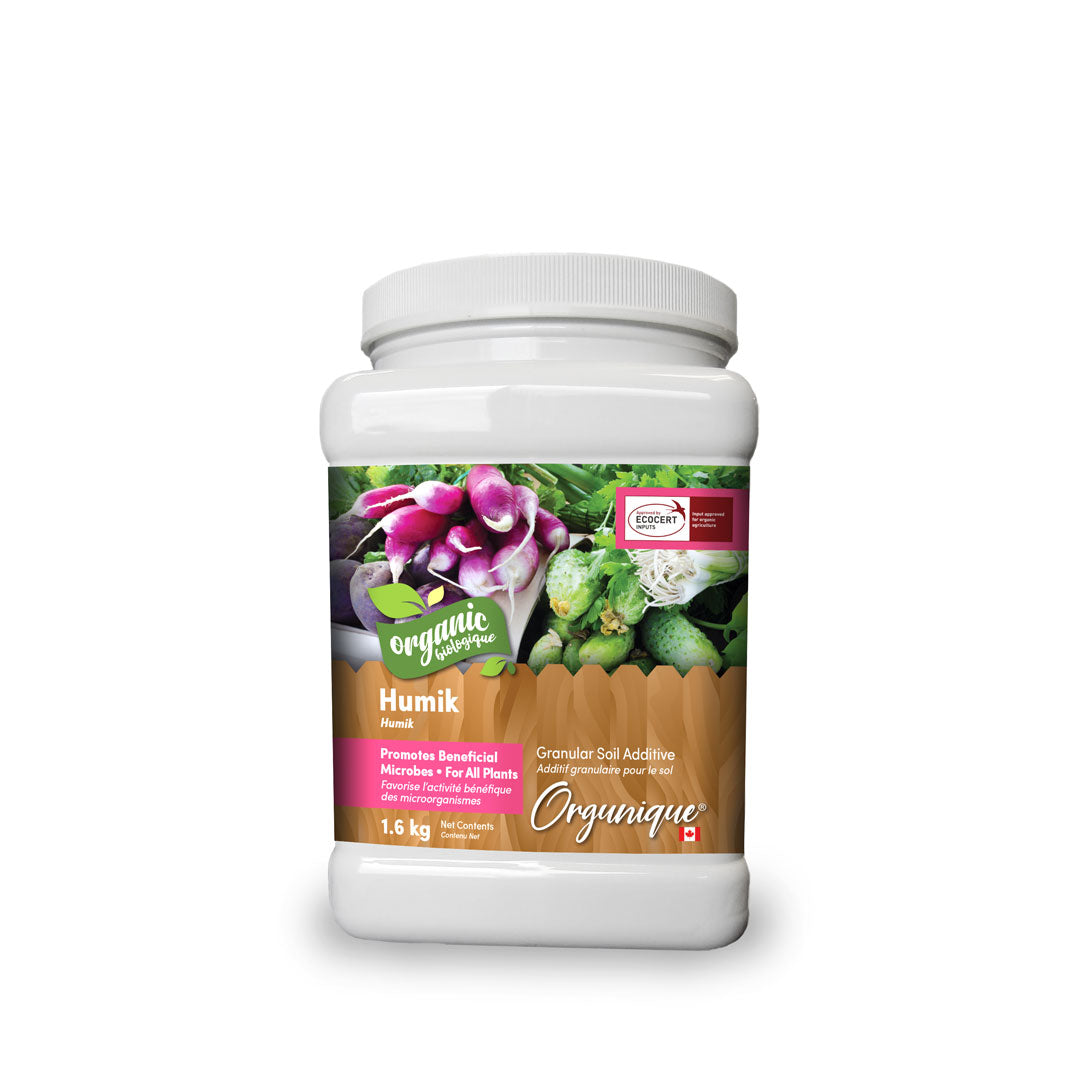 About Orgunique®

Orgunique® is TerraLink's organic brand for Home & Garden Products. Orgunique® products are manufactured locally in TerraLink's organically certified manufacturing plant. They have been tailor-made to satisfy the high demands of even the most discerning homeowners and garden enthusiasts.