Vetoquinol
Hyperox
SKU:
1103130
HYPEROX® consists of a blend of peracetic acid, hydrogen peroxide, acetic acid and surfactant in a long-lasting stabilized aqueous solution.
HYPEROX® has a broad spectrum biocidal activity and is non-tainting, does not leave residues after application and degrades to acetic acid, oxygen and water, each of which presents low environmental hazards.
Documentation
Share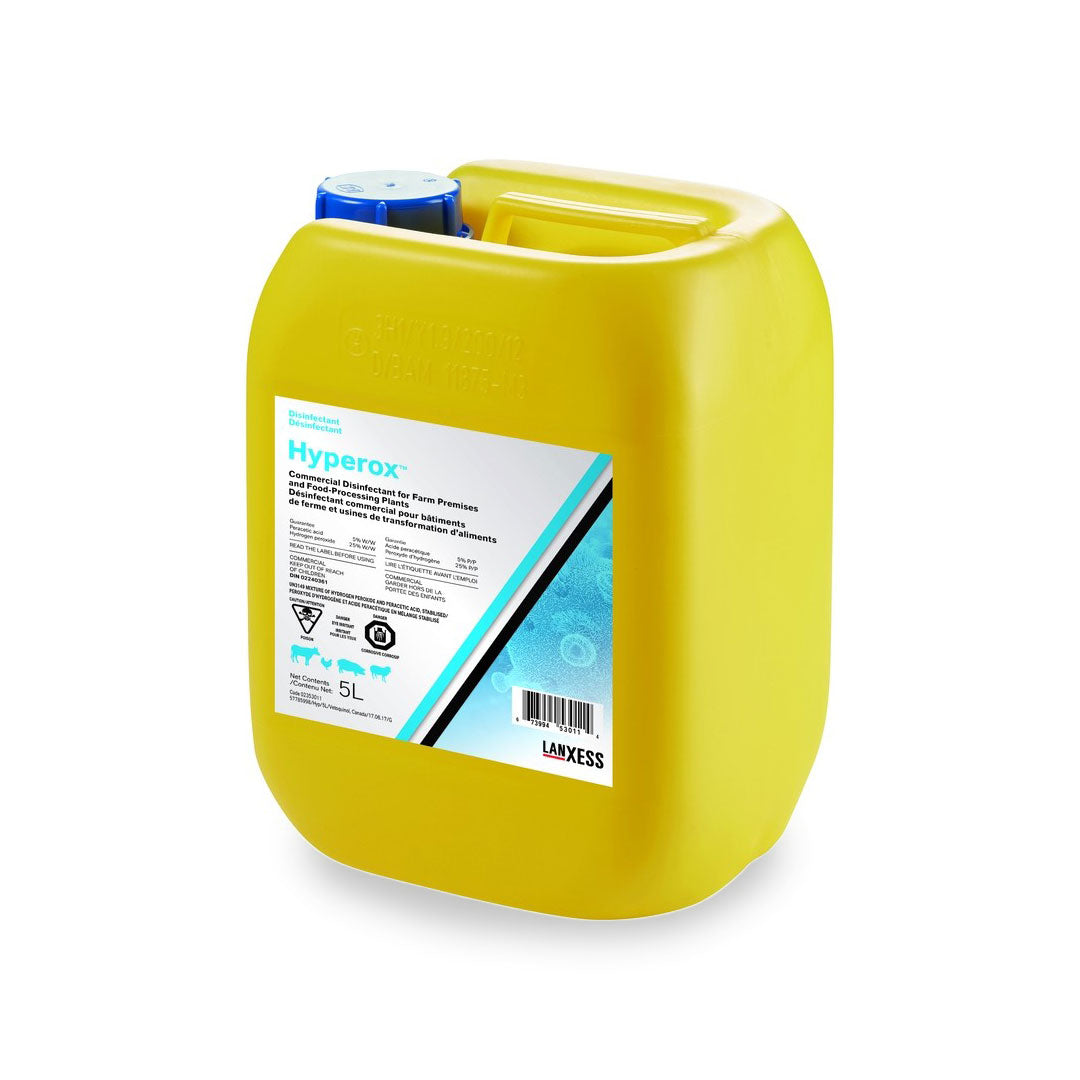 About Vetoquinol

At Vetoquinol, over 150 employees worldwide work to develop innovative products. Research and Development Department, Medical Research Department, Products Projects Department… every Vetoquinol project is built in close collaboration by multidisciplinary teams and several departments. They work together to improve internal coherence and unlock synergies.

Please Note:

Regulations prohibit sale of pest control products outside Canada. For more information about pest control product regulations within Canada, please refer to this summary.