Corteva
Indar
SKU:
1103315
Indar™ is a protectant fungicide for the control of Fruit Brown Rot and Black Knot on Stone Fruits. Protectant control with some locally systematic and curative activity. Excellent protection of the fruit and leaf by remaining on the fruit and leaf surface longer. Strong residual activity and excellent rainfastness. Outstanding control of fruit diseases, such as brown rot on stone fruits and scabs, rusts, sooty blotch and flyspeck on apples. Easy–to-use liquid formulation (although there are no tank mixes registered, it is tank-mix compatible with other crop protection products).
Use
Registered for use on apricot, blueberry, cranberry, cherry, nectarine, peach, plum. 
For the management of Blossom Blight, Fruit Brown Rot, Black Knot.
For a full list of crops and application directions, refer to the product label. Always read and follow label directions.
Active Ingredient

Class
Group  3  Fungicide
PCPA # 27294
Documentation
Share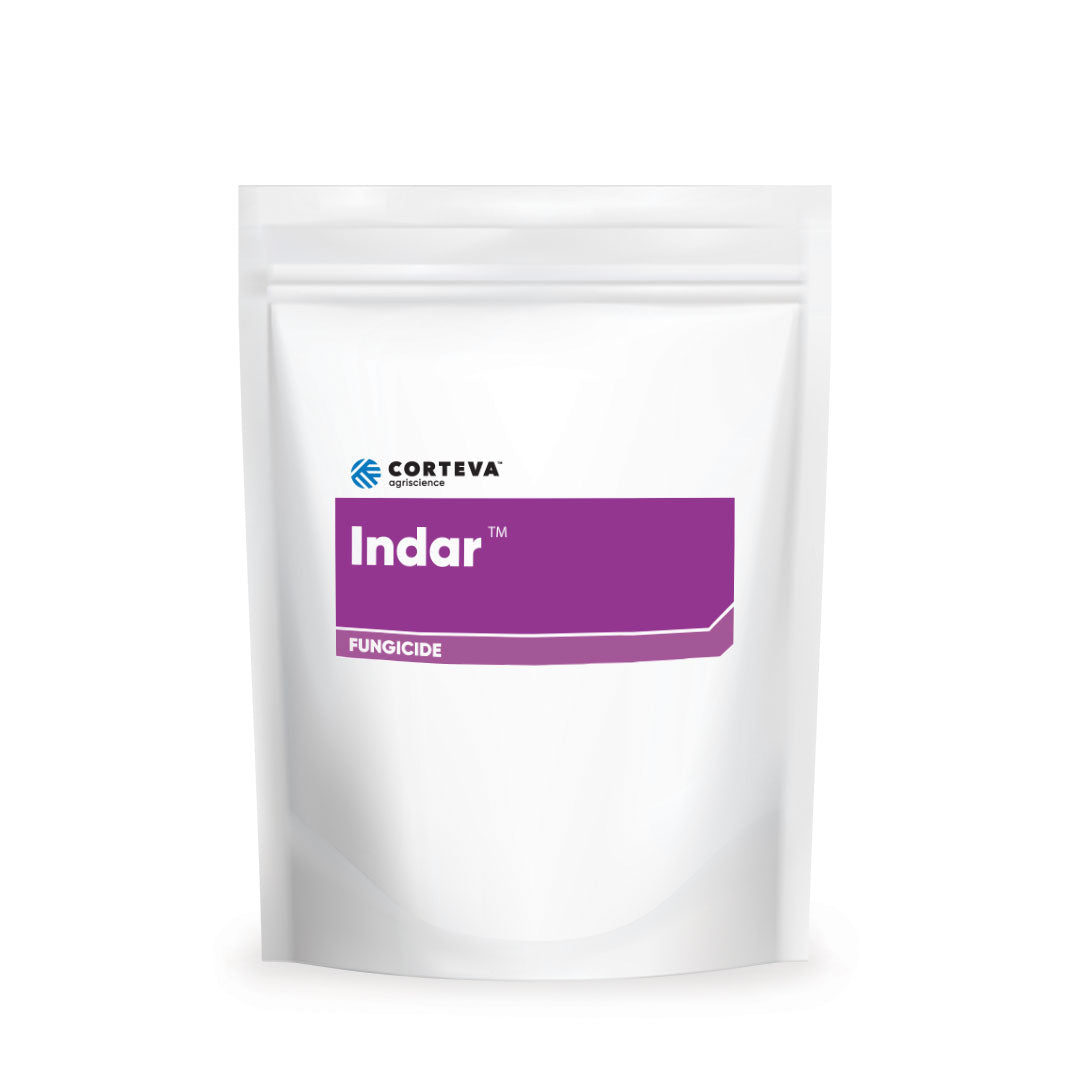 About Corteva

Corteva Agriscience™ is the only major agriscience company completely dedicated to agriculture. By combining the strengths of DuPont Pioneer, DuPont Crop Protection and Dow AgroSciences, we've harnessed agriculture's brightest minds and expertise gained over two centuries of scientific achievement.

Please Note:

Regulations prohibit sale of pest control products outside Canada. For more information about pest control product regulations within Canada, please refer to this summary.