Intrahorti
Intra Hydropure
SKU:
3582815
Intra Hydropure
is ultra-stabilised hydrogen peroxide with chelated silver. Dosed in the irrigation system, the slow release effect of Intra Hydropure allows it to react in a controlled manner with encountered biofilm and pathogens. During this reaction, Intra Hydropure will dissolve into oxygen and water. Both of which are completely safe for humans, plants, equipment and the environment.
Intra Hydropure is not corrosive like other products when used in its recommended concentration. Equipment and materials have a longer life span.

Intra Hydropure ensures optimal water quality and improves crop health. This prevents pathogenic infections and limits the use of pesticides.
Intra Hydropure contains 590 gr/l stabilised hydrogen peroxide with chelated silver to ensure the slow release effect and optimise the biocidal efficacy.
OMRI listed.
Share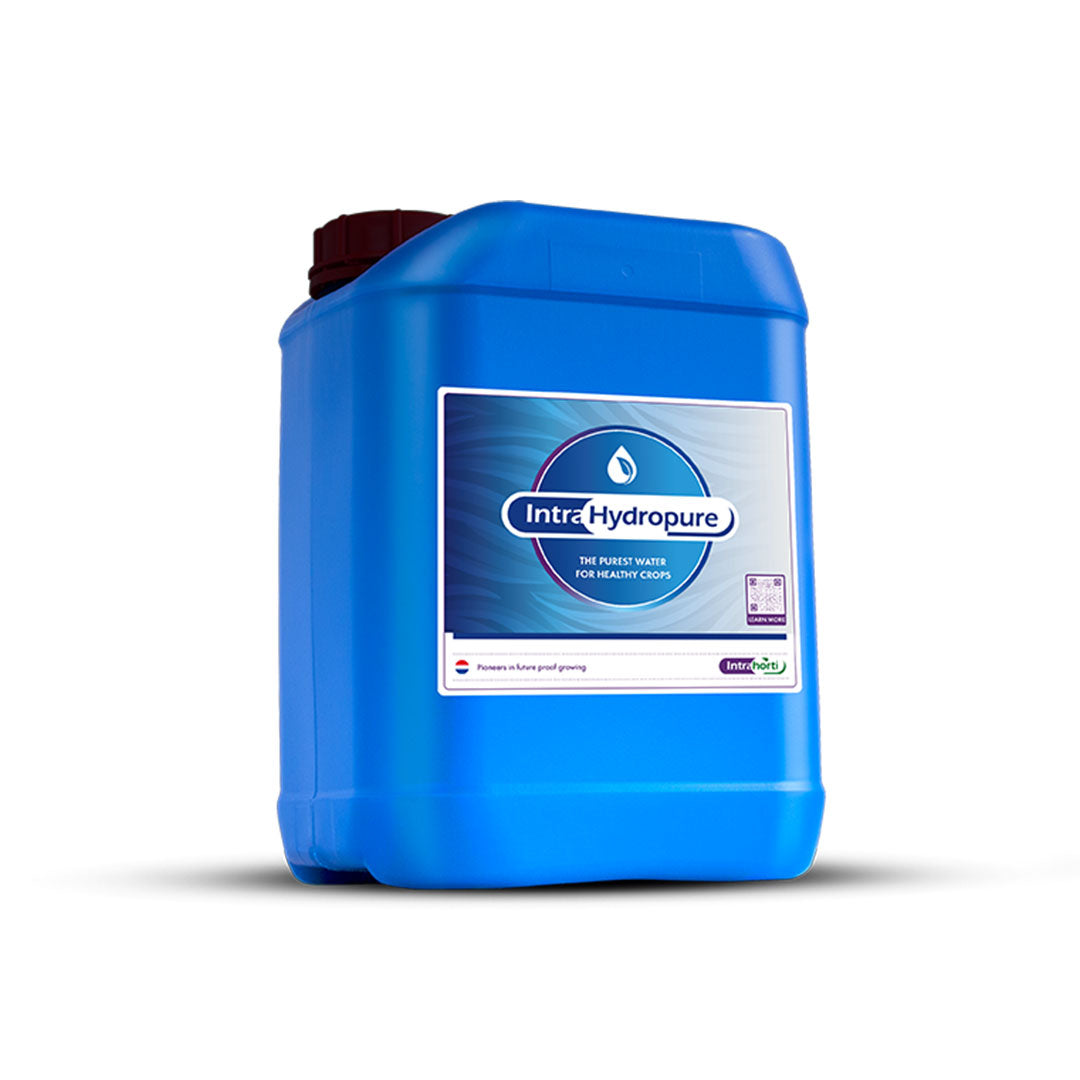 About Intrahorti

Intrahorti believes in smart, safe alternatives that contribute to a better future for everyone involved. They improve the health and well-being of plants, and consumers while innovative strength creates sustainable growth and financial returns for growers and businesses.

Please Note:

Regulations prohibit sale of pest control products outside Canada. For more information about pest control product regulations within Canada, please refer to this summary.