UPL
Kanemite 15 SC
SKU:
1103440
KANEMITE® 15 SC Miticide provides effective control of European red and two-spotted spider mites with a single rate of application. Active on all life stages, it offers quick knock-down of nymphs and adults while remaining easy on predator mites and beneficial insects. The active ingredient, acequinocyl, is a great choice for managing mite resistance.

Use
For the control of two-spotted spider mite and Spruce spider mite on field ornamentals, two-spotted spider mite and European red mite on pome fruit, and two-spotted spider mite on caneberry, dry shelled bean, summer squash and tree nuts. It also controls Broad Mite on dry shelled bean and summer squash. 
For a full list of crops and application directions, refer to the product label. Always read and follow label directions.

Active Ingredient
Acequinocyl
Class
Group  20B  Miticide
PCPA # 28641
Documentation

Share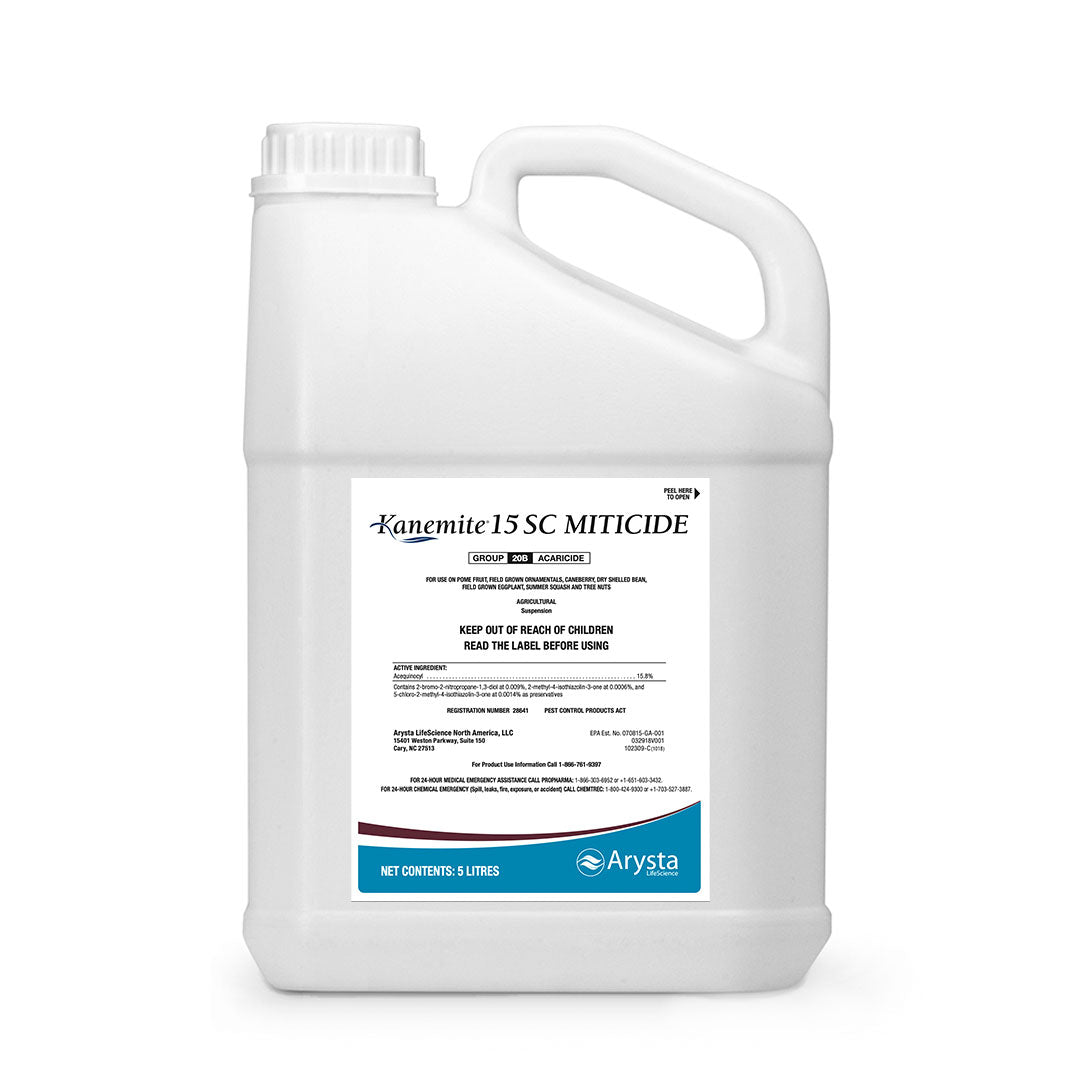 About UPL

UPL's vision is to be an icon for growth, technology and innovation. Their mission is to change the game and to make every single food product more sustainable.

Please Note:

Regulations prohibit sale of pest control products outside Canada. For more information about pest control product regulations within Canada, please refer to this summary.