Corteva
Kerb SC
SKU:
1103570
Kerb™ SC herbicide provides selective weed control in alfalfa, trefoil, ornamentals, strawberry, apple, pear, lowbush blueberries, lettuce and established pasture. Readily absorbed by plants through the root system, translocated upward and distributed into the entire plant. The degree of translocation from leaf absorption is negligible. Can be applied pre-plant on certain crops, pre-emergence and post-emergence to weeds and all crops.
Use

Registered for alfalfa, trefoil, ornamentals, strawberries, apples, pears, lowbush bluberries, lettuce and established pastures.
For the control of annual grasses, volunteer grain, wild oats, quackgrass, orchardgrass, timothy, chickweed.
For a full list of crops and application directions, refer to the product label. Always read and follow label directions.
Active Ingredient

Class
Group  3  Herbicide
PCPA # 30264
Documentation
Share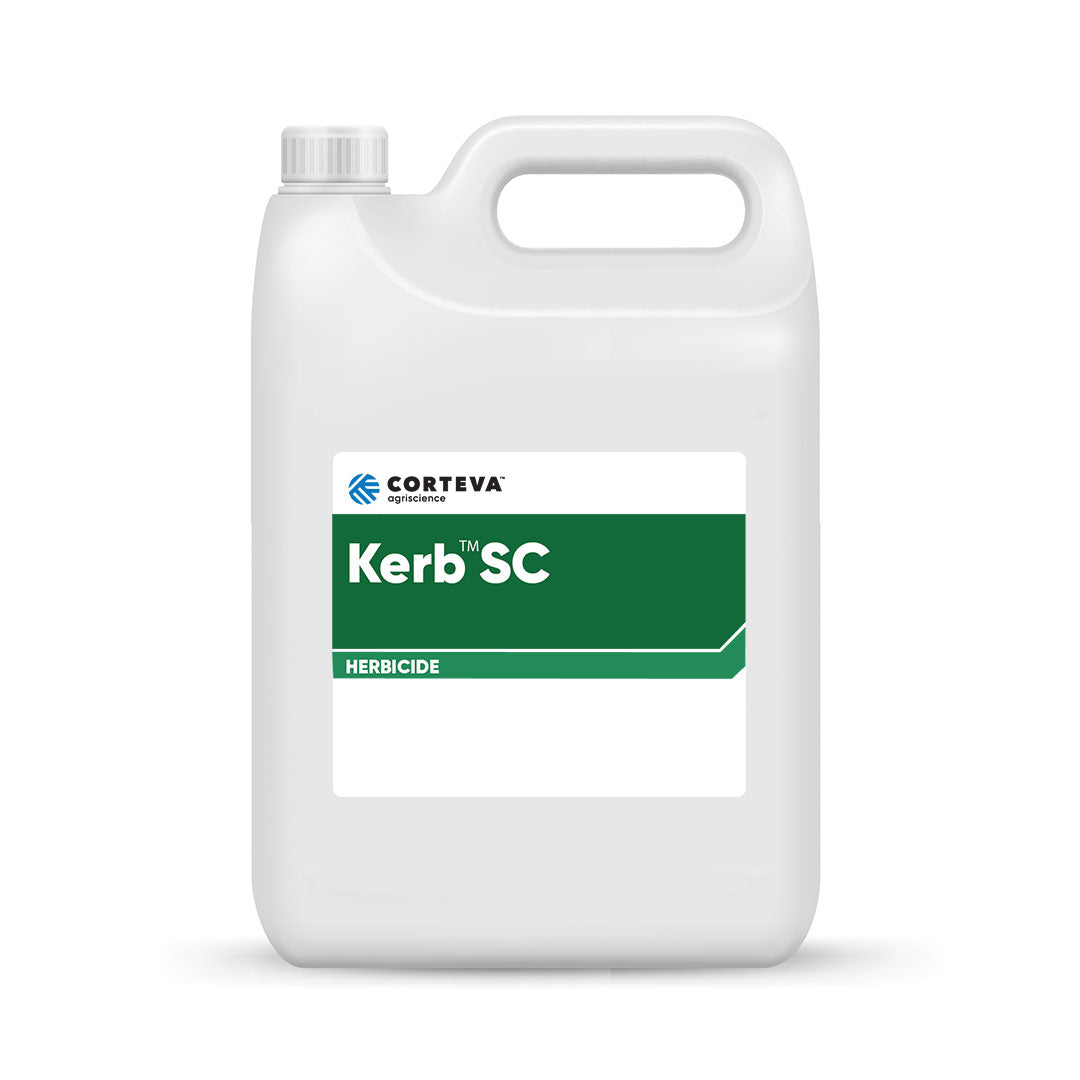 About Corteva

Corteva Agriscience™ is the only major agriscience company completely dedicated to agriculture. By combining the strengths of DuPont Pioneer, DuPont Crop Protection and Dow AgroSciences, we've harnessed agriculture's brightest minds and expertise gained over two centuries of scientific achievement.

Please Note:

Regulations prohibit sale of pest control products outside Canada. For more information about pest control product regulations within Canada, please refer to this summary.