Certis
Kocide 2000-O
SKU:
1104021
High bio-available copper formulation 
Optimum particle size 
Outstanding coverage and rainfastness 
Excellent mixing and handling  
Environmentally friendly 
Use
For the management of Alternaria, Anthracnose, Bacterial blasts, Bacterial blights, Bacterial spots, Blotches, Botrytis (gray mold), Citrus canker, Downy mildew, Leaf Spots, Powdery mildew, Rots, Rusts, Scabs
Registered on beans, peppers, potatoes, tomatoes, cucumbers, sugar beets, grapes, golf courses.
For a full list of crops and application directions, refer to the product label. Always read and follow label directions.
Active Ingredient

Class
Group  M  Fungicide

PCPA # 33441
Documentation

Share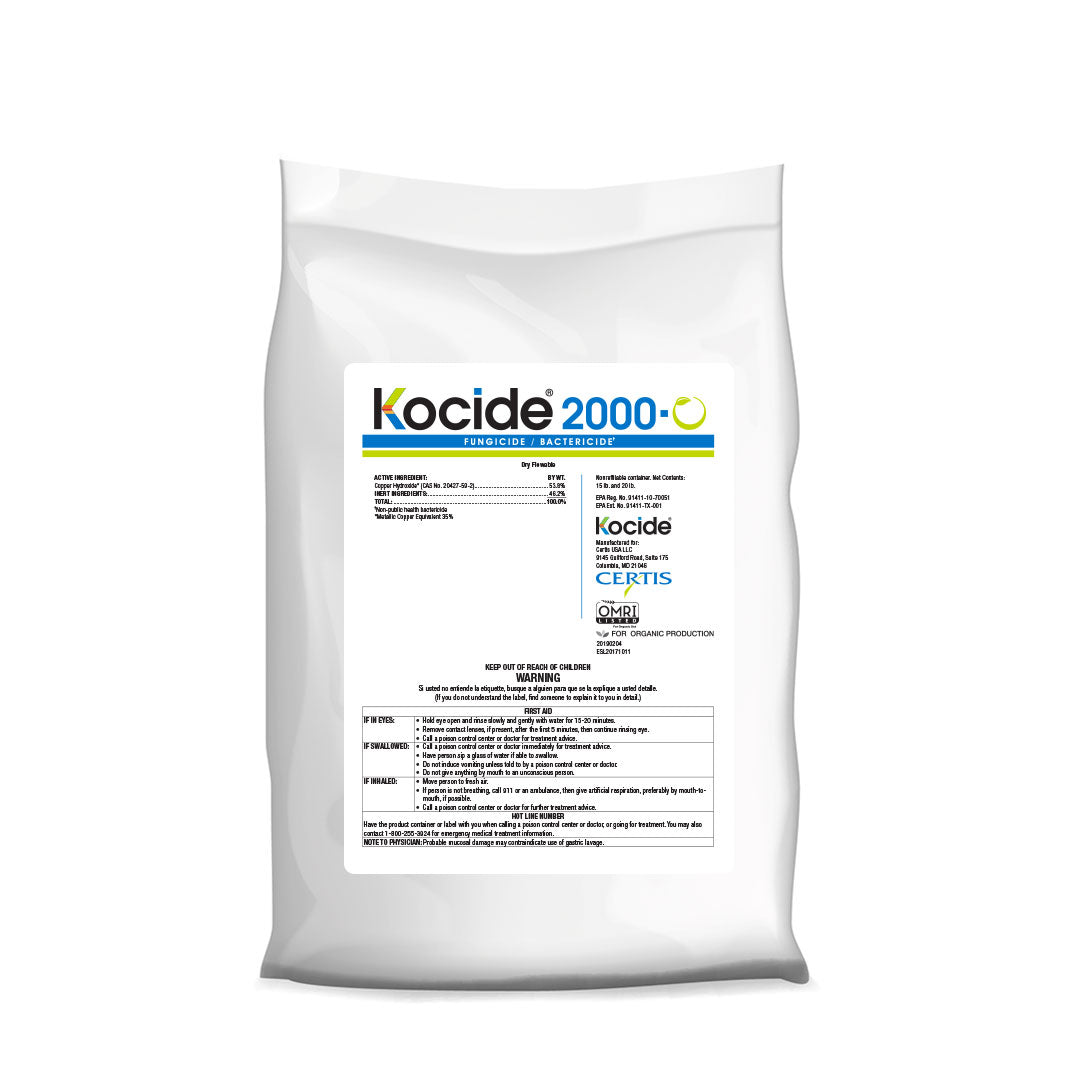 About Certis

For more than three decades, Certis Biologicals has been a pioneer in the field of biological pesticides for commercial agricultural use. We are a leading manufacturer of bio-based products, with innovative technologies and production expertise spanning from fermentation to formulation.

Please Note:

Regulations prohibit sale of pest control products outside Canada. For more information about pest control product regulations within Canada, please refer to this summary.