Envu
Kontos
SKU:
1104140
Kontos is the only true systemic insecticide – offering bidirectional movement in the plant, making it an ideal option for tough to control pests
Use
For control of aphids and whiteflies on greenhouse cucumbers, tomatoes, peppers, and eggplants and control of aphids on greenhouse lettuce
For control of whitefly (including Bemesia spp), Western flower thrips, Green peach aphid, Citrus mealybug, Euonymus scale and spider mites in outdoor and greenhouse grown ornamentals.
For a full list of crops and application directions, refer to the product label. Always read and follow label directions.
Active Ingredient
Group  23  Insecticide
PCPA # 29567
Documentation



Share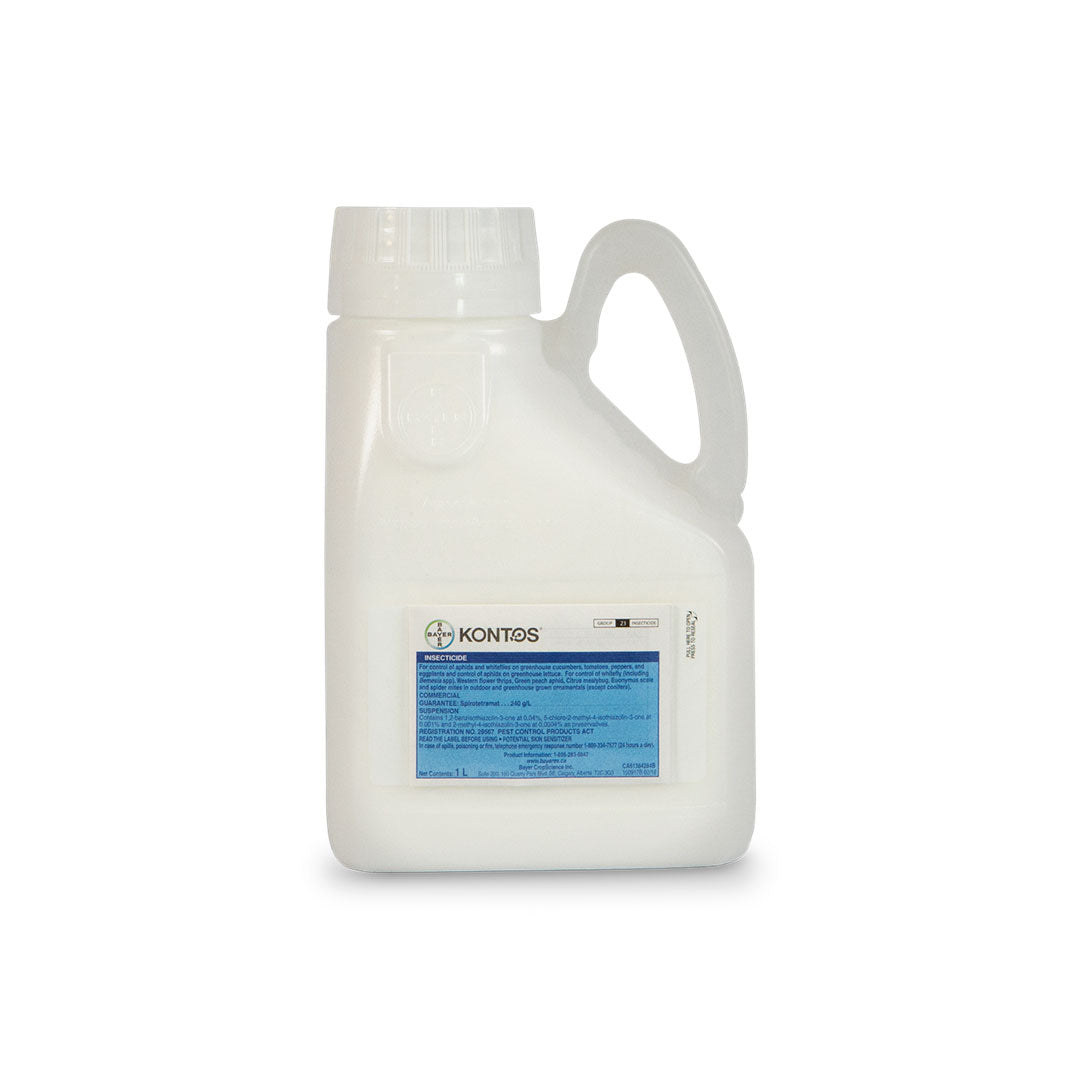 About Envu

Across each of our lines of business, Envu focuses their work in chemistry and beyond, collaborating with their customers to come up with innovative solutions that will work today and well into the future.

Please Note:

Regulations prohibit sale of pest control products outside Canada. For more information about pest control product regulations within Canada, please refer to this summary.