BASF
Kumulus DF
SKU:
1104100
Kumulus® DF is a uniquely-formulated sulphur that controls a wide range of diseases including powdery mildew in crops such as grapes, tree fruit and cherries.
Simple, cost-effective control of diseases like powdery mildew
Unique three-particle-size formulation delivers immediate and extended-duration disease control
Mixes easily, with minimal dust, and stays in solution
Use
For the control of fungal diseases and rust mites in apples, pears, peaches, plums, sweet and sour cherries, grapes and greenhouse cucumbers; for the control of grape erineum mite in grapes; for the control of powdery mildew on peas; and for the control of Entomosporium leaf and berry spot on Saskatoon berries.
For a full list of crops and application directions, refer to the product label. Always read and follow label directions.


Active Ingredient
Class
Group  M  Fungicide/Miticide
PCPA # 18836
Documentation

Label   |   SDS   |   Tech Sheet   |   Ecocert



Share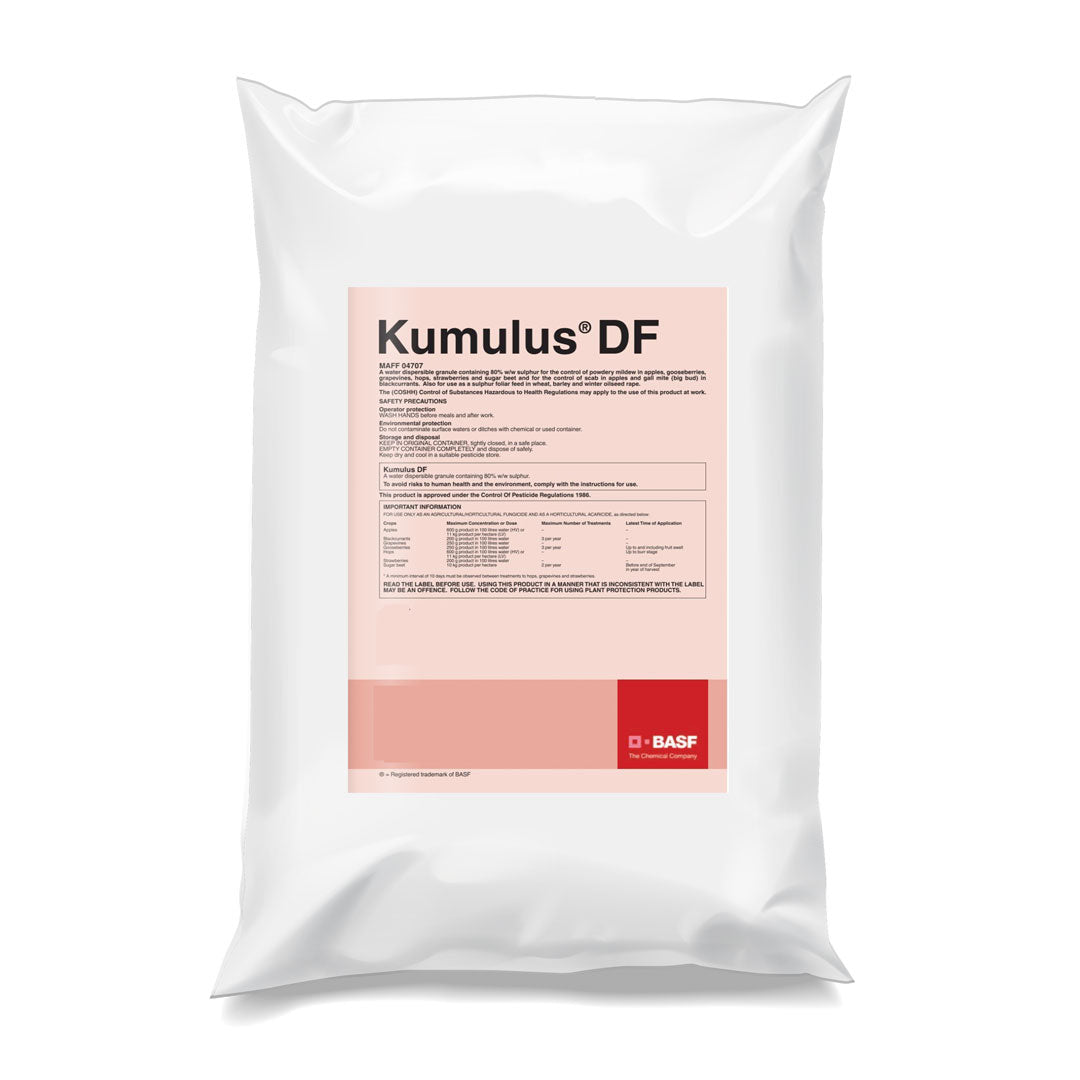 About BASF

At BASF, constant innovation is at the core of what they do. They are dedicated to providing the products, support and resources growers need to overcome agronomic challenges and get the most out of every acre.

Please Note:

Regulations prohibit sale of pest control products outside Canada. For more information about pest control product regulations within Canada, please refer to this summary.