Lallemand
Lalguard M52
SKU:
TL01104405
LALGUARD M52 OD (formerly Met52) is an effective and versatile bioinsecticide for foliar and soil pest management. Composed of spores of the fungus Metarhizium brunneum strain F52 (formerly Metarhizium anisopliae), this bioinsecticide provides proven pest control efficacy with minimum impact to applicators, non-targets, and the surrounding environment. LALGUARD M52 OD offers growers proven efficacy against the most destructive pests infesting greenhouse crops. (12/case)
Uses
Registered for use on outdoor turf, greenhouse crops and cannabis produced commercially indoors.
For the management thrips, whiteflies, spider mites, aphids, ticks, hairy chinch bug.
For a full list of crops and application directions, refer to the product label. Always read and follow label directions.
Active Ingredient
Metarhizium brunneum Strain F52 
Class
PCPA # 30829 
Documentation
Label   |   SDS   |   Data Sheet   
Share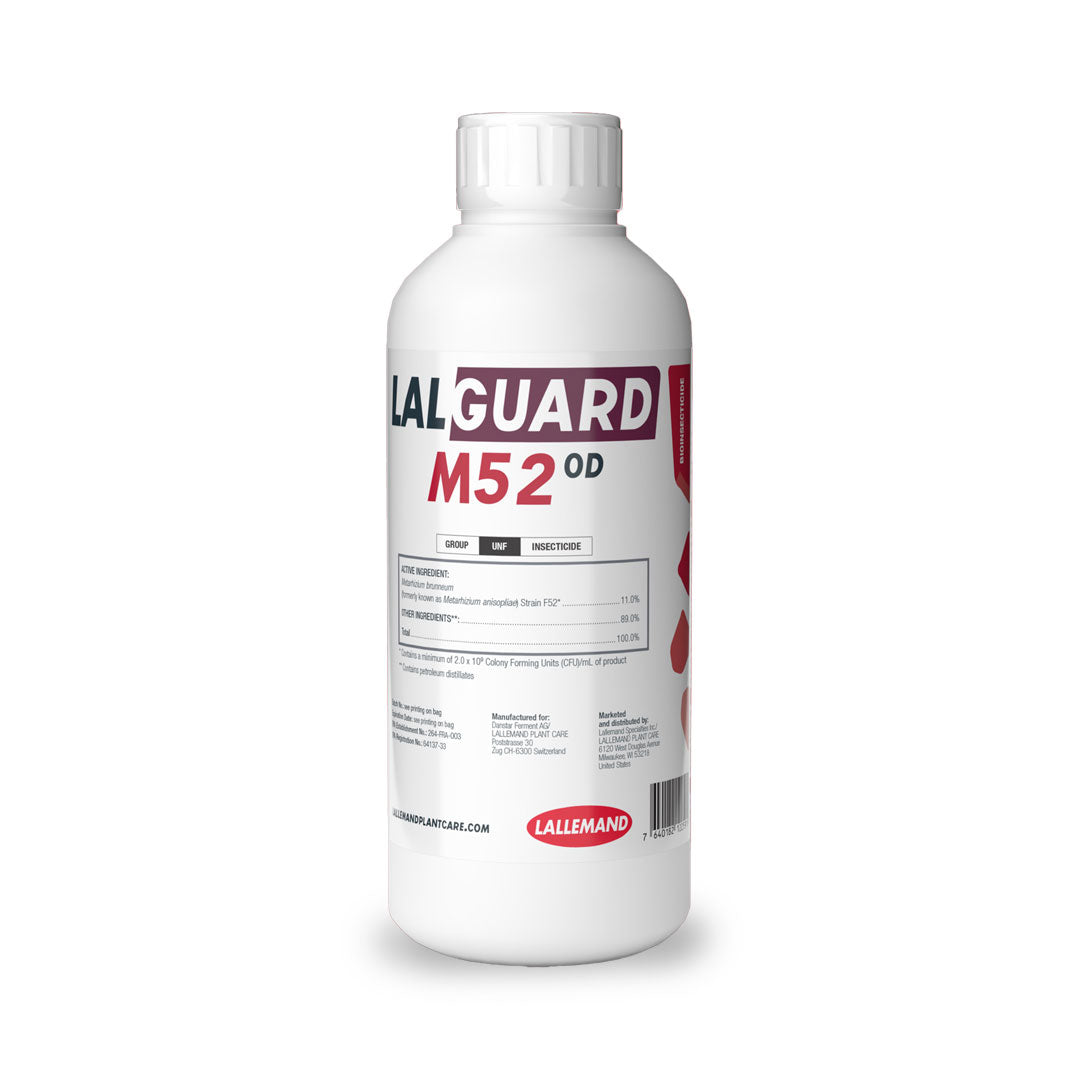 About Lallemand

Since the beginning of the 20th Century the Lallemand group has been an expert in yeast and bacteria production. Lallemand Plant Care has become a market leader – developing and marketing the best microorganism strains.

Please Note:

Regulations prohibit sale of pest control products outside Canada. For more information about pest control product regulations within Canada, please refer to this summary.