Lallemand
Lalstim Osmo
SKU:
TL03582895
Naturally occurring osmoprotectant. Protects plant cells against negative effects of environmental stresses.
LALSTIM OSMO is a highly soluble product containing 97% natural Glycine Betaine, a persistent and powerful osmoprotectant that is absorbed rapidly and moved throughout the plant within 24 hours, remaining active at the cellular level for 2 to 4 weeks. It facilitates water uptake and retention by acting as an osmoprotectant and adjusts the osmotic balance inside plant cells and tissues exposed to hyperosmotic stress. It enhances photosynthesis, nitrogen metabolism, and translocation during environmental stresses such as heat, cold, drought, and salinity. (10/case)
Uses

For use on trees, seedlings, ornamentals, leafy and fruiting vegetables, berries, hemp, cannabis, potatoes, root crops, grapes, and tree fruit, herbs, turfgrass, small fruit, hops, tubers, bulbs and field crops.
For a full list of crops and application directions, refer to the product label. Always read and follow label directions.
Active Ingredient
Class
Documentation
Label   |   SDS   |   Data Sheet
Share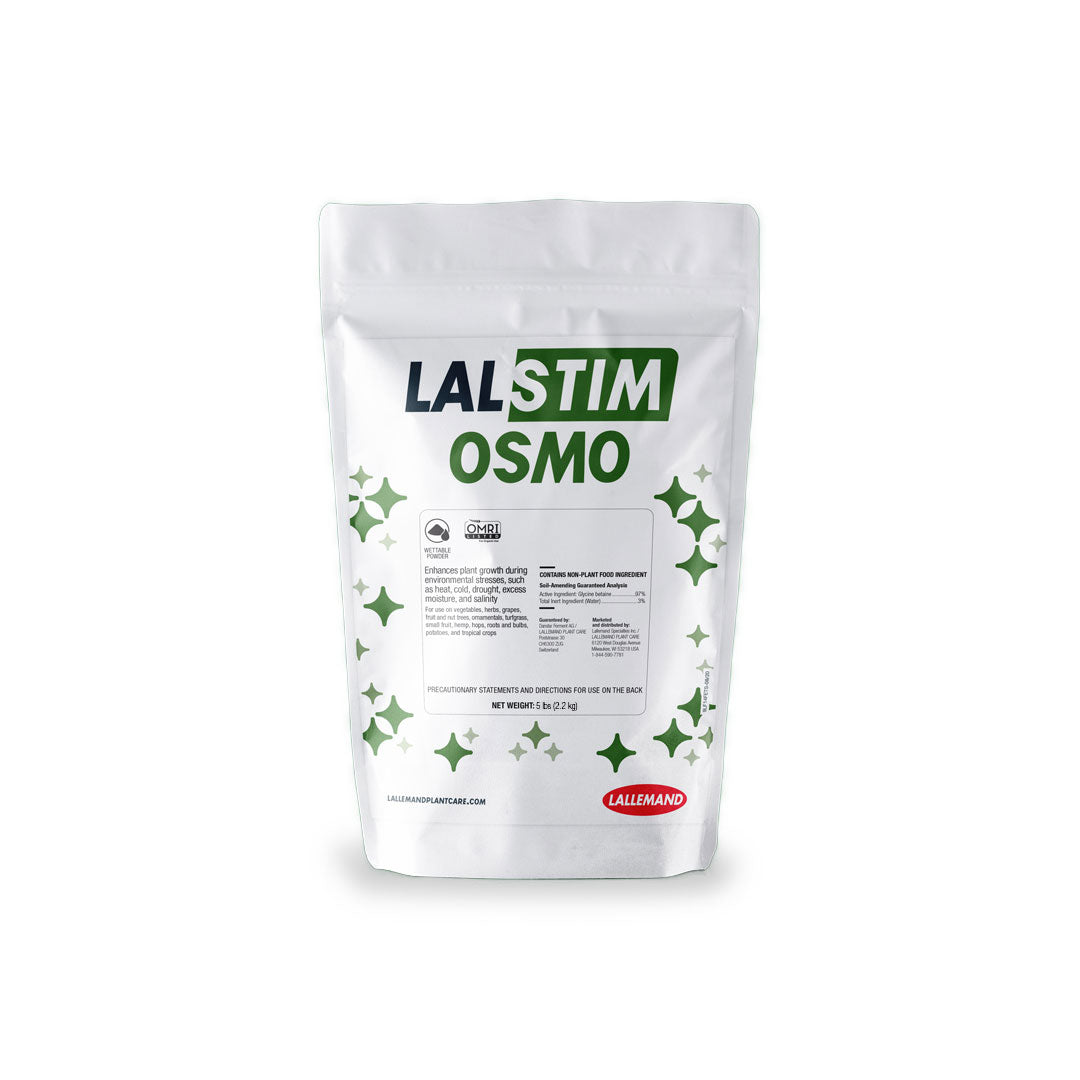 About Lallemand

Since the beginning of the 20th Century the Lallemand group has been an expert in yeast and bacteria production. Lallemand Plant Care has become a market leader – developing and marketing the best microorganism strains.

Didn't find what you were looking for?

We take pride in being able to offer a vast array of products and services for professional growers. If you can't find what you need, please don't hesitate to ask us. We may be able to help.

Contact us