CountryGREEN®
Lawn Food 15-2-3
SKU:
TL01801366
Fast-greening formula with stabilized nitrogen. For a thick, green lawn. No measuring, no mixing - simply attach and spray. Covers up to 5,380 sq.ft.
Directions
Shake well before application.

Connect the hose firmly to the hose-end sprayer.

Turn water supply on at the source. Water pressure will build in hose since the sprayer is already in "OFF" position.

To apply the product, bend the safety tab and turn the control valve clockwise to the "ON" position.

For best results, hold sprayer and bottle level, and direct sprayer in a sweeping side-to-side movement.

To spray water only, turn the control valve clockwise so that the valve indicator arrow is pointing to the "WATER" position on the sprayer. 

When spraying is complete, turn the control valve to the "OFF" position. Turn the water off. Disconnect the hose from the applicator and store product in the original container.
Application:
Spray contents of bottle (2.4 kg of product) evenly over 250 to 500 m2 (2,690 to 5,380 sq.ft.) of lawn area. Do not water in. Avoid over-application. Do not apply during windy conditions.
Application Frequency:
For good turf/lawn management, apply every 6 to 8 weeks as part of a complete green-up lawn fertilizer program.
Barcode

0 64716 02530 6
Share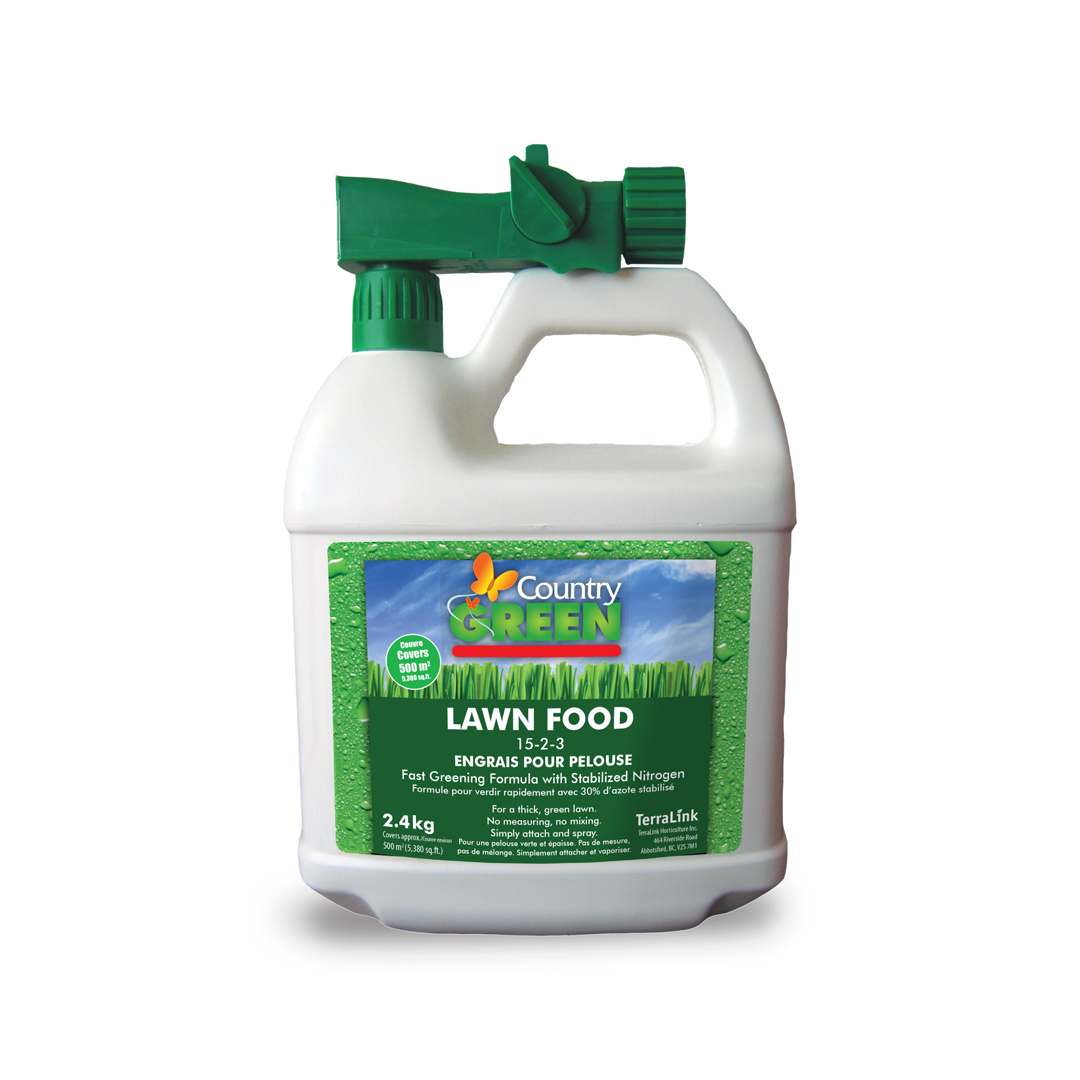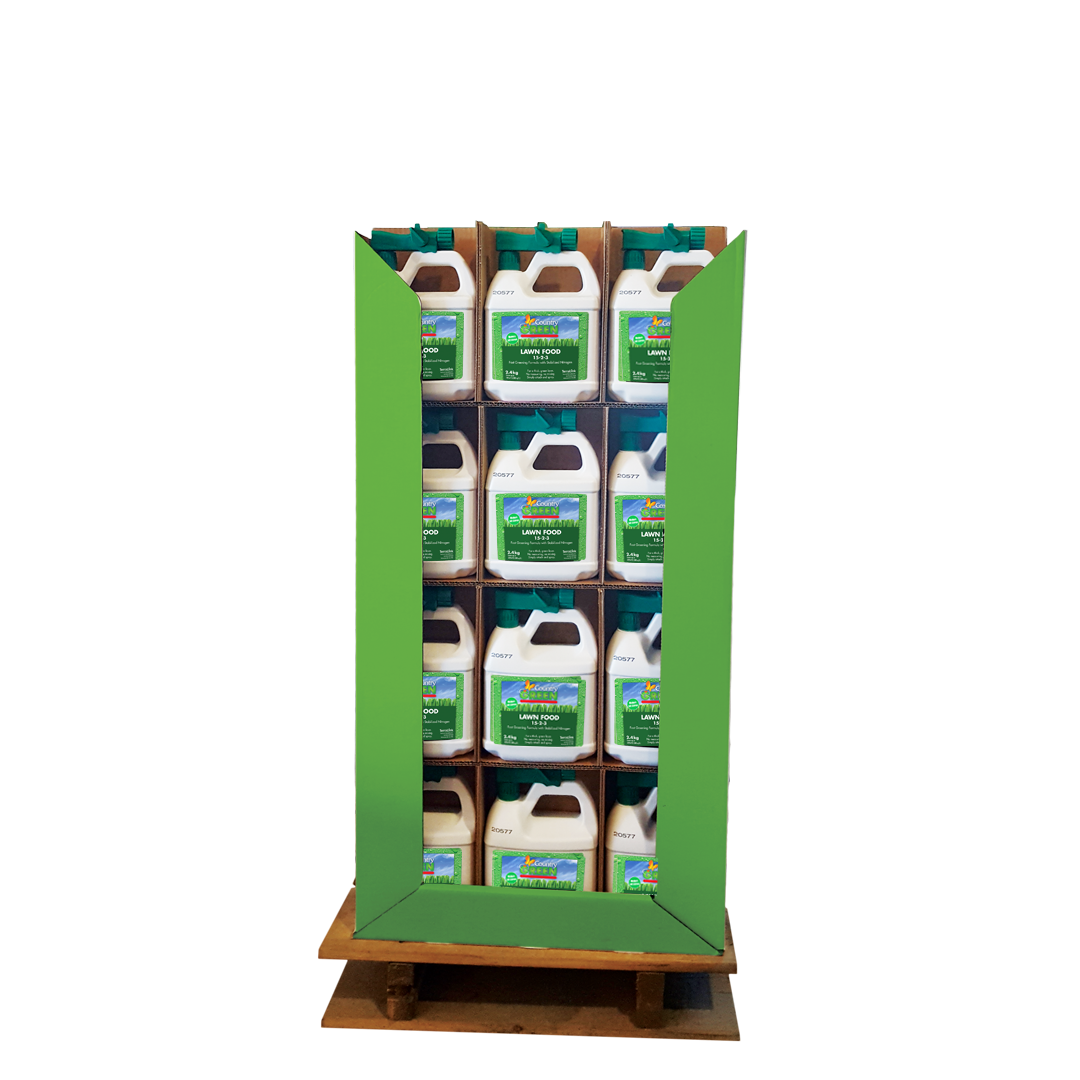 About CountryGREEN®

CountryGREEN® - a line-up of professional lawn fertilizer for the home gardener. With slow release nitrogen from environmentally sound stabilized nitrogen, for an even, steady growth without sudden surges.