Loveland
LI 700
SKU:
3583001
LI 700® with Leci-Tech® is a non-ionic penetrating surfactant that reduces off-target spray drift and reduces spray water pH. Unique formulation technology and quality ingredients differentiate LI 700 with Leci-Tech in the market.
Drift reduction with right-sized droplets

Droplet retention by adhesion and spreading

Increased penetration without cuticle disruption

Acidification properties reducing spray solution pH, preventing pesticide degradation and maximizing performance

LI 700 with Leci-Tech is a low-foaming surfactant and will not cause foam problems in the spray tank

Class

PCPA # 23026
Documentation
Share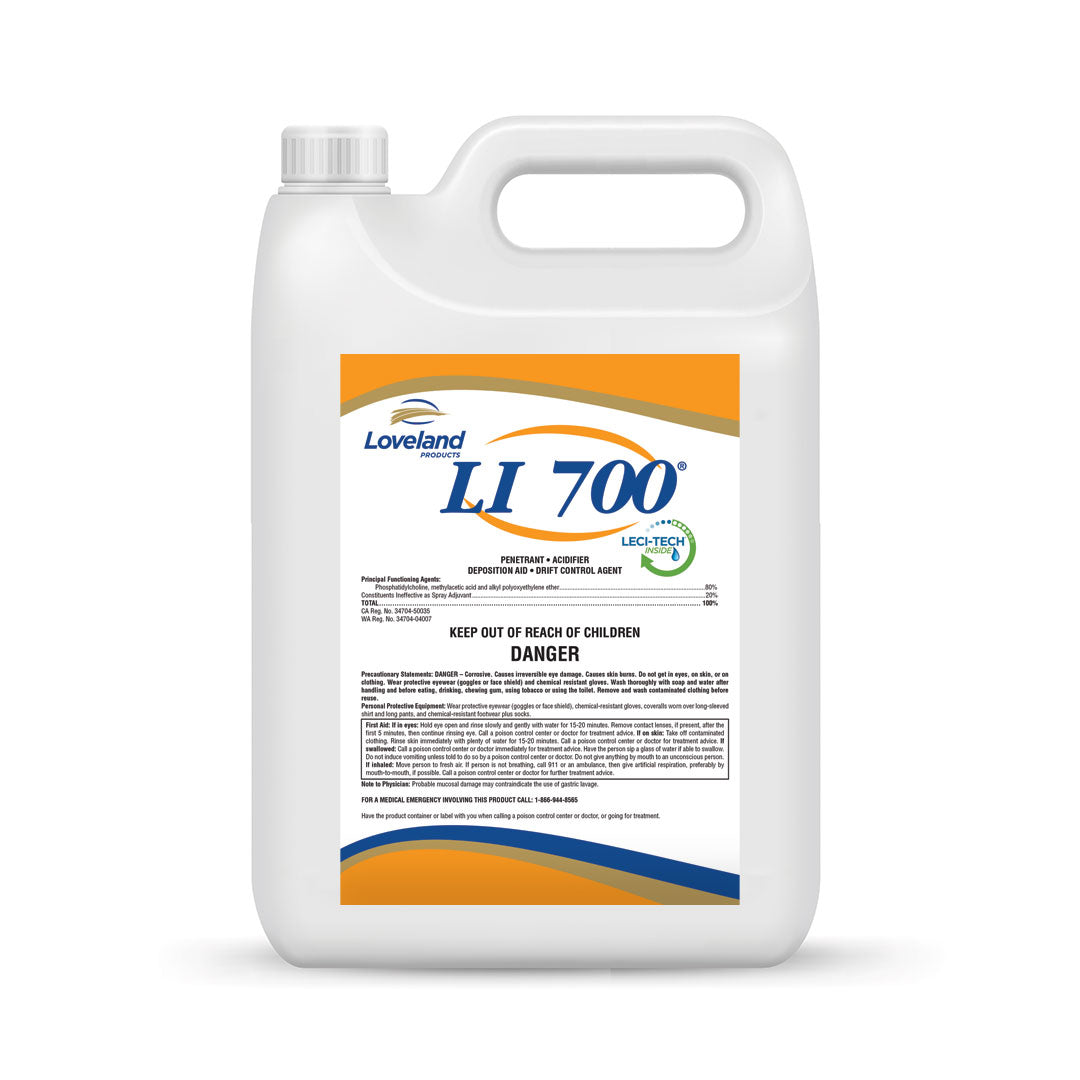 About Loveland

Loveland Products Canada offers a complete line of high performance crop input products including seed treatment, plant performance, nutritionals, adjuvant and crop protection products. We bring new, unique chemistries to the marketplace to provide innovative solutions to problems across the agricultural and professional non-crop industries.

Please Note:

Regulations prohibit sale of pest control products outside Canada. For more information about pest control product regulations within Canada, please refer to this summary.