Bayer
Luna Sensation
SKU:
Luna Sensation® is a fungicide for horticulture growers, designed for optimal efficacy on stone fruit and many vegetables. And now, use Luna Sensation on low growing berries for control of harmful diseases such as botrytis grey mould, powdery mildew and anthracnose.
Broad-spectrum fungicide with preventive and systemic properties
Provides proven yield increases and improved quality
Unique chemistry demonstrates post-harvest quality benefits during transit and storage of soft fruit
An all-in-one formulation with two active ingredients providing two fungicide modes of action, Groups 7 & 11
Luna Sensation contains the active ingredient fluopyram which is currently the only non-carboxamide Group 7 fungicide available giving it unique plant mobility benefits allowing uniform uptake after application
Luna Sensation is part of the Luna® family of products, optimized for stone fruit and vegetables
Use
For use on Stone Fruit, Small Berries, Leafy Green Vegetables and many other crops.  For the management of Sclerotinia, Powdery Mildew, Anthracnose and other diseases. 
For a full list of crops and application directions, refer to the product label. Always read and follow label directions.
Active Ingredient
Fluopyram, Trifloxystrobin
Class
Group  7 + 11  Fungicides
PCPA # 32107
Documentation
Share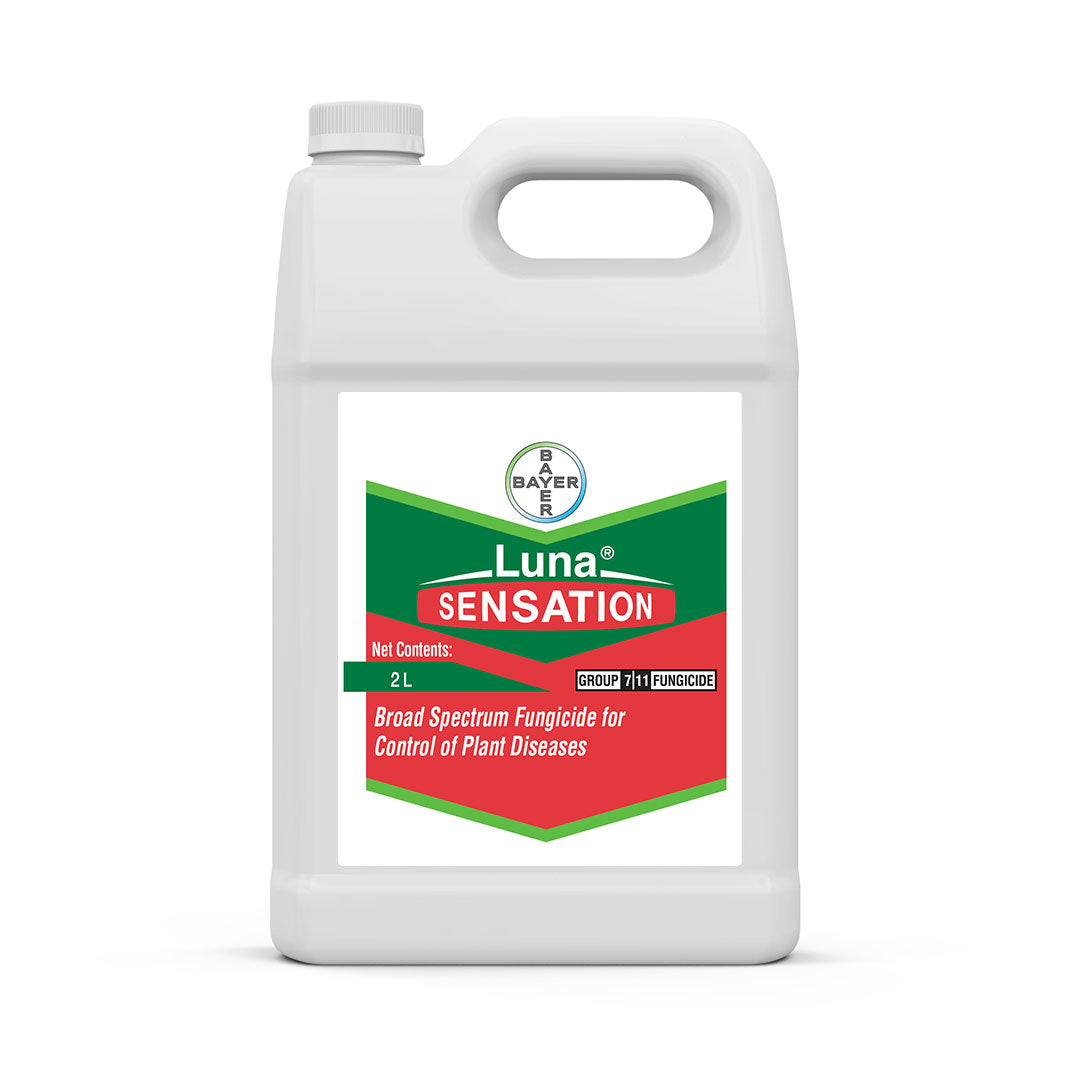 About Bayer

Bayer harnesses the spirit of innovation to shape what's possible for farmers, consumers, and the planet. Using the creative spark that comes from human ingenuity, they seek to deliver world-class innovation, set new standards in sustainability, and drive digital transformation.

Please Note:

Regulations prohibit sale of pest control products outside Canada. For more information about pest control product regulations within Canada, please refer to this summary.