Bayer
Luna Tranquility
SKU:
1107215
Luna Tranquility fungicide delivers unparalleled disease protection for pome fruit, grapes, potatoes, small berries, bulb vegetables and tomatoes. A broad-spectrum fungicide with Group 7 (fluopyram) and Group 9 (pyrimethanil) modes of action, Luna Tranquility is a unique all-in-one formulation with preventive, systemic and post-infection (for apple scab) properties.
Use
For apples, it's co-formulation fungicide controls leaf scab (including resistant strains), while providing protection against powdery mildew in the same application.

For grape growers, Luna Tranquility controls both powdery mildew and botrytis

In potatoes Luna Tranquility provides excellent leaf spot complex protection (early blight and brown leaf spot), including strains with reduced sensitivity to Group 11 and current Group 7 fungicides. It also protects against white mould and black dot.

For strawberries and blueberries, Luna Tranquility offers powerful protection against grey mould and powdery mildew, even providing latent disease protection post-harvest.

In onions, Luna Tranquility works systemically to protect botrytis leaf blight, purple blotch and stemphylium leaf blight

In tomatoes, Luna Tranquility protects against early blight and septoria
For a full list of crops and application directions, refer to the product label. Always read and follow label directions.
Active Ingredient
Fluopyram + Pyrimethanil
Group

Group  7 + 9  Fungicides

PCPA # 30510
Documentation



Share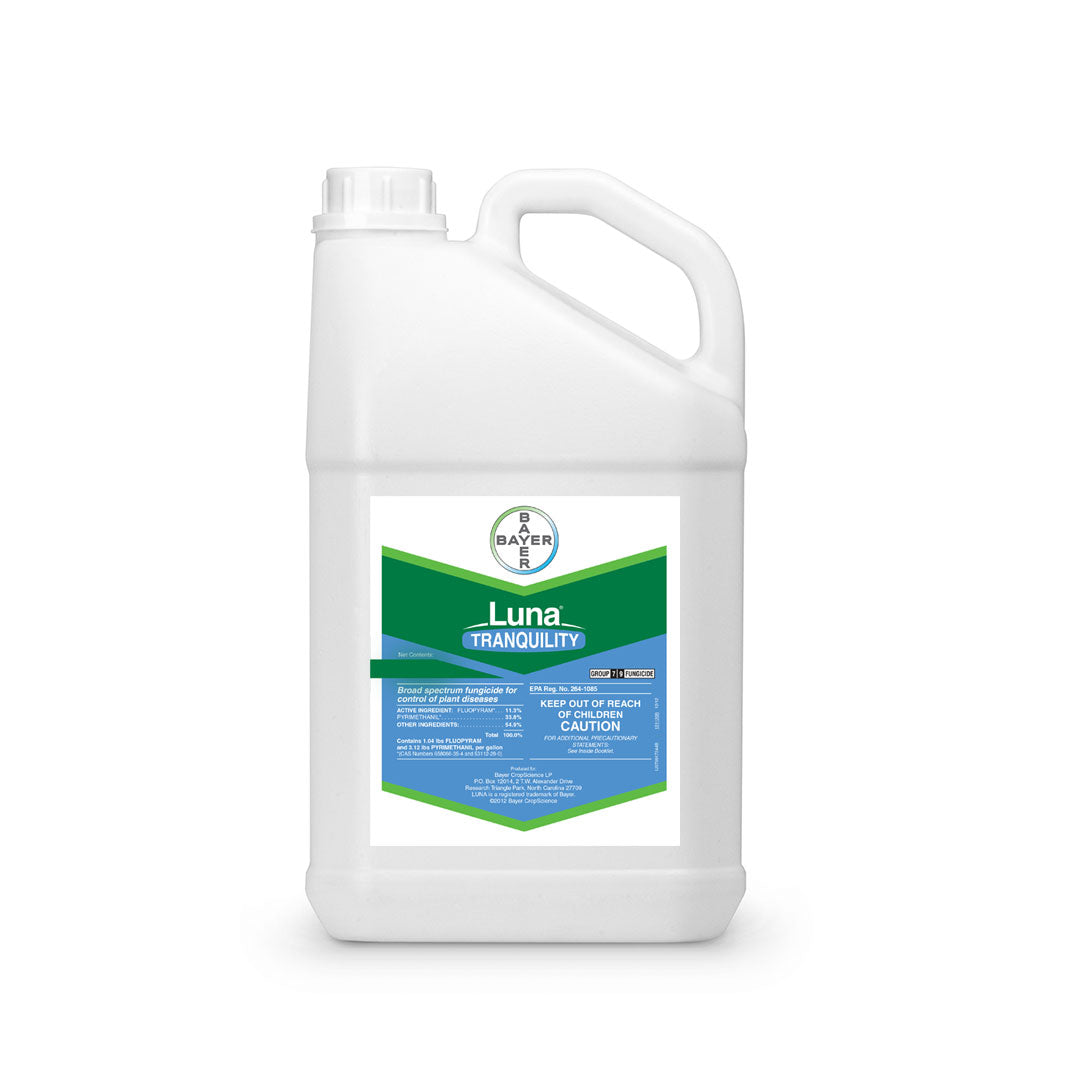 About Bayer

At Bayer, we're harnessing the spirit of innovation to shape what's possible for farmers, consumers, and the planet. Using the creative spark that comes from human ingenuity, we seek to deliver world-class innovation, set new standards in sustainability, and drive digital transformation.

Please Note:

Regulations prohibit sale of pest control products outside Canada. For more information about pest control product regulations within Canada, please refer to this summary.