Loveland
Malathion 85 E
SKU:
1107400
Malathion 85 E is an insecticide / acaricide registered on a variety of crops. 

Use
Insects on label include: Spotted Wing Drosophila (SWD), mealybug, wooly aphid, chafer, thrips, psylla, scale, tent caterpillars, fireworm, strawberry root weevil, codling moth, bud weevil adults, grape phylloxera, leafhoppers and others. Various mites species also controlled.
Registered on: including tree fruits, raspberries, blueberries, strawberries and other berries, cranberries, grapes, field vegetables (including potatoes), greenhouse & field grown ornamentals, field cereal crops, grain & forage corn, pasture and range crops.
For a full list of crops and application directions, refer to the product label. Always read and follow label directions.
Please note: Malathion expires 1 year after the date of manufacturing. Please check the product label on the package for the exact date.
Active Ingredient
Class
Group  1B  Insecticide
PCPA # 8372
Documentation




Share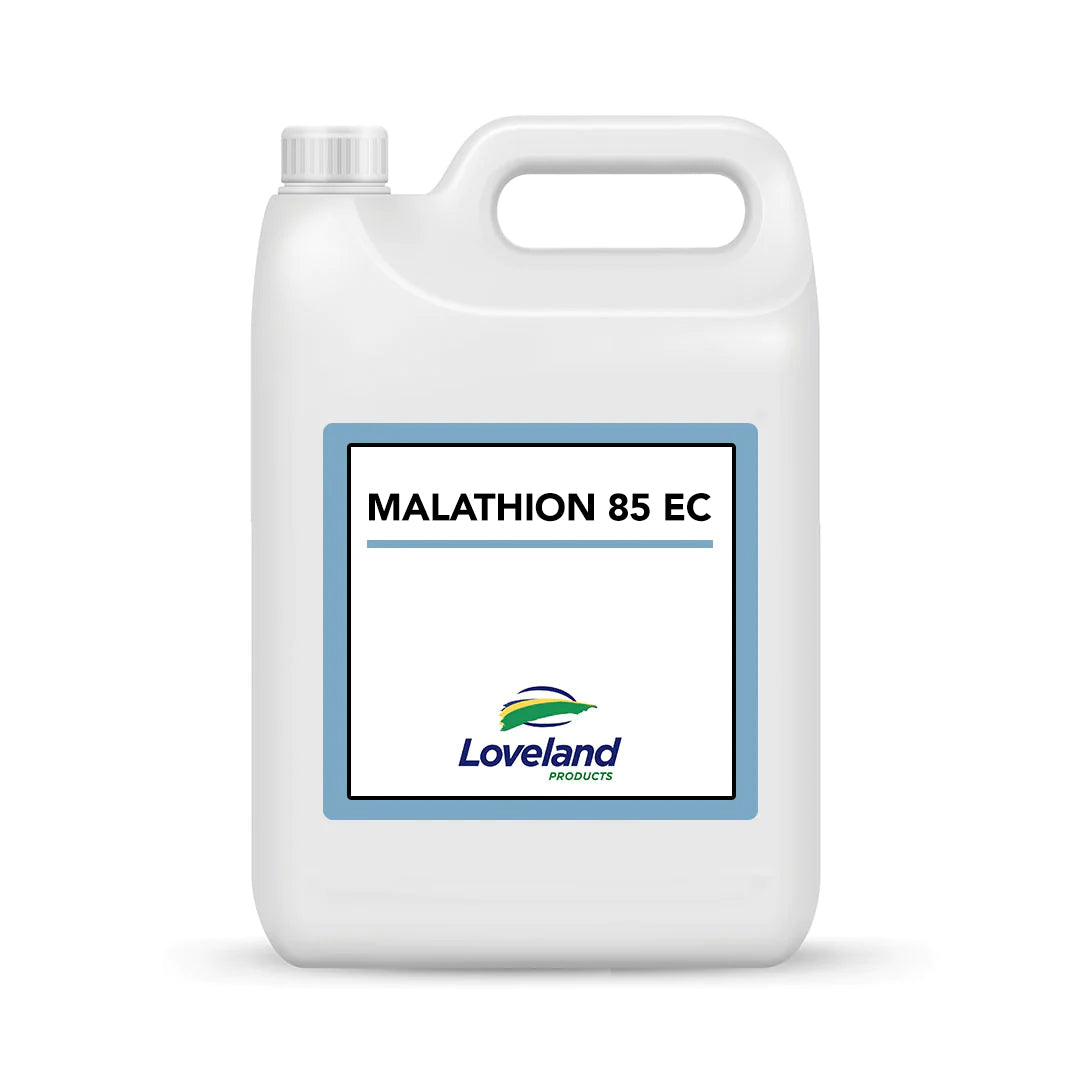 About Loveland

Loveland Products Canada offers a complete line of high performance crop input products including seed treatment, plant performance, nutritionals, adjuvant and crop protection products. We bring new, unique chemistries to the marketplace to provide innovative solutions to problems across the agricultural and professional non-crop industries.

Please Note:

Regulations prohibit sale of pest control products outside Canada. For more information about pest control product regulations within Canada, please refer to this summary.