UPL
Manzate Pro-Stick
SKU:
1107610
MANZATE® PRO-STICK® fungicide provides advanced formulation technology in the fight against key crop diseases. A multi-site protectant fungicide, MANZATE prevents pathogenic organisms from adapting and mutating, meaning even after decades of use, fungal strains have not developed resistance to MANZATE. MANZATE PRO-STICK is an important component of your disease management program.

Use
Registered on Apples, Field Cucumbers, Melons (excluding water melons), squash, pumpkins, onions, potatoes, sugar beets, and field tomatoes.
For the control of alternaria, anthracnose, blight, black rot, botrytis, cedar apple rust, cercospora, downy mildew, early blight, gray leaf spot, leaf rust, leaf spot, onion smut, purple blotch, quince rust, scab, septoria and other diseases.
For a full list of crops and application directions, refer to the product label. Always read and follow label directions.
Active Ingredient
mancozeb
Class
Group  M3  Fungicide
PCPA # 28217
Documentation

Share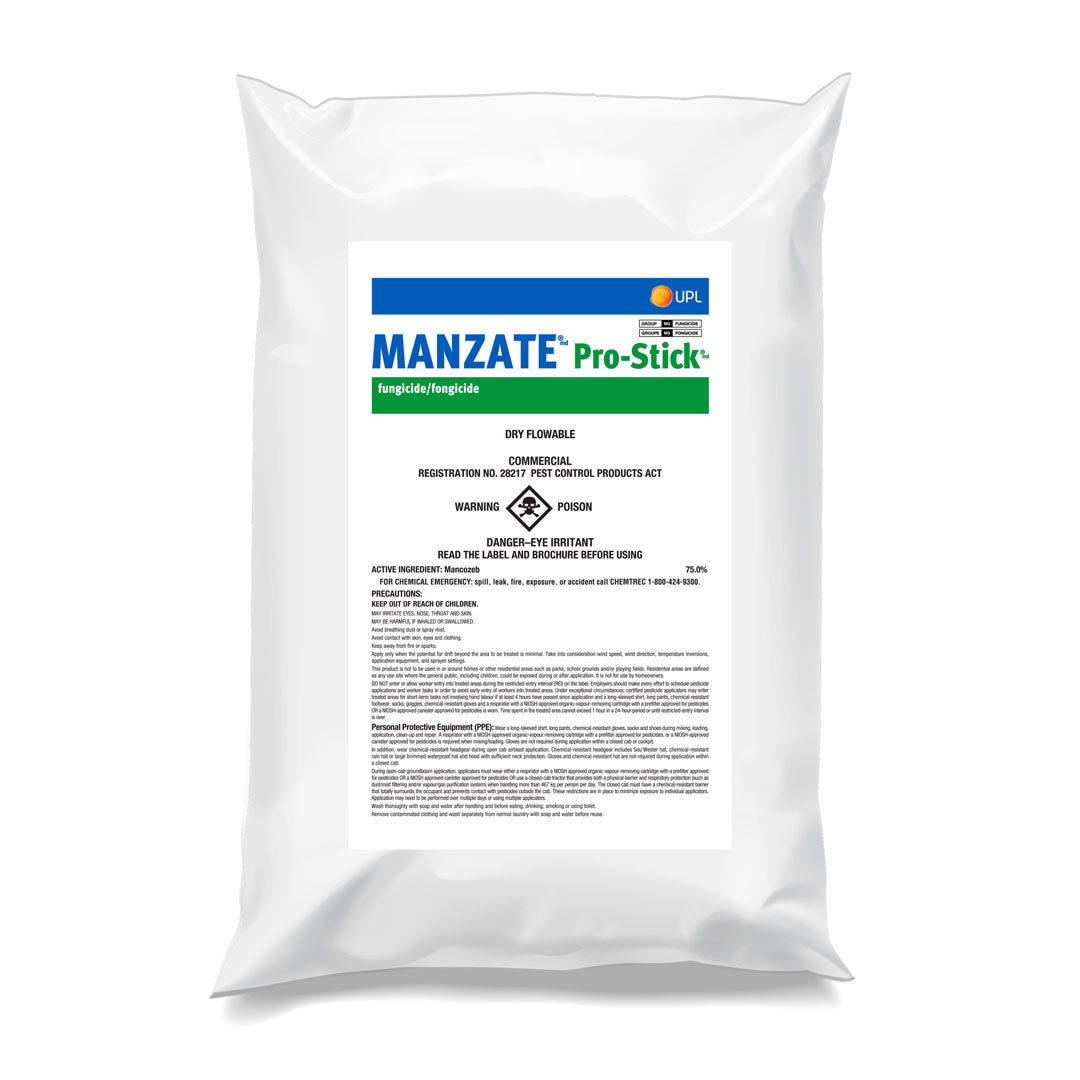 About UPL

UPL's vision is to be an icon for growth, technology and innovation. Their mission is to change the game and to make every single food product more sustainable.

Please Note:

Regulations prohibit sale of pest control products outside Canada. For more information about pest control product regulations within Canada, please refer to this summary.