Syngenta
Medallion
SKU:
1108190
Medallion® offers a new and exciting opportunity to provide outstanding high levels of disease control and exceptional long-lasting results from a modern bio-inspired fungicide that offers innovative Contact+ activity.

Bio-inspired by naturally occurring soil organisms, the antifungal pyrrolnitrin produced by Pseudomonas pyrocinia soil bacteria, which stop fungi from developing.

An extremely effective contact fungicide, Medallion® bonds onto the leaf wax layer, ensuring it won't be washed off by rainfall or irrigation while providing long-lasting results.

Research has demonstrated that Medallion® targets turf disease pathogens present on the leaf, and in the thatch and soil surface. Targeting pathogens in the thatch knocks down spore numbers and reduces disease pressure.

Use
For control of diseases on turf. For control and suppression of diseases in outdoor and greenhouse ornamentals, and greenhouse vegetables (cucumber, peppers and tomatoes).
For Control Of:
Fusarium patch 

Anthracnose

Leaf spot

Brown patch 

Brown ring patch

For a full list of crops and application directions, refer to the product label. Always read and follow label directions.
Active Ingredient

Class
Group  12  Fungicide
PCPA # 31528
Documentation
Share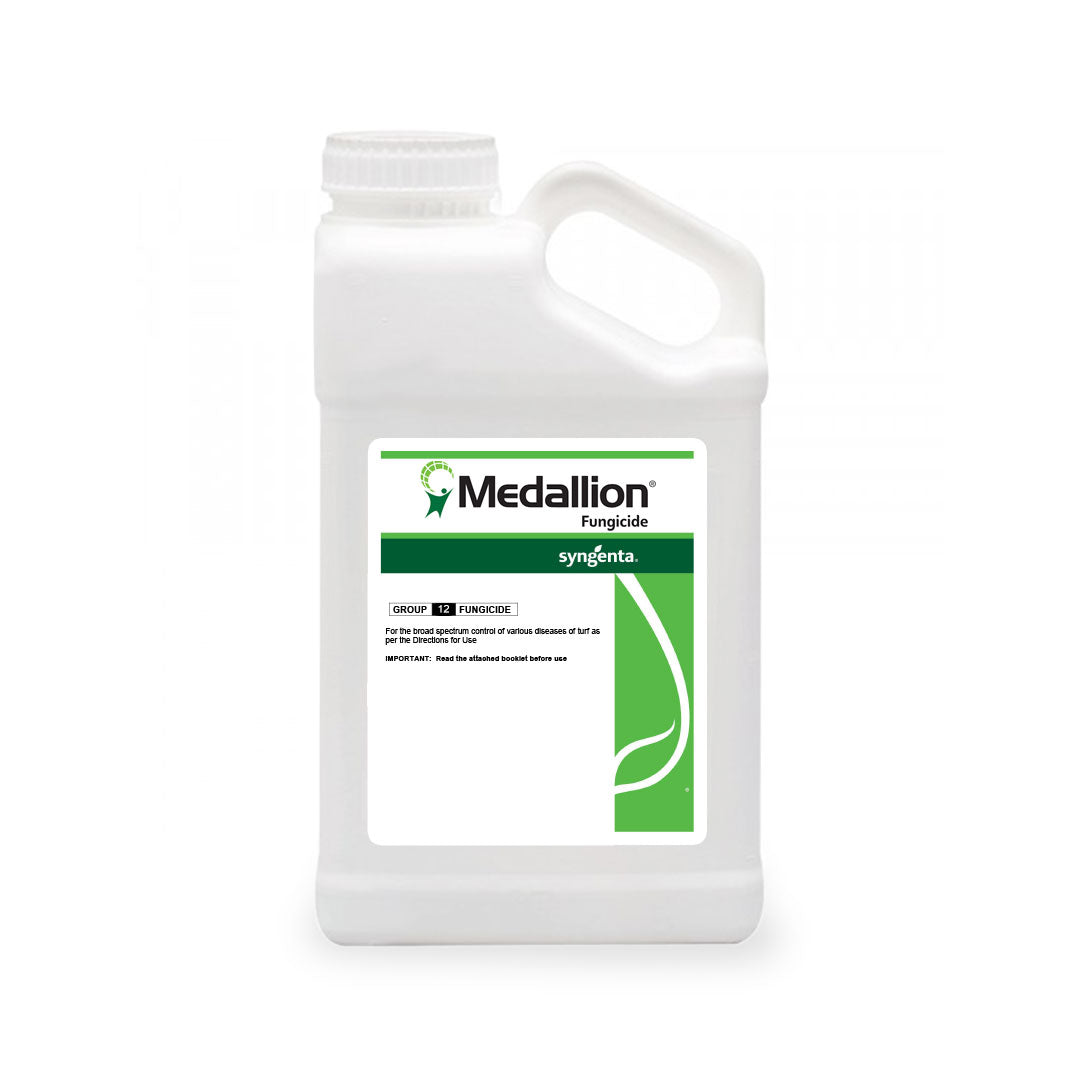 About Syngenta

Syngenta is a leading science-based agtech company. We help millions of farmers around the world to grow safe and nutritious food, while taking care of the planet.

Please Note:

Regulations prohibit sale of pest control products outside Canada. For more information about pest control product regulations within Canada, please refer to this summary.