Gowan
Mettle 125 ME
SKU:
1108510
Highly systemic movement to protect new growth emerging after application, producing the best disease protection possible for better crop quality and yield. Features a unique micro-emulsion formulation that produces 1000X smaller particles for uniform coverage and faster plant penetration to further enhance overall disease protection for better fruit quality. 
Use

Strawberries, Grapes and Gooseberries for powdery mildew and black rot.
For a full list of crops and application directions, refer to the product label. Always read and follow label directions.
Active Ingredient

Class
Group  3  Fungicide
PCPA # 30673
Share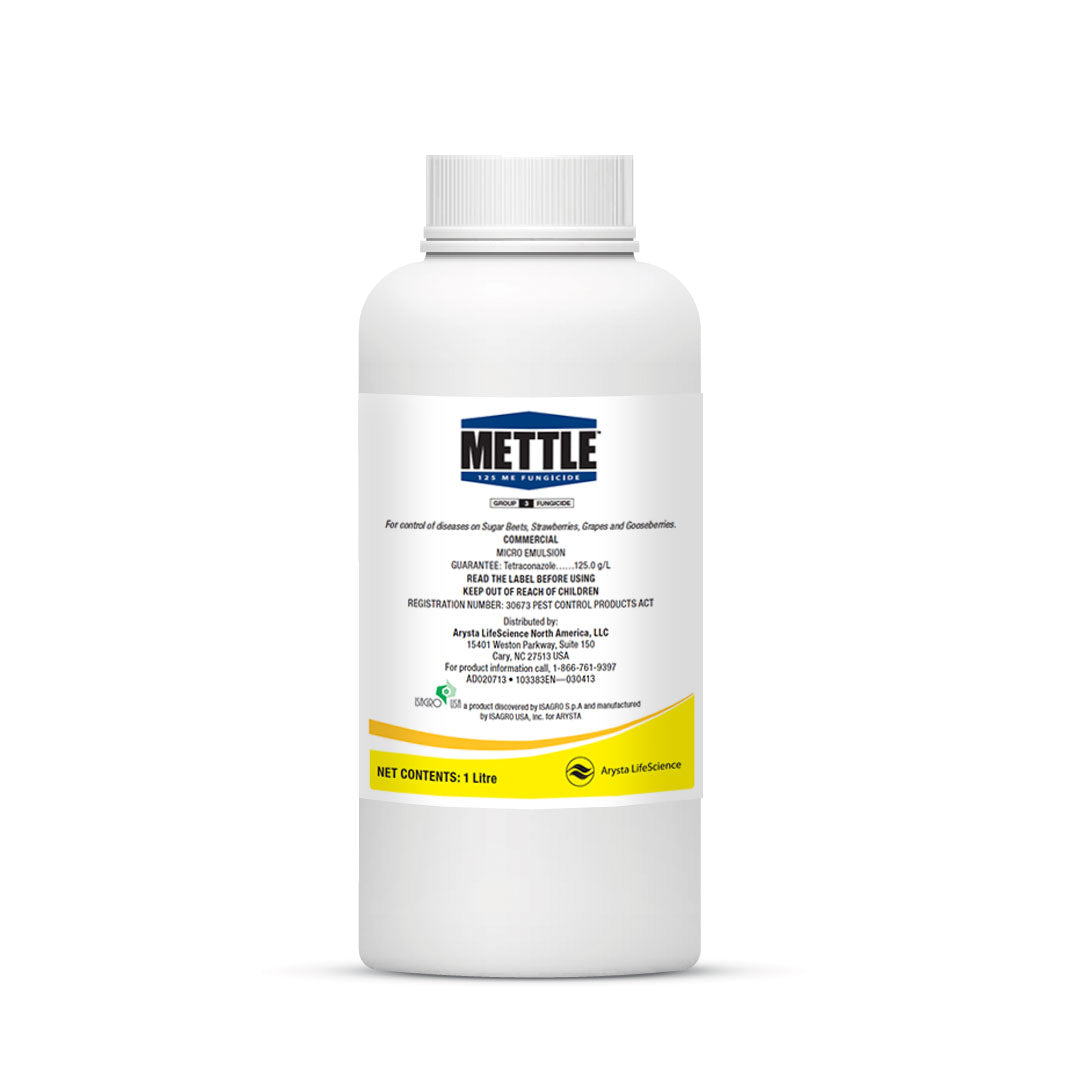 About Gowan

Gowan Company and has grown into a global crop protection company with over 20 entities in 10 countries, selling critical crop protection solutions to growers across the world.

Please Note:

Regulations prohibit sale of pest control products outside Canada. For more information about pest control product regulations within Canada, please refer to this summary.