Bartlett
Microscopic Sulphur
SKU:
1108660
A fungicide used to control a variety of diseases such as powdery mildew, scab, brown rot and black spot. Microscopic Wettable Sulphur can be used on apples, pears, peaches, plums, sweet cherry, sour cherry, grapes, greenhouse tomatoes and greenhouse peppers.
For a full list of crops and application directions, refer to the product label. Always read and follow label directions.
Active Ingredient
Class
Group  M  Fungicide
PCPA # 873
Documentation
Share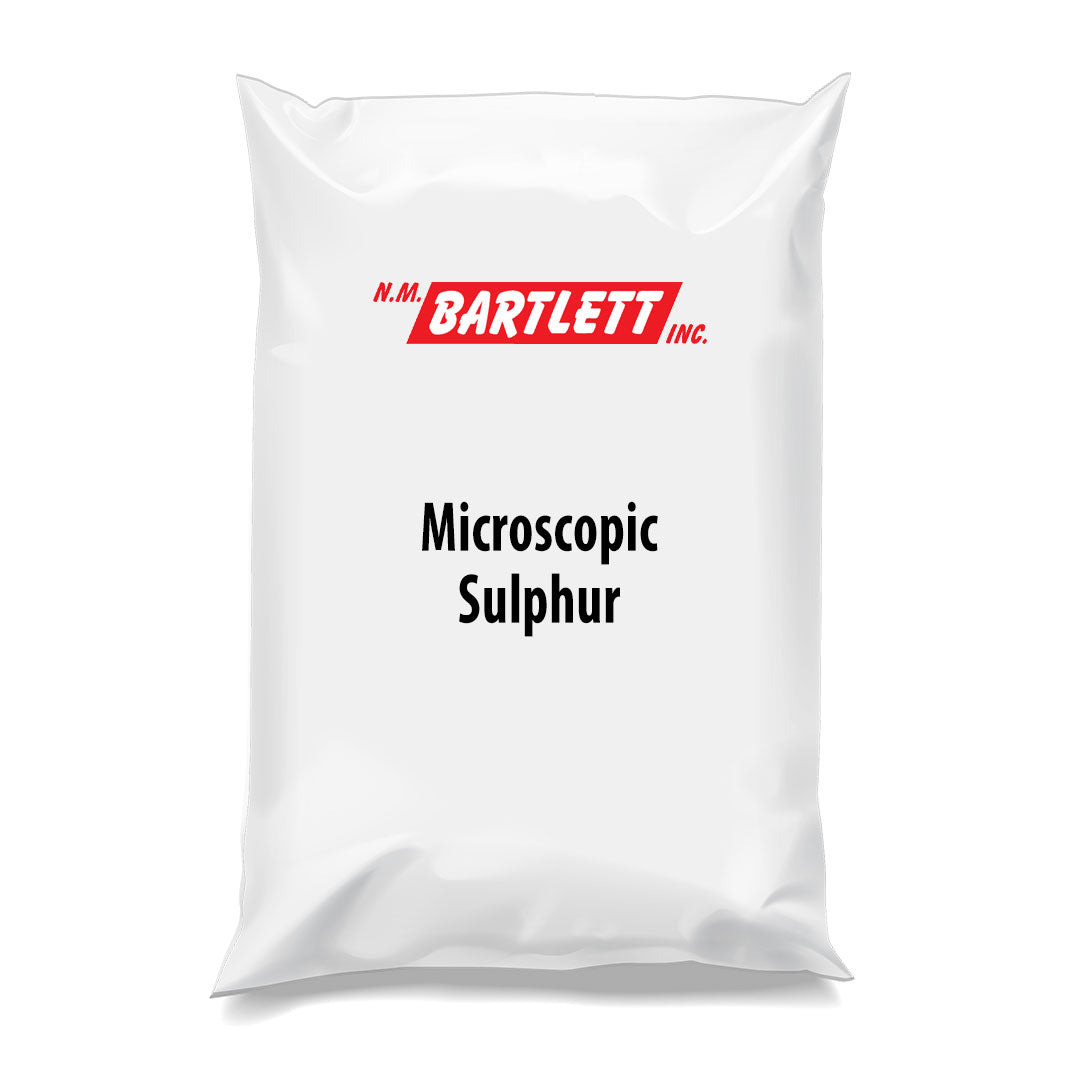 About Bartlett

N.M Bartlett Inc. has been proudly serving Canadians in the agricultural industry since 1912 and provides members of the agricultural community with a vast array of agricultural products.

Please Note:

Regulations prohibit sale of pest control products outside Canada. For more information about pest control product regulations within Canada, please refer to this summary.