CountryGREEN®
Moss Away 5-0-0
SKU:
TL01801376
Chelated with 18.6% ferrous sulphate. Controls lawn moss infestations while making your lawn a deep green colour.  Simply attach and spray. Covers 2,000 sq.ft.
Directions
Moss will take over under conditions of poor light, poor drainage and inadequate plant food. Prune trees to open up and reduce shade. Improve drainage with tilting, slit trenching or contouring. Fertilize with Country Green Moss Away 5-0-0 Liquid Lawn Food with 18.6% ferrous sulphate on a regular basis. For immediate control of moss, water lawn thoroughly. Apply this product using the hose-end applicator provided. It will accurately dilute this lawn food and moss control for convenient spray-on application.
How to use:
Shake well before application.

Connect the hose firmly to the hose-end sprayer.

Turn water supply on at the source. Water pressure will build in hose since the sprayer is already in "OFF' position.

To apply the product, bend the safety tab and turn the control valve clockwise to the "ON" position.
For best results, hold sprayer and bottle level, and direct sprayer in a sweeping side-to-side movement.

To spray water only, turn the control valve clockwise so that the vave indicator arrow is pointing to the "WATER" position on the sprayer.

When spraying is complete, turn the control valve to the "OFF" position. Turn the water off. Disconnect the hose from the applicator and store product in the original container.

Application:
Spray contents of bottle (2.5 kg of product) evenly over 186 m2 (2,000 sq.ft.) of moss infested lawn. Water in to wash off grass blades, then withhold water for several days. If infestation of moss is heavy, repeat the above application every four weeks until results are obtained.
This product should be used as part of a complete fertilizer program.
Barcode

0 64716 02510 8
Share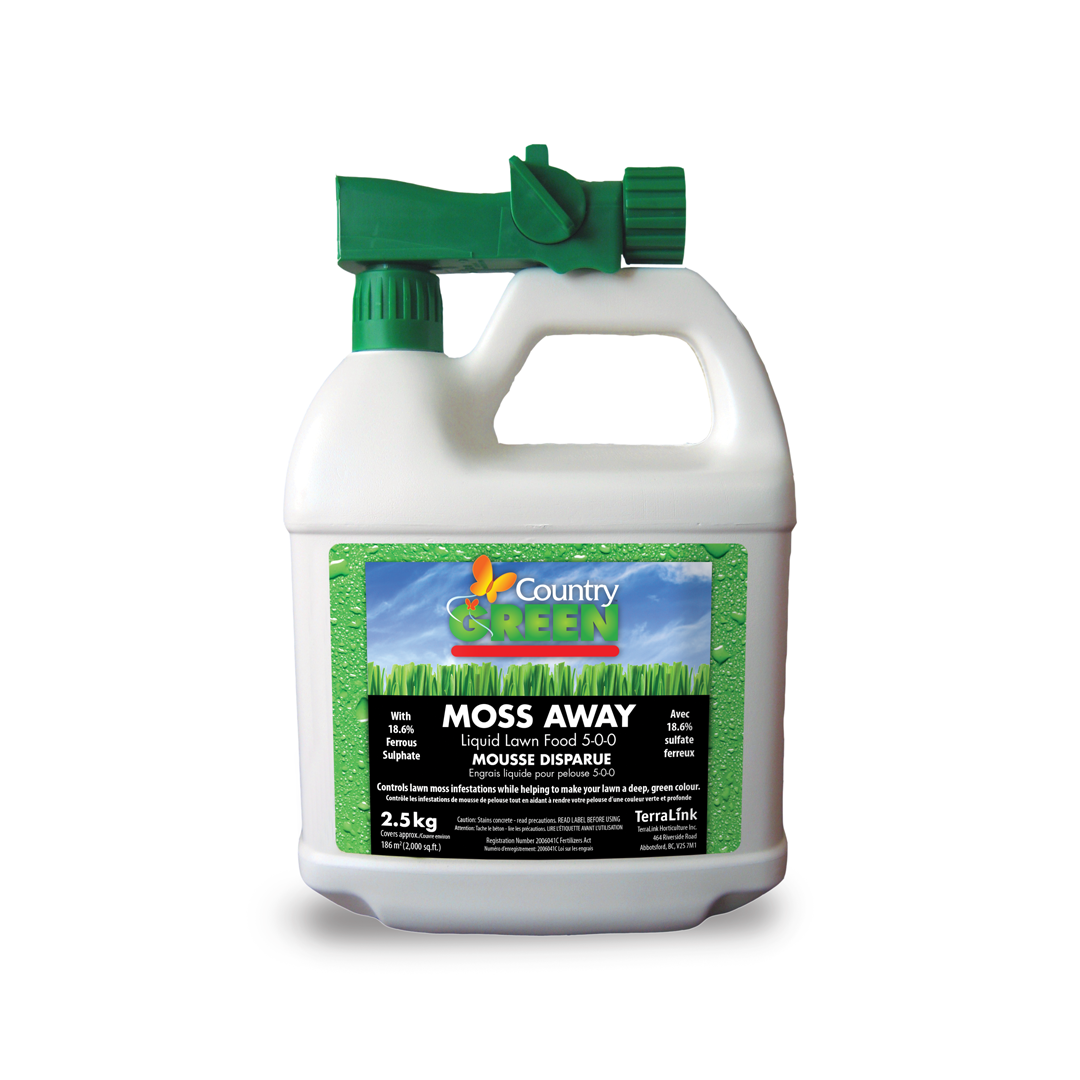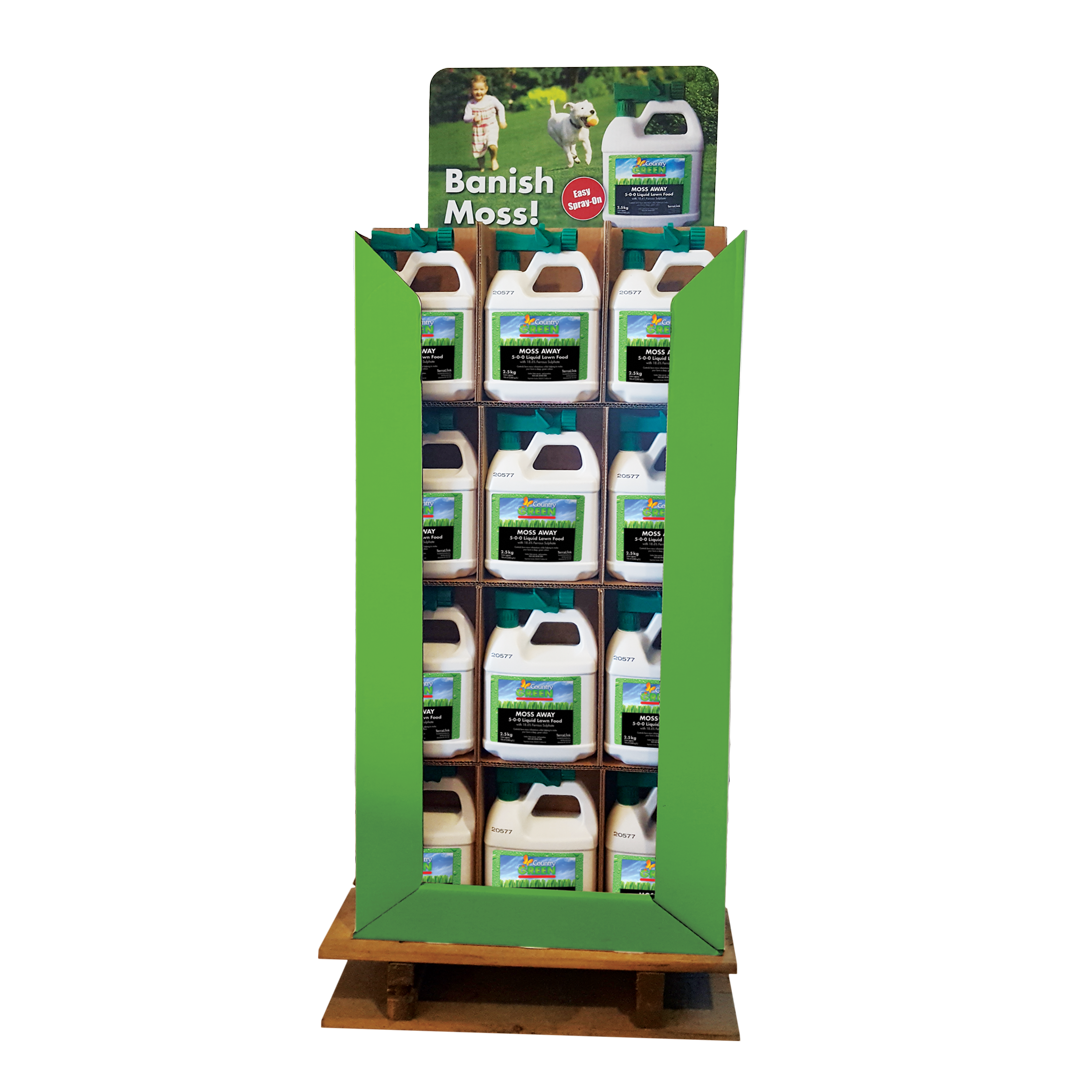 About CountryGREEN®

CountryGREEN® - a line-up of professional lawn fertilizer for the home gardener. With slow release nitrogen from environmentally sound stabilized nitrogen, for an even, steady growth without sudden surges.