Dogwood
Moss Control & Lawn Food 9-3-6
SKU:
TL07142443
Moss Control 9-3-6 with 13.5% Iron is an excellent moss control and early spring green-up lawn food.
Directions

Spread evenly 4.5 kg/100 m2 (10 lbs/1,000 sq.ft.) when weather is dry. Moisten the moss before applying. Do not water lawn for 48 hours after application. Repeat treatments may be required if this condition causing moss growth is not corrected. This product should be used as part of a complete lawn feeding program.
Barcode

7 77960 29320 8
Share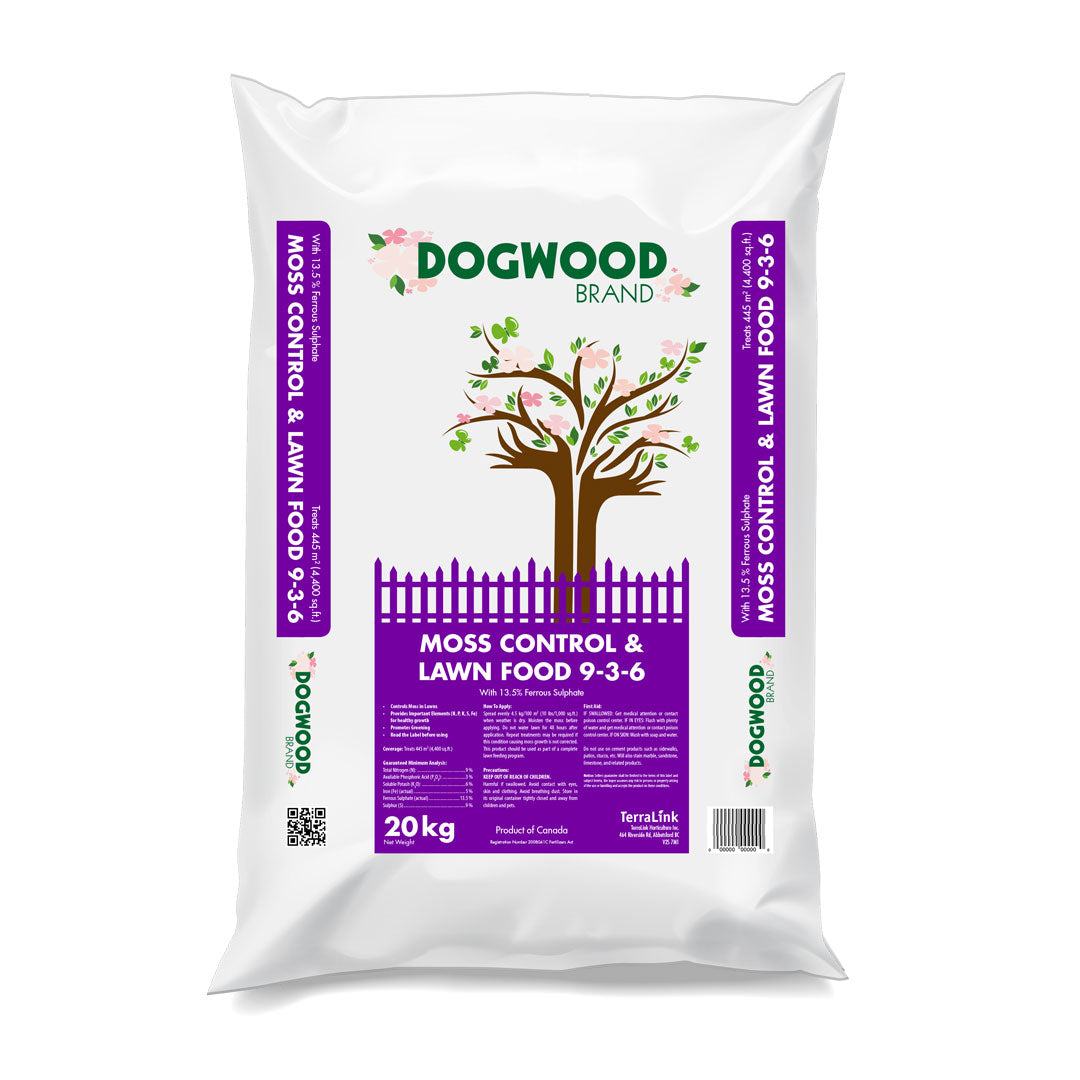 About Dogwood

Dogwood® granular fertilizers in bags are an economic line-up with familiar blends that work! Excellent flyer special products.