Norac Concepts
On Target
SKU:
3583650
On Target Drift Retardant & Deposition Aid – A superior new generation deposition aid that disperses easily and is economical to use. Has a wide range of application rates.
New generation chemistry

Now used at lower rates – low cost per acre

Disperses easier than conventional products

Will not plug equipment and is easier to clean

Compatible with glyphosate.

Helps keep spray on target – in the field and on the target weeds!

Superior deposition aid – Maximizes spray efficiencies

Reduces fine spray droplets and produces a uniform spray pattern

Reduces potential for environmental concern

Active Ingredient
Nonylyphenoxy Polyethyoxy Ethanol 
Class
PCPA # 24725
Documentation
Label   |   SDS   |   Tech Sheet   |   More Info
Share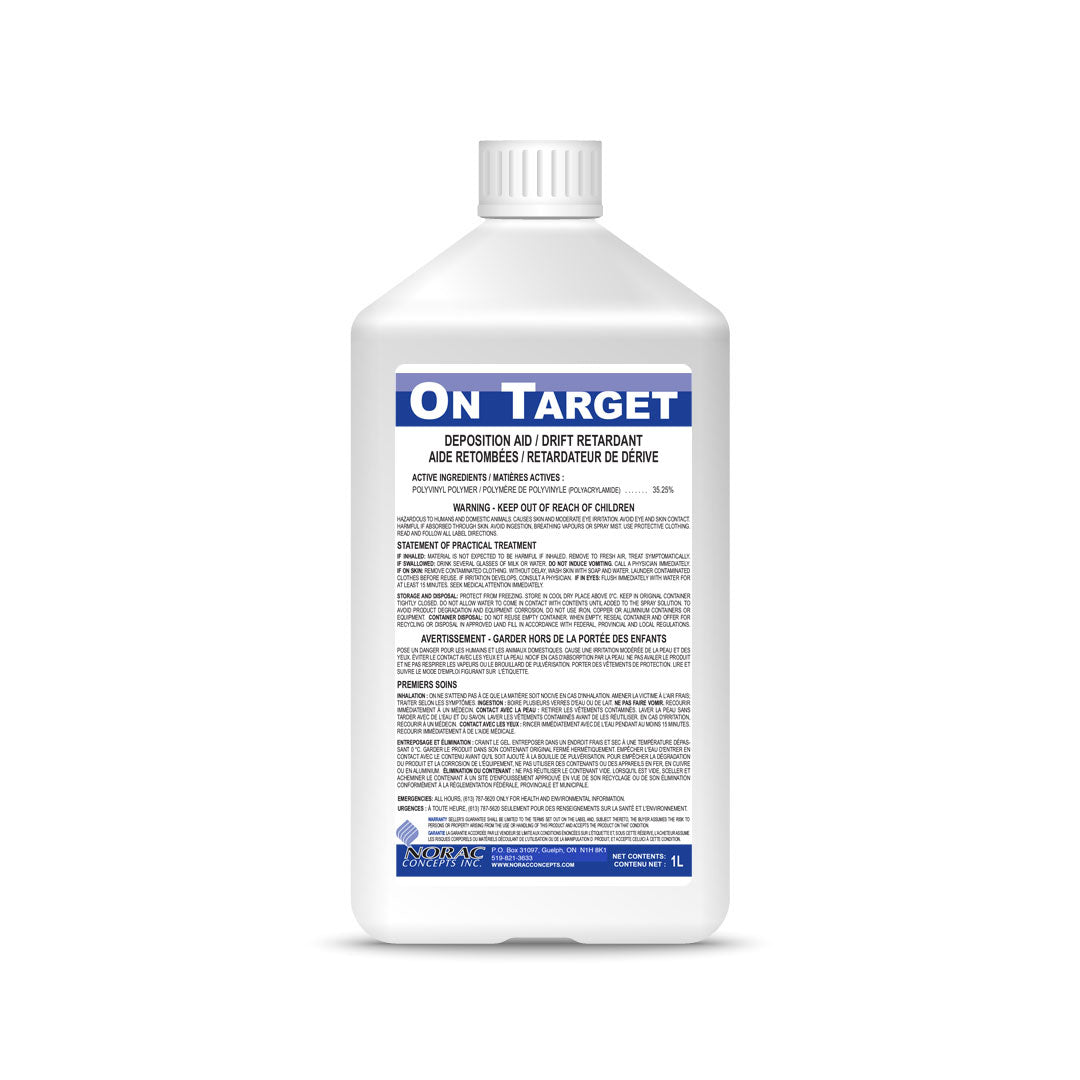 About Norac Concepts

Norac Concepts Inc. manufactures and supplies a range of crop protection products to the Canadian agricultural market. Most of our products are made in Canada to meet the needs of Canadian growers.

Please Note:

Regulations prohibit sale of pest control products outside Canada. For more information about pest control product regulations within Canada, please refer to this summary.