GardenPRO®
Orchid Food 2-3-2
SKU:
TL01801786
Orchids are delicate plants with unique nutritional requirements. Orchid Food 2-3-2 is a highly specialized liquid formulation designed to promote healthy, beautiful and long lasting orchid blooms.
Directions

Shake well before use. Mix 15-20 mL (3-4 tsp) of product in 1 litre of water and apply every 2-3 weeks. 
Note: Use enough fertilizer solution to wet entire root zone. For an extra boost, a fine foliar spray (mist) can also be applied on leaves as needed, using 15 mL (3 tsp) per litre of water. Mix solution just prior to use.
Barcode
7 77960 00065 3
Share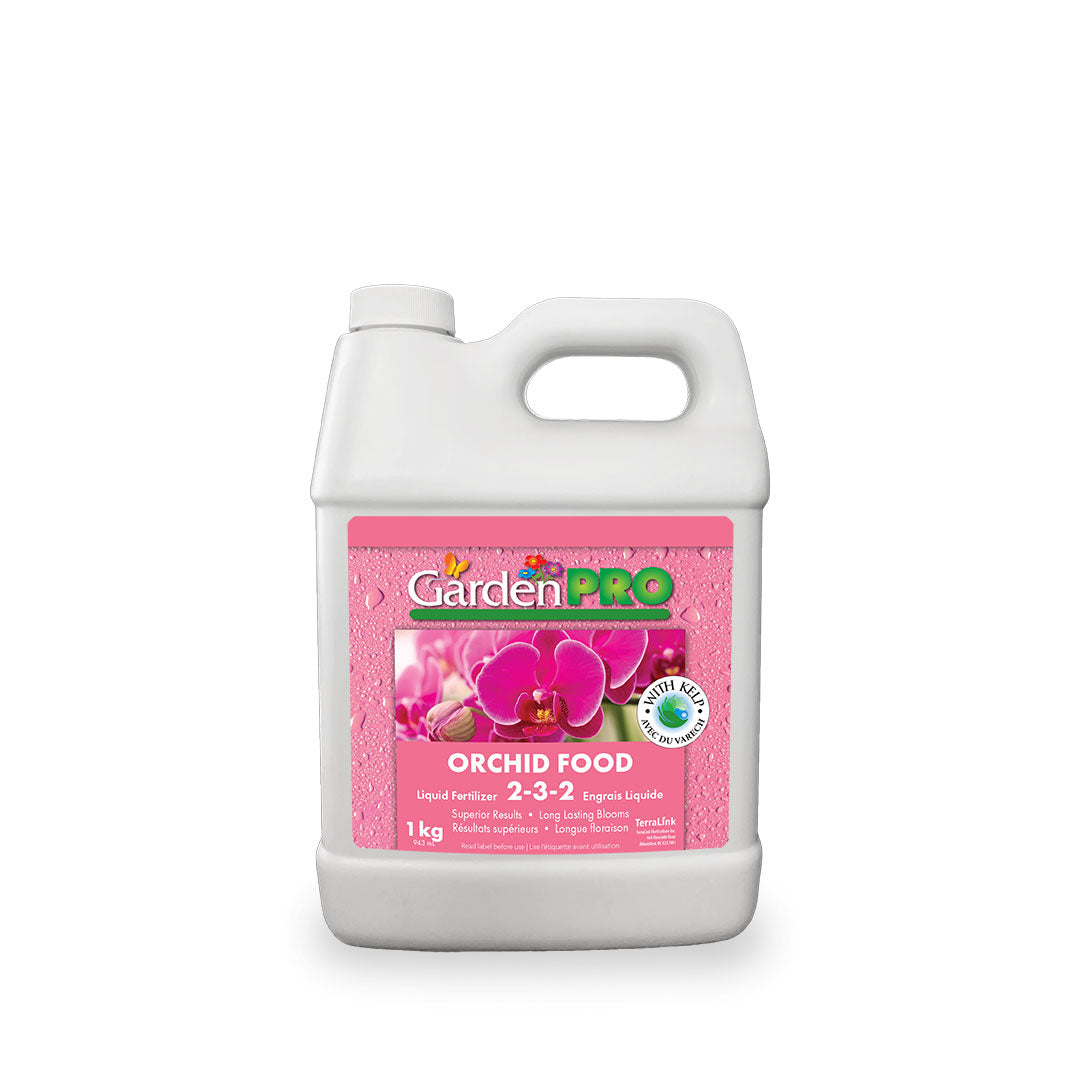 About GardenPRO®

GardenPRO® is TerraLink's original brand for home & garden products. GardenPRO® products are manufactured locally in TerraLink's 100% Canadian owned manufacturing plant. They have been tailor-made to satisfy the high demands of even the most discerning homeowners and garden enthusiasts.