BioFert
Organic Premium 7-2-4
SKU:
BF07603094
BioFert Organic Premium 7-2-4 is organic granular fertilizer enriched with calcium, magnesium and sulphur. 
Suitable for use in organic farming according to the Canadian Organic Standard - Inspected by EcoCert Canada.
Share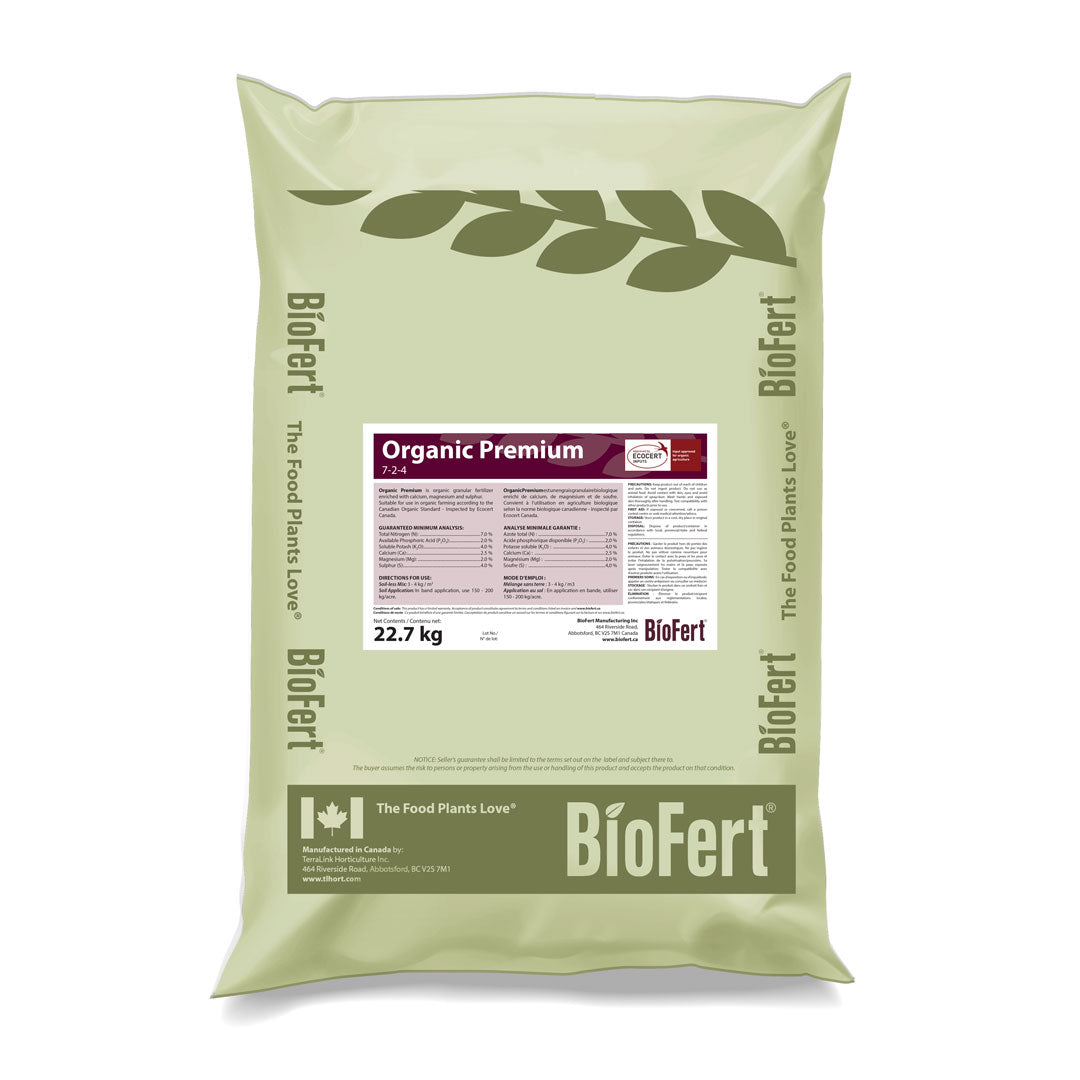 About BioFert

BioFert is TerraLink's organic brand. BioFert products are manufactured locally in TerraLink's organically certified manufacturing plant. If you are an organic grower, or if you are looking to add more natural products to your growing routine, look no further than BioFert.

Ingredient Highlight

The most important role of magnesium is as the central atom in the chlorophyll molecule. Chlorophyll is the pigment that gives plants their green color and carries out the process of photosynthesis. It also aids in the activation of many plant enzymes needed for growth and contributes to protein synthesis.