BioFert
Organo-Sul 90% Elemental Sulphur
SKU:
BF7603153
BioFert Organo-Sul is an effective soil amendment to correct alkali, saline and high pH soils by lowering soil pH through acidification. Repeat applications of Organo-Sul, over time, improve the soil by building sulfur-oxidizing bacteria (Thiobacillus) populations that cause a number of important benefits including soil acidification. 

Suitable for use in organic farming according to the Canadian Organic Standard - Inspected by EcoCert Canada.
Share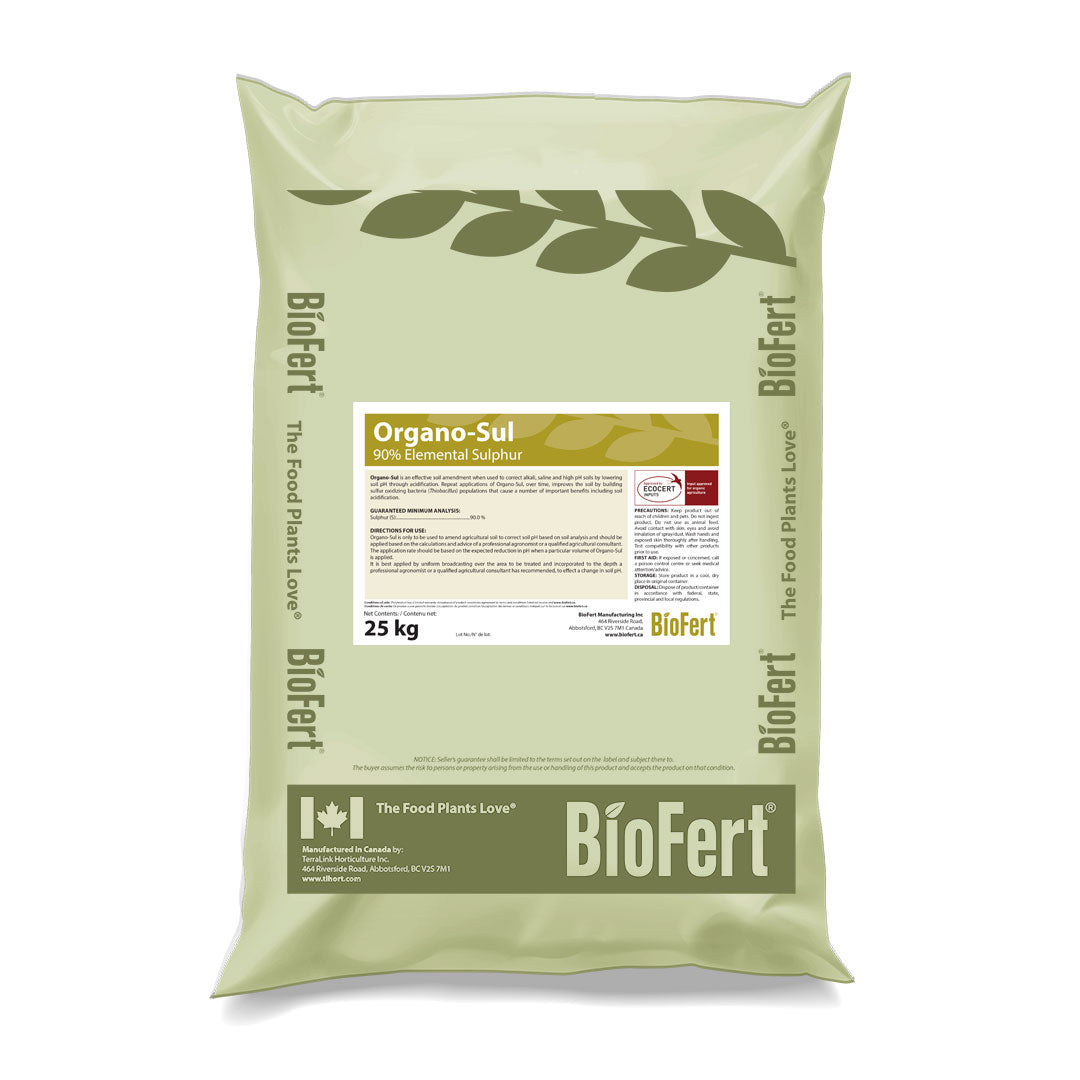 About BioFert

BioFert is TerraLink's organic brand. BioFert products are manufactured locally in TerraLink's organically certified manufacturing plant. If you are an organic grower, or if you are looking to add more natural products to your growing routine, look no further than BioFert.

Ingredient Highlight

Sulphur is essential for the growth and development of all crops, without exception. Sulphur also has some key functions in plants: Formation of chlorophyll that permits photosynthesis through which plants produce starch, sugars, oils, fats, vitamins and other compounds.