ICL
Osmocote Bloom 12-7-18
SKU:
3018090
Osmocote® Bloom is right at home in the greenhouse. It is specially formulated for plants grown in smaller containers with a production time of 6-12 weeks. Incorporating 100% coated prills into your growing media prior to planting assures your plants will constantly receive the nutrition they need all the way through to market.
Target Crops/ Special Uses
Osmocote® Bloom contains a complete package of N-P-K, blended with magnesium and essential micronutrients encouraging faster, stronger root development, resulting in more compact, consistently sized plants. This provides more nutrition to the plant and not down the drain. Research and trial results show Osmocote® Bloom produces a plant response equal to or better than water-soluble fertilizers.
The prill is about 1/5 the size of a standard Osmocote® prill. This smaller size provides better uniformity and even distribution of nutrition in smaller containers, optimizing plant utilization.
Documentation
2-3M Tech Sheet   |   SDS
5-6M Tech Sheet   |   SDS
Share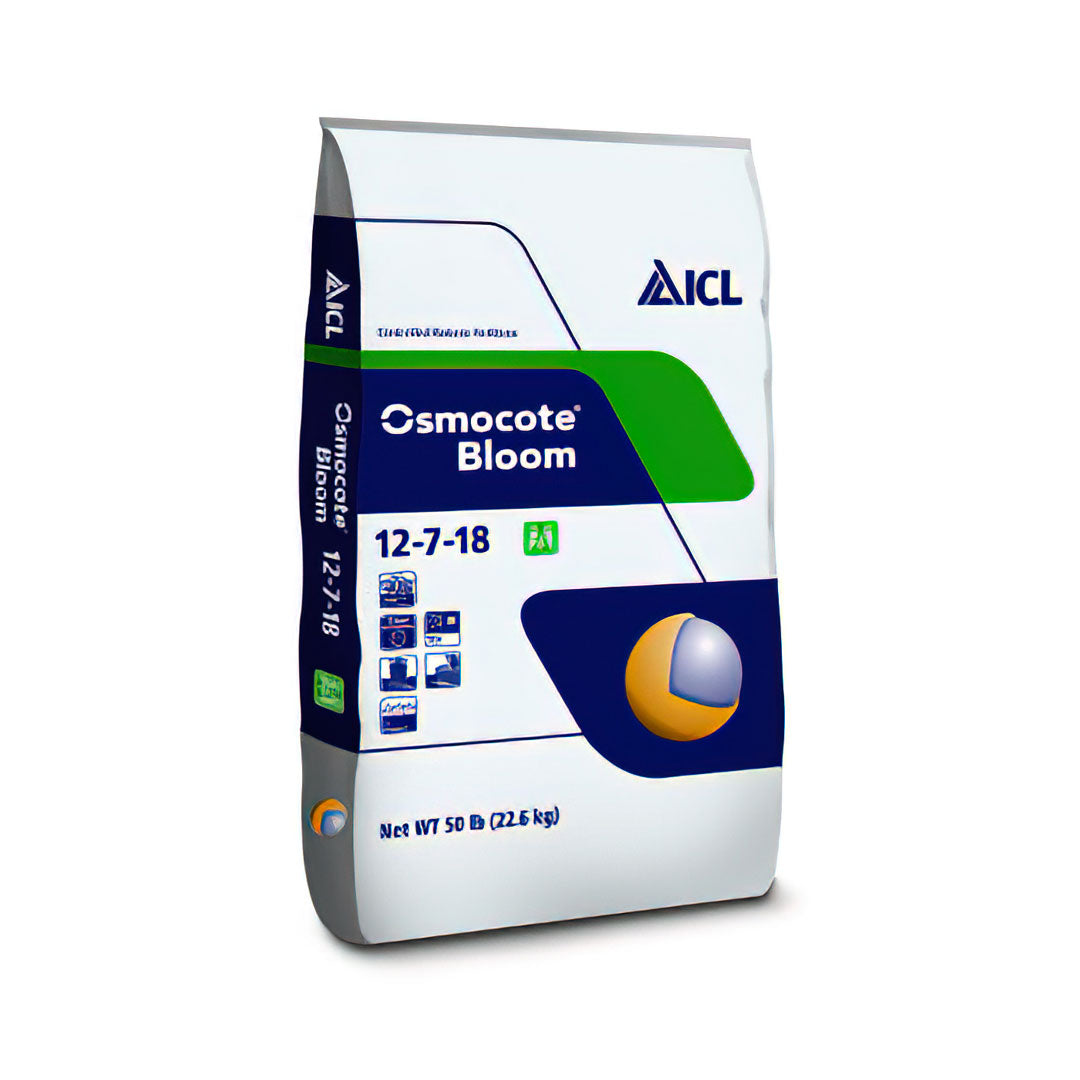 About ICL

ICL Specialty Fertilizers has a rich history spanning decades. It was first born as a business unit of Rotem Amfert Negev Ltd. Since then leading companies in the field of plant nutrition have been added to the ICL Specialty Fertilizers family, including Everris, Fuentes, F&C, Rotem and Nu3.

Didn't find what you were looking for?

We take pride in being able to offer a vast array of products and services for professional growers. If you can't find what you need, please don't hesitate to ask us. We may be able to help.

Contact us