BioSafe
Oxidate 2.0
SKU:
1109600
OxiDate 2.0 kills bacterial and fungal pathogens, offering superior protection for your organic or conventional field and row crops. Use OxiDate 2.0 for curative and preventative crop protection applications, or tank mix with other residual fungicides to help provide immediate knockdown control. With OxiDate 2.0 zero-day PHI and low REI, it allows growers to spray right up to harvest.
Use
OxiDate 2.0 kills fungus, bacteria and spores on contact, stopping infection in its tracks. It can be used for:
Quick knock-down
Controlling plant pathogens
Resistance management tool
Foliar spray, pre-plant dip, seed treatment
Reduces disease pressure
Ideal tank mix partner for residual/systemic chemistries (see label for mixing instructions)
For a full list of crops and application directions, refer to the product label. Always read and follow label directions.
Active Ingredient

Hydrogen Peroxide
Peracetic acid
Class
OMRI registered
Documentation
Share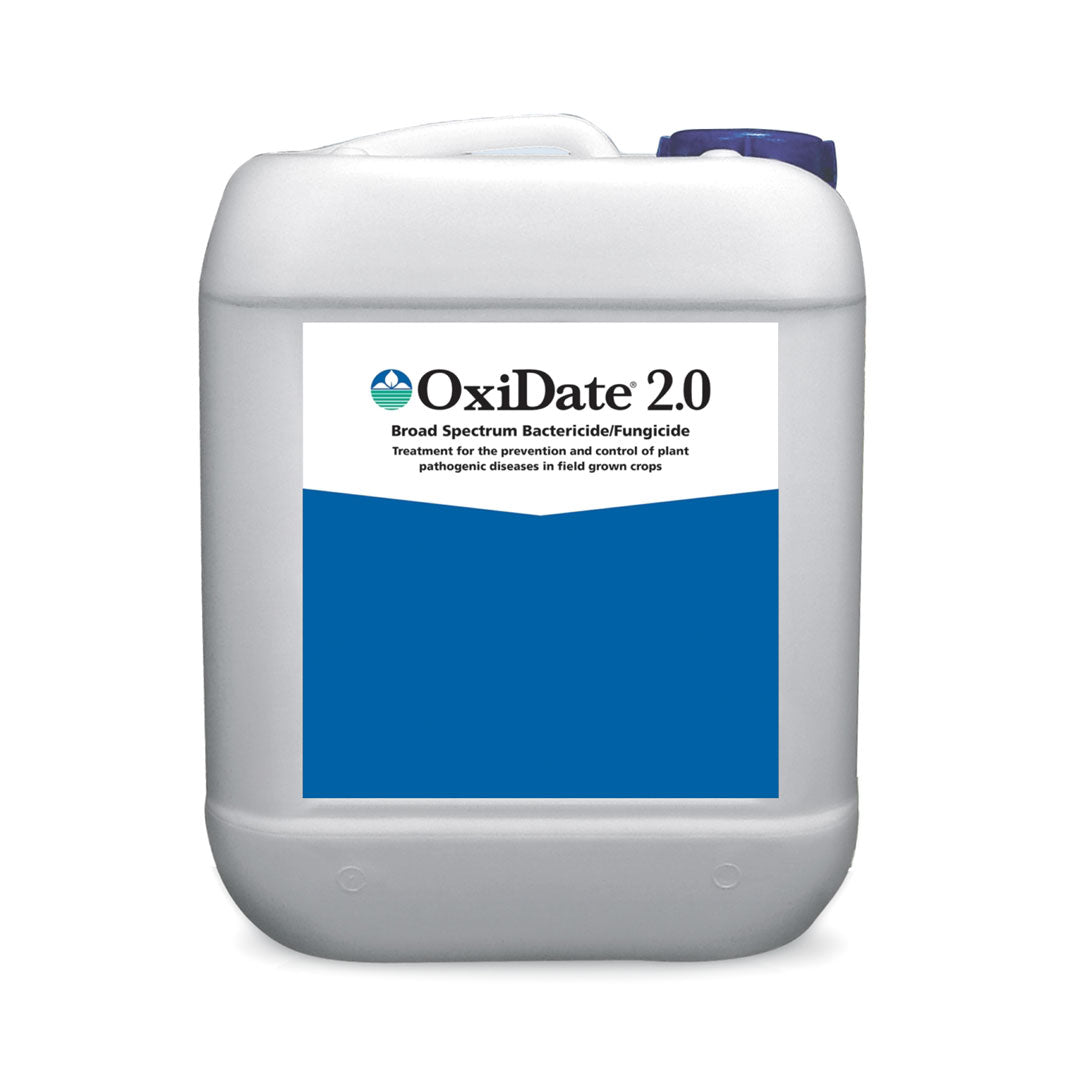 About BioSafe

BioSafe Systems is a family-owned manufacturer of biodegradable crop protection, sanitation, and water treatment products.

Please Note:

Regulations prohibit sale of pest control products outside Canada. For more information about pest control product regulations within Canada, please refer to this summary.