Syngenta
Palladium
SKU:
1109560
Palladium fungicide combines two active ingredients to provide contact and systemic activity. Effective on a wide range of foliar and stem diseases found in the nursery and greenhouse, including Botrytis, Rhizoctonia, powdery mildew and certain leaf-spotting and stem rot pathogens.
Use
For use on greenhouse peppers, Greenhouse tomatoes, Greenhouse cucumbers
Outdoor ornamentals (refer to label for exclusions).
For the management of Alternaria leaf blight, Anthracnose leaf spot, Fusarium stem rot, Rhizoctonia aerial blight, Sclerotinia blight & stem rot, Fusarium blight, Powdery mildew, Botrytis blight & gray mold
For a full list of crops and application directions, refer to the product label. Always read and follow label directions.
Active Ingredient

Class
Group  9 | 12  Fungicide
PCPA # 30763
Documentation
Share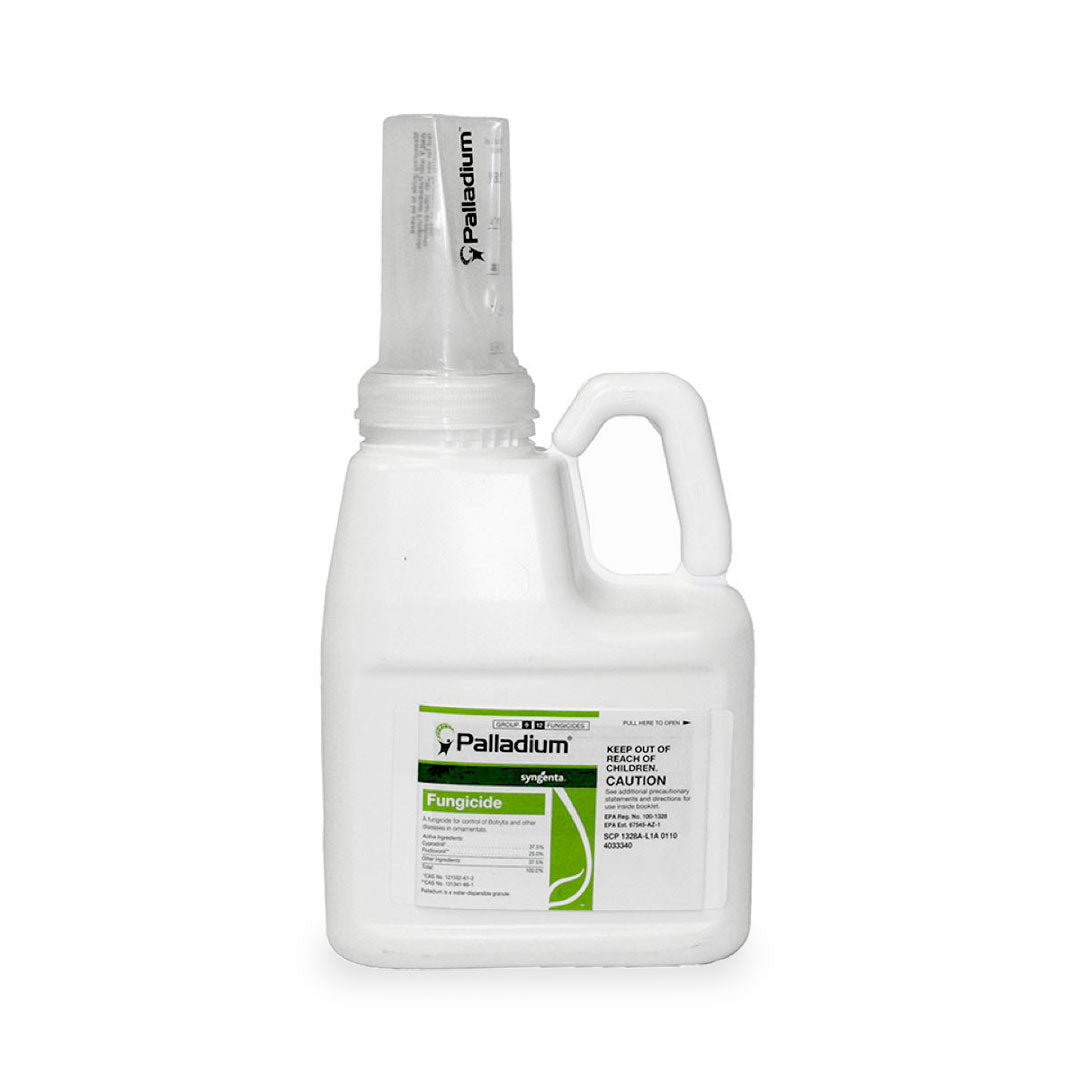 About Syngenta

Syngenta is a leading science-based agtech company. We help millions of farmers around the world to grow safe and nutritious food, while taking care of the planet.

Please Note:

Regulations prohibit sale of pest control products outside Canada. For more information about pest control product regulations within Canada, please refer to this summary.