GardenPRO®
Palm & Tropical 9-3-9
SKU:
TL07145193
Palm & Tropical 9-3-9 is ideal for maintaining health and vigour in indoor and outdoor tropicals including hardy palms and bananas, citrus, cannas, bamboo, ferns, hibiscus, bougainvillaea, etc. Contains stabilized nitrogen for slow release, long-term nitrogen availability. With kelp and micronutrients.

Directions
Outdoors, in ground: 1/4 cup per 3 ft of plant height, to a maximum of 2 cups.
Potted, outdoors & indoors: 1 tbsp per gallon pot size. Lightly scratch into soil and water well Apply every 4-6 weeks during growing season.
Barcode

500 g: 7 77960 00053 0
1.8 kg: 7 77960 00002 4
Share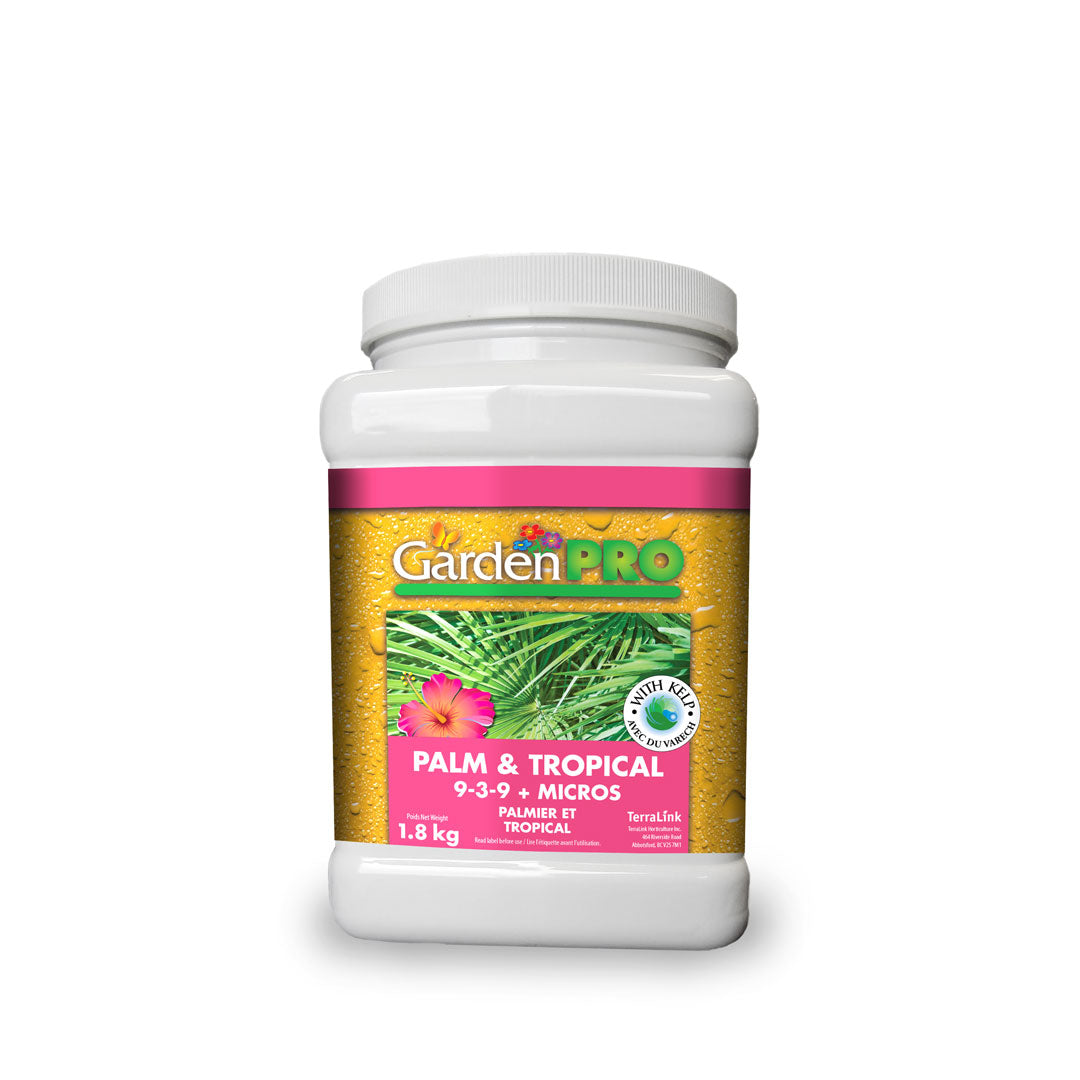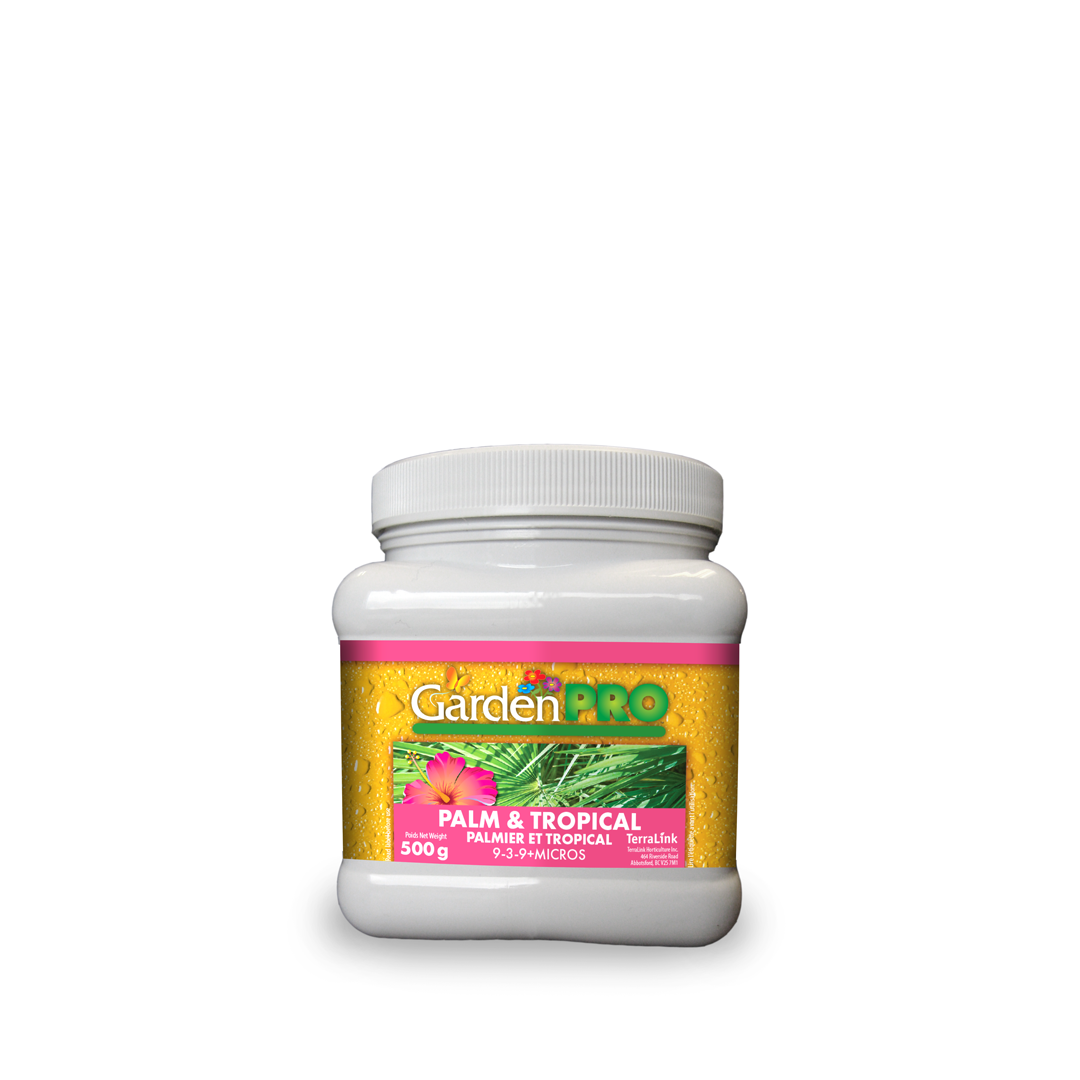 About GardenPRO®

GardenPRO® is TerraLink's original brand for home & garden products. GardenPRO® products are manufactured locally in TerraLink's 100% Canadian owned manufacturing plant. They have been tailor-made to satisfy the high demands of even the most discerning homeowners and garden enthusiasts.