BASF
Poast Ultra
SKU:
1111651
Poast Ultra liquid emulsifiable herbicide is a liquid emulsifiable concentrate herbicide for post-emergence control of annual grasses, wild oats, volunteer cereals and quackgrass. It is the benchmark for safe, reliable and effective annual grass control.
Use
Registered for use in asparagus, basil (fresh and dried), beans (including adzuki, dry common, faba, lima, mung and snap common), lowbush and highbush blueberries, borage, broccoli, buckwheat, Brussels sprouts, cabbage, caneberries, canola/rapeseed, caraway, carrots, cauliflower, celery, chickpeas, chicory (Chicorium intybus species only), coriander, cranberries, creeping red fescue, cucumbers, dill, ethnic cole crops (Chinese broccoli, Chinese radish, napa cabbage, kohlrabi, mustard cabbage), fenugreek, flax including low linolenic acid varieties, forage legumes for seed and forage (seedling and established: alfalfa, alsike clover, cicer milkvetch, sainfoin, and sweet clover), garden beets, garlic, grape vines, hops, lentils, lettuce, mint, mustard, onions, peas, peppers (field and green), potatoes, pumpkins, raspberries, safflower, soybeans, spinach, squash, strawberries, sugar beets, snow peas, sunflowers, sweet potato, tomatoes, turnips, trees and shrubs, bearing fruit trees (apple, apricot, sweet and sour cherry, peach, pear and plum), non-bearing fruit trees (apple, peach and plum), recently planted (non- bearing) orchards and shelterbelts of choke cherry and chickling vetch, new and established plantings of Populus species (poplar and aspens) and their hybrids, including short rotation intensive culture (SRIC) Populus crops, seedlings and rooted cuttings. 
For the control of: Barnyard grass, Crabgrass (large), Fall panicum, Foxtail barley, Foxtail (green, yellow), Persian darnel, Proso millet, Quackgrass, Volunteer corn, Wild millet, Witchgrass, Quackgrass
For a full list of crops and application directions, refer to the product label. Always read and follow label directions.
Active Ingredient
Class
Group  1  Herbicide
PCPA # 24835
Documentation

Label   |   SDS   |   Tech Sheet




Share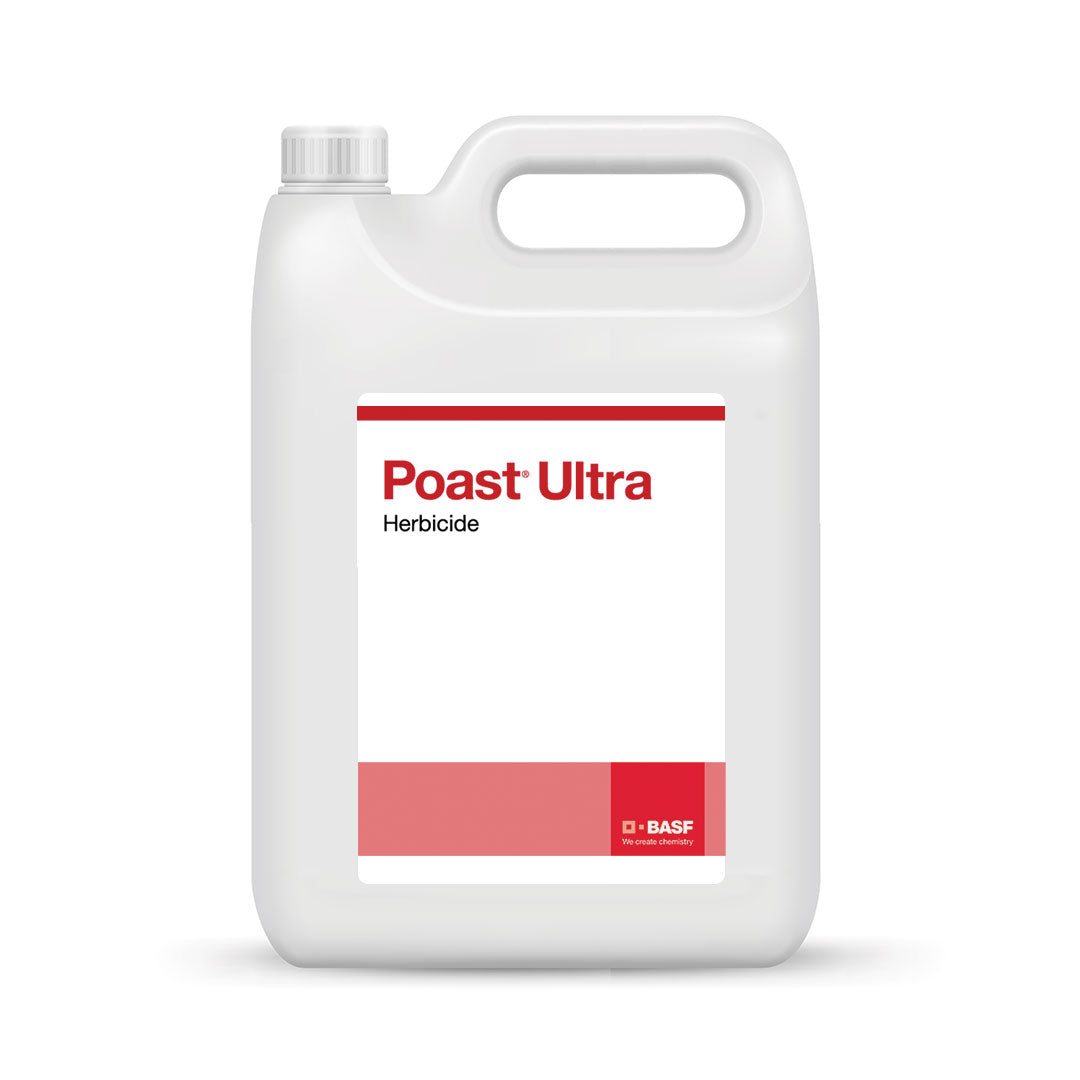 About BASF

At BASF, constant innovation is at the core of what they do. They are dedicated to providing the products, support and resources growers need to overcome agronomic challenges and get the most out of every acre.

Please Note:

Regulations prohibit sale of pest control products outside Canada. For more information about pest control product regulations within Canada, please refer to this summary.